. TODAY (27): VC | CHNG | Chalk | DRS | DIAKARD | HaloScrips | Shear | Gunio | Built | Sedg | BPrint | AgL | 405 | eMids | HSTM | Premise | Lens | MDSave | 180 | EVID | Axial | Navi | Comp | Carrie | TBD | Proof | Resources
---
GR$$N HILLS: CRESSEY & Company, the Chicago-based PE, in January relocated its Nashville office from downtown to Bedford Avenue in Green Hills. Green Hills is also home to Capital Alignment Partners, Claritas Capital, Council Capital, FINTOP Capital, Frist Cressey Ventures, First Avenue Partners, Gen Cap America, Heritage Group, Invergarry Holdings, Martin Ventures, Mountain Group Partners, Nashville Capital Network, Petra Capital Partners, and Resolute Capital Partners. Most are clustered in either Burton Hills office park, or within a couple hundred feet of each other on Bedford Avenue and Cleghorn Avenue. Townes Duncan's Invergarry office is between those patches. A number of family offices also dot the Hills. The CresseyCo release here. [Updated 3X]
► CHANGE HEALTHCARE (CHNG ) CEO Neil de Crescenzo said yesterday during a webcast fireside chat during a Barclays event that the company has great capability to use M&A to contribute to growth, even while continuing to deleverage the business between now and EOY 2021. He emphasized tech tuck-ins that add unique capabilities to the company's portfolio; and, he said the company looks for buys that would leverage the company's footprint and distribution. With regard to smaller targets, a partnership of some sort is often a first step. C:H looks for business that would be accelerated if given access to C:HC's 30,000 customer base and nearly 700 channel partners. Among emphases going forward: The company's revenue cycle segment; enterprise imaging solutions; software analytics; and, the company's intelligent healthcare network and network solutions that facilitate data liquidity. In November, C:H announced its appointment of Ryan Miller as SVP corporate development, including M&A, divestitures, partnerships and strategic relationships. Among specific deals de Crescenzo mentioned were transactions with National Decision Support Company (NDSC) and Pokitdoc. With respect to fintech/RCM, the CEO emphasized that customers look for vendor understanding of both the "classic payments or financial services side" and the complexities of healthcare delivery, claims and reimbursement. On March 10, C:H announced completion of the split-off of McKesson's previous ownership interest in C:H. de Crescenzo reminded those on yesterday's call that the company previously announced it has a corporate strategic review underway.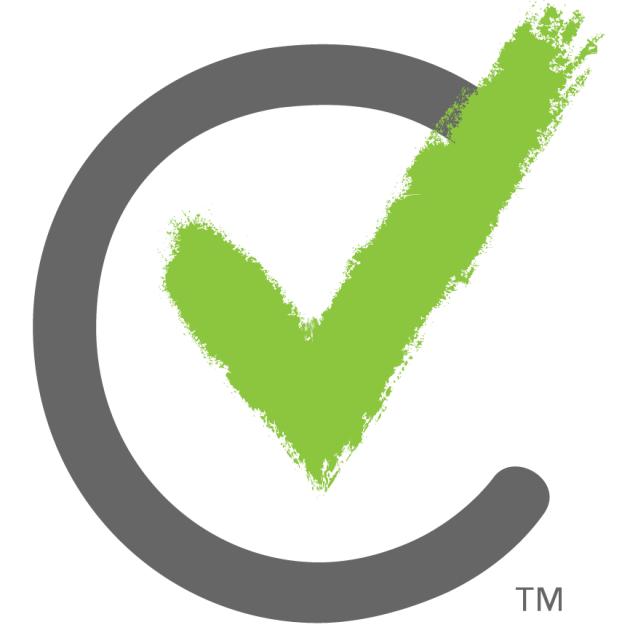 CHALKLINE Partners LLC submitted an SEC filing, saying it had raised about $1.1MM. Managing Member Patrick Conroy is the executive associated with the filing. When contacted, Conroy declined to comment. Chalkline Partners said it is in the venture capital industry and the raise had 10 investors aboard. The firm was registered less than a month ago in Delaware. VNC research indicates Chalkline Partners shares the same business address as Chalkline Sports, the Nashville-based bettor-content platform on which VNC has previously reported. UPDATE: The TN Education Lottery on April 15 approved rules for Sports gaming, release here.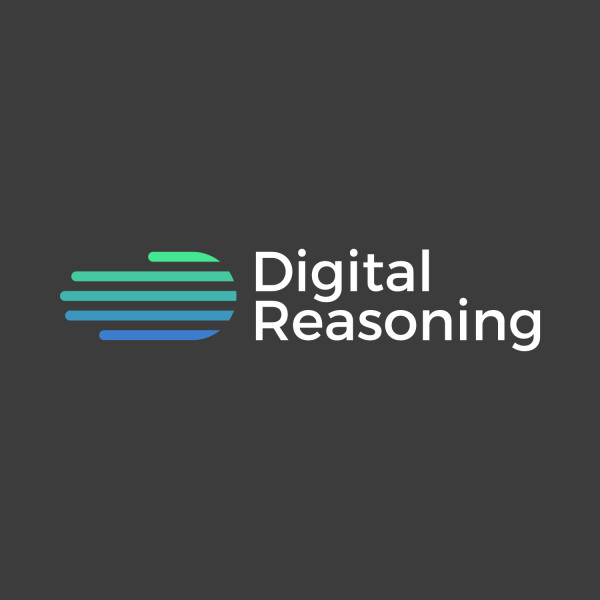 DIGITAL REASONING SYSTEMS (DRS) has ostensibly been without a CEO for more than a year, since the abrupt departure of former CEO Brett Jackson, which we reported earlier. In late January, a DRS spokesman told us DRS board members included: Rana Yared, Goldman Sachs; Dr. Jonathan Perlin, HCA; Jodi Hubler, Lemhi Ventures; Angel Rodriguez-Issa, BNP Paribas; John Brennan; Al Tarasiuk; William Tucker; and, DRS Co-founder and President Tim Estes. Yared has since left Goldman Sachs, reportedly bound for UK-based Balderton Capital. We understand that Lemhi Ventures' Jodi Hubler is now chairing the board. It's our further understanding that, in the absence of a CEO appointment, DRS Chief People Officer Kathleen DeKam and CFO Prakash Ramachandran continue to share point; and, that Ramachandran oversees interdepartmental collaborations. Meanwhile, some apparently very hard-working veteran inhouse marketing hires -- augmented by PR counsel from Edelman SVP Jesse Platz out of New York -- are engaged in a push for growth and market awareness. Crunchbase reports that as of Jan. 27, 2020, DRS had raised at least $134MM since inception in 2000. Various reports indicate the company has at least 14 institutional or strategic investors. Crunchbase shows DRS's latest financing source being Mid-Cap Financial, which delivered a $20MM senior debt contribution. Mid-Cap is managed by Apollo Capital Management. Competitors like Palantir Technologies have been around nearly as long, and raised much more capital -- $2BN in the case of Palantir, according to Crunchbase. In 2017, DRS was named to CBInsights' list of Most Promising AI Companies. CBInsights' 2020 List of 100 most-promising AI companies in the world was published March 3, 2020, sans DRS. See all previous VNC coverage of DRS here. Updated with NEW CO-CEO appointments here.
S. McCormack
DIAKARD INC. filed for a $5MM debt raise. Diakard is focused on treatment methods for patients who have diabetes. Co-founders CEO Stephen McCormack PhD and Solomon Steiner PhD and their colleagues are now forming the company. McCormack and Steiner now live in the Nashville area. McCormack holds a PhD in biomedical engineering. Steiner holds a PhD in neuroscience and his name is associated with patent applications over several decades, a number of which applications relate to drug delivery products and systems. Their website is not yet active.
HaloScrips Inc. received $480K investment from angels, according to a release from Co-Founders President Phil Baker in Memphis and CEO Stuart Lackey of Nashville. HaloScrips is a concierge pharmacy for employers that enables participating workers to spend less out of pocket for needed medications. In 2019, Venture Nashville reported on Baker's previous drug-related startups: Good Samaritan Pharmacy (nonprofit), Remedichain (blockchain for reclaimed medications aftermarket), ScripRide (medication delivery), and AERA RX (pharmacy benefits), story here.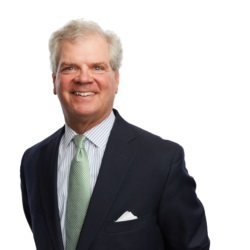 David Bartholomew
► NASHVILLE's Shearwater Health Inc., the nurse staffing and recruitment company, announced new investment by Nashville's Heritage Group, which is backed by strategics and which is now represented on the board by Heritage Principal Graham Hunter. The news came as former CEO David Bartholomew was elevated to executive chairman and former President/COO Tom Kendrot was handed the Shearwater helm as CEO. Windrose Health Investors Managing Partner Oliver Moses serves on the boards of Shearwater and two other Nashville companies, MDSave and myNEXUS. Shearwater was created in 2016 as two firms, HCCA International and HCCA Health Connections, combined. In 2016, Louisville-based Chrysalis Ventures, which had held a stake in HCCA for about a decade, announced its exit from HCCA, coincident with new investment by funds of MTS Health Investors, a New York PE. Also in 2016, VNC reported that Bartholomew had acquired some business held by formerly Claritas Capital-backed Search Group Partners (SGP). In 2008, VNC reported that Claritas held a stake in HCCA International. Today, Claritas' website shows Shearwater as one of its portfolio companies. As reported by media over t he years, others with interest in HCCA-cum-Shearwater have included Bailey Southwell. HCCA had been created in 1990 by Ron Marston, a former CEO of HCA International, after HCA went private in 1989 and divested its international business, much of which Marston had led for 17 years. For a time Bartholomew held the titles of president and CEO of HCCA International. Bartholomew is perhaps best known for founding and leading Staffmark, which he sold in 2007 to Cincinnati-based CBS Personnel Holdings. State records online indicate Shearwater Health was until 2016 known as HCCA Philippines Holdco. Its main office is in Burton Hills (Green Hills). Its Philippines presence is in Taguig City. The recent Shearwater release is here.
Teja Yenamandra
NASHVILLE-based Gun.io Inc. (Delaware), which discovers and places best-fit engineering talent on technical teams internationally, remains profitable, has 9 FTE of its own and is generating roughly $8MM annual revenue. The company asserts it has an unsurpassed talent-vetting process that translates into an advantage in the global freelance market. In business since 2012, Gun.io continues to pursue its vision without institutional capital, said 31-year-old CEO Teja Yenamandra, who cofounded the company with CTO Rich Jones. The CEO confirmed that he and his team have involved in helping-out in some Nashville tornado recovery efforts, and concerted effort is being made to mitigate the coronavirus threat within the team and in its freelance-worker network. "I believe businesses have a moral and ethical obligation to do our part in preventing the transmission of the coronavirus, to the extent we are able. Many will say, 'it's just like the flu', but when dealing with exponential functions, it's wise to err on the side of caution," he said March 7. He added that, thus far, Gun.io pipeline and operations are faring well, making it a good time to demonstrate leadership by taking steps to prevent the transmission among team members, while helping freelancers win plentiful remote projects and helping companies adapt to the realities of a more remote-centric economy. On Feb. 20, Gun.io was among bootstrapped companies recognized as among Tennessee's fastest-growing companies by the Tennessee chapter of the Association for Corporate Growth. Five years ago, the CEO shared his vision and philosophy for Gun.io, right here.
► BUILT TECHNOLOGIES, Nashville, acquired lienwaivers.io lien waiver management and payment solutions, in a move that it says makes Built "the first full-stack construction finance platform to provide solutions for all key stakeholders involved in the construction finance process." Tracking Built here.
► ACQUISITIVE Memphis-based Sedgwick, majority-owned by Carlyle Group, bought Chattanooga-based G&E Enterprises, provider of T&M Pro, a SaaS billing and data-management system for insurance restoration contracting. Release here.
► BLUEPRINT TITLE, the Nashville startup that offers a title-closing platform powered by what a Blueprint representative described as a "proprietary digital closing solution." That, plus its competitive pricing model, was enough to raise $8.5MM via a Series A it announced in February. The company serves mainly real estate investors, builders and REITs. Aboard the raise were: Santander Innoventures, Greycroft, Liberty Mutual Strategic Ventures, Tribecca Early Stage Partners, and Mucker Capital. They also named former Gamewisp CEO Michael Anderson to be chief technology officer. CEO: Steve Berneman.
► MEMPHIS-BASED Aglaunch and Innova Memphis (stewards of Innova Ag Innovation Fund IV) and Iowa-based Ag Ventures Alliance recently picked six winners in AgLaunch's annual Row Crop Challenge. They're now going through the AgLaunch 365 Accelerator. None of the accelerator cohort was based in Tennessee, this year.
► BRIAN MUSHANEY confirmed that friends and family ties in the Nashville area led him and his wife to take-up what's likely to be a year-long residence here, even while he's developing an agricultural hemp biomass business that'll be based in Washington State, where a partner is already inplace. His recent filing for a $700K raise for still-emerging 405Labs LLC caught our eye. He said he is aware that there's a good bit of biomass supply-chain activity in this area.
► Nashville-based emids, the healthcare IT, solutions and consulting company announced further outside investment, this time from Blue Cross Blue Shield Venture Partners. Update here.
► HealthStream (Nasdaq: HSTM), a provider of healthcare workforce and provider solutions, said it acquired NurseGrid, a Portland, Ore.-based techco. HSTM thus gains NurseGrid Mobile, a downloaded app for nurses, and its app for nurse managers, NurseGrid Enterprise.
► Premise Health, the 6-year-old Brentwood-based direct health care company acquired in 2018 by Canada-based OMERS, launched its 24/7 on-demand virtual primary care product nationwide. Known as Premise Virtual, the solution connects members and dependents to high-quality care from a team of dedicated Premise physicians. CEO: Stuart Clark, who is also an LP with Council Capital and Nashville Capital Network. Release here. Premise Health was created in 2014 via a merger of CHS Health Services and Take Care Employer Solutions. OMERS bought out Water Street Healthcare Partners' control.
► NASHVILLE-based HouseLens, led by Andrew Crefeld, sold to Louisville-based Seek-Now.com -- updated VNC coverage here.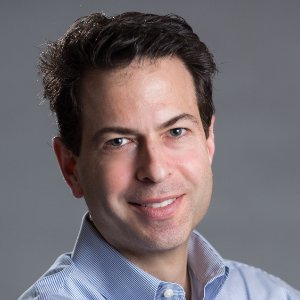 Greg Born
MDSave Inc., the online marketplace for healthcare services based in Brentwood, hired Greg Born as COO and President. Its previously reported backers included Harpeth Capital, Windrose Health Investors, strategic Cambia Health Solutions and former U.S. Senate Majority Leader Bill Frist MD. Coverage.
► 180 HEALTH Partners (VC-backed) named Rebecca Whitehead Munn its COO, based in Franklin. 180's StrongWell offering helps expectant mothers address prenatal substance use. Release here. Munn succeeded Kimberly Goessele, who is now CEO of Alive Hospice.
Amy Meiners Deaton
► EVIDENCECARE, with backers including Jumpstart Capital, named Amy Meiners Deaton its COO. Her earlier experience included 14 years with Cumberland Consulting, which was co-founded by Jumpstart Cap Managing Director David Vreeland. Related coverage here.

► AXIAL HEALTHCARE closed a $15MM Series C round to fund expansion into the substance use disorder (SUD) treatment and recovery sector, led by previous institutional investors Oak HC/FT, .406 Ventures, BlueCross BlueShield Venture Partners (BCBSVP), and Sandbox Advantage Fund. Raise release here. Earlier Axial coverage here.
► NAVIHEALTH, the post-acute player based in Brentwood, led by CEO Clay Richards and backed mainly by PE Clayton Dubilier & Rice and strategic Cardinal Health, acquired Innovative Healthcare Delivery, which focuses on social determinants of health (SDOH). NaviHealth was founded by Welsh Carson in 2011.
► COMPASSUS HOLDINGS, led by Brentwood-based CEO James Deal, on March 4 filed a placeholder for an equity raise, about two months after it reported raising $3.3MM. Compassus provides hospice, palliative and home health care services in 29 states. VNC reported the earlier Compassus raise in February here.
► OKLAHOMAN-turned-multitalented performer, author and brand developer Carrie Underwood, who resides in middle Tennessee with husband Mike Fisher, a retired Nashville Predators player, is the latest celeb showing us how fame is leveraged: Earlier this month, she and partners Creative Labs Management (Vancouver) and Creative Artists Agency unveiled her fit52 app and wellness platform.
► TBDuvall LLC, or Tayo Bailey-Duvall, head women's tennis coach at Middle Tennessee University, Murfreesboro, filed via MainVest for a $50K debt offering for her Morning Brew coffee shop on the town's Front Street.
► COFOUNDERS Michael Robinson and Mia Littlejohn, a culinary consultant and strategist,who helped run the Consumer Goods Accelerator at the Company Lab in Chattanooga have now opened PROOF LLC, a food and beverage incubator-arcade closely aligned with Co.Lab offerings and located on M.L. King Blvd. Related TFP story here. EC article here.

RESOURCES:
► DEEP Science Entrepreneurship: Check out the PATENTS-2-PRODUCTS program at the University of Memphis.
► DOE SBIR-STTR announced March 10 that $111MM funding is available for accepted applicants for Phase II grants (eligibles include previous Phase I grantees and previous Phase II recipients seeking secondary or tertiary Phase II grants). Details.
► VW-UT-ORNL announced Volkswagen's creating an innovation hub to explore creation of vehicle components useful in making lighter-weight auto material and in electrifying vehicles. It'll be officed in the University of Tennessee Research Park at Cherokee Farm in Knoxville. VW North America manufacturing includes a plant in Chattanooga that is to produce some VW electric vehicles, beginning in 2022. VNC

. last edited 0818 15 April 2020
---