Today: SSBCI | Mega | IPO | Rootine | Pencil | DeadSea | Rock | GSV | GBanc | RPoint | Haslam | L37 | Kelly | Alto | Enexor | Upper | 86B | Wander | AdCrit | 180H | Resources
---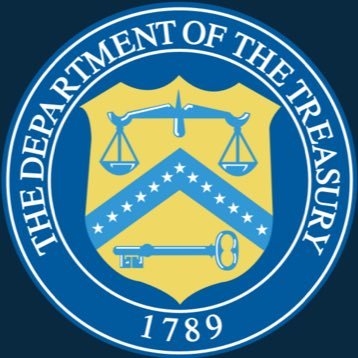 $$BCI Funds - Venture Nashville reported April 8 that Tennessee has an opportunity to apply for $64.5MM in U.S. Treasury funding under the Feds' recently activated second round of the State Small Business Credit Initiative (SSBCI). State Economic & Community Development's spokesperson recently told VNC that ECD did not yet have answers to our questions about the State's likely office of primary responsibility, timeline or other particulars related to finding a potential contractor to develop Tennessee's SSBCI proposal and, if successful, administer the obligatory two-step letter of interest and proposal-submission process for obtaining the allocations recently announced from the U.S. Treasury Department. Any such effort by ECD would, of course, have to meet the approval of Gov. Bill Lee. In 2011, the inaugural round of the SSBCI program became a cornerstone of a broader initiative of then-Gov. Bill Haslam.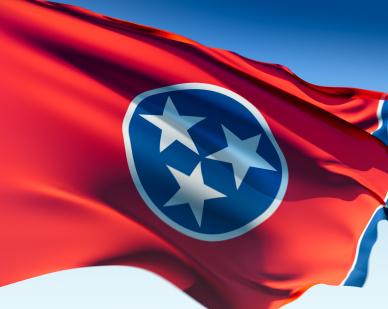 MEGASITE pressure test: The roughly 4,000-acre West Tennessee Megasite was conceived about 15 years ago, has not yet been developed to the point of shovel-readiness and, thus far, it has no tenants. On Jan. 6, State ECD tasked consultants Gresham Smith with producing an "honest" assessment of strengths, weaknesses and reasonable prospects for the megasite. At least one undisclosed prospective tenant has recently undertaken diligence on the Haywood County option for their operations. The due date for the Gresham Smith report has been extended by ECD Commissioner Bob Rolfe, said an ECD spokesperson April 23. Previous VNC megasite coverage here. The Memphis Business Journal reported that on April 20 Rolfe told a Memphis gathering that it has thus far proved impossible to land a needed tenant due to some prospects' perceptions of availability from the rural site of adequate workforce, schools, housing, medical services and quality-of-life amenities.
► HEALTH IPO: Formerly president of Cigna-Healthspring based in Nashville, Shawn Morris CPA is now CEO of Goldman Sachs-backed Privia Health, which has recently filed an S-1/A for its planned IPO, which includes a large private placement from Anthem. The IPO's current max price: about $515.8MM.
Rachel Sanders
► CLAYA Inc., based in Nashville, today reported to the SEC having raised more than $4MM toward a target of $4.6MM, while noting that a portion of that is a result of conversion of convertible debt. The company's offerings are focused on precision nutrition. The filers are Rachel Sanders and Daniel Wallerstorfer PhD. Claya Inc. registered in Tennessee in 2019 and in Delaware in 2018.
► ANIMATION: Franklin-based Pencilish Animation Studios increased its WeFunder crowdfunding effort to the new $5MM target allowed, updated here.
► DEAD SEA SQUIRRELS LLC filed on completion of a $1.2MM raise to support Veggie Tales creator Mike Nawrocki's effort to develop and distribute a new animated series being developed by a team that includes also include three professionals -- including Nawrocki -- who also play key roles in Lipscomb University's Animation, Theater, and Cinematic Arts programs (scroll down here). (The Series' title seems to be a play on "Dead Sea Scrolls"-Ed.)
Brian Fox
► BO BARTHOLOMEW and Brian Fox filed for a roughly $1.5M raise for their Rockmont V SPV LLC. Previous notes on Bartholomew here and Fox here.
► KNOXVILLE's Greater Sum Ventures is one of the firms selling their stakes in Therapy Brands to KKR, according to the investors' press release here. Affiliates of Lightyear Capital and OakFT/HC are also selling their positions. Birmingham, Ala.-based Therapy Brands offers management, Telehealth, and data collection tools for mental-health professionals.
► BANKING: General Bancshares, in Jasper, Tenn., filed for a roughly $1.25MM raise. Its holdings include Tower Community Bank, in Jasper, according to records online.
► BANKING: Rockpoint Bank NA, Chattanooga -- the de novo full-service bank that began organizing in 2019 and then, despite the pandemic, raised $33MM for its initial capitalization from about 350 investors -- began opening accounts for shareholders and other customers on March 22. The company noted that its founders were partly motivated to form the bank by the declining share of bank deposits held by locally owned banks, as larger banks based elsewhere have entered the Chattanooga market. The bank is apparently the first de novo bank created in Chattanooga since the Great Recession of 2007-09. The bank's team is here. Press releases here.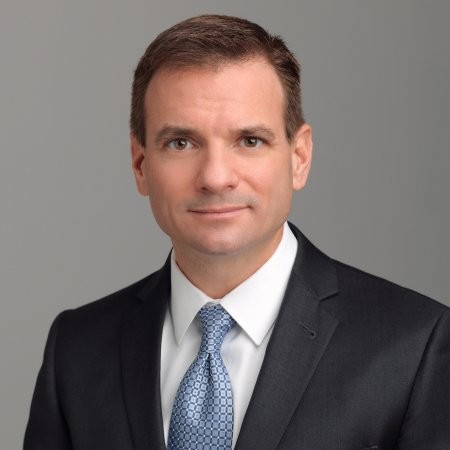 Andrew Seamons
► HASLAM FAMILY CAPITAL - HF Private Funds Pool LLC raised roughly $226.5MM, according to its SEC filing earlier this month. Services for management of certain multigenerational wealth, estate and other interests of Haslam family members are provided by a family office and assets of the Knoxville-centered Haslam family are managed via Haslam Capital LLC by Chief Investment Officer Andrew Seamons, who until September 2020 held similar responsibilities for more than a decade within Memphis-based Pittco Management LLC, the family of office of AutoZone founder, philanthropist and investor Pitt Hyde. Both the HF Private Funds Pool and HF Direct Investments Pool LLC were registered in Tennessee in 4Q CY2020, shortly after Seamons' tenure there began. Among Haslams associated with these and numerous other business, sports sports teams, real estate and investment endeavors are patriarch Jim Haslam, and brothers Jimmy Haslam, chairman of Pilot Flying J; and, Bill Haslam, a former Pilot officer and a former governor of Tennessee. A URL -- HFCapital.com -- is controlled by an undisclosed Tennessee registrant and is currently unused.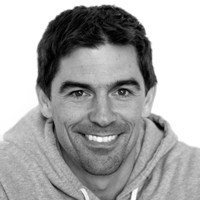 Randall Ussery
► L37 VENTURES LLC of SF and Houston, now also has a Nashville presence. L37 Founding Partner Randall Ussery says he currently spends more time in Nashville than in San Francisco. L7 led a round for Nashville startup Porter Road Butcher, read more here. PRB investors in addition to L37 have now included Bozavida Ventures, River Park Ventures, Middleland, FJ Labs, MAX Ventures, Tribeca Venture Partners, Slow Ventures, and individuals Gray Palmer, Kelvin Beachum, Kenneth and Amy Adams, Bryan Frist, Steve Proctor, Tim Stafford.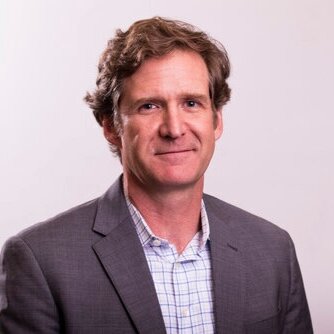 Mayor Tim Kelly
TIM KELLY, the entrepreneur-cum-Mayor of the City of Chattanooga, named a transition team of 39 local heavyweights from many sectors. Business people on the team include transition Co-Chair Charlie Brock, entrepreneur and former CEO of Launch Tennessee (Tennessee Technology Development Corporation, TTDC). The transition team also includes Barry Large, co-founder of The LampPost Group and Dynamo Accelerator and Fund, as well as the successfully exited founder of Access America Transport; RapidRMS Director Monty Bruell; Chamber CEO Ron Harr; Keeli Crewe, Area 61 Gallery co-owner; and, new Mayoral Chief of Staff Brent Goldberg CPA, who also has years in transport-logistics ventures. Kelly's Inauguration was April 19. He runs his family's auto and powersports dealerships, cofounded Chattanooga Football Club (soccer) and (with Joe Alegre) SocialBot LLC, a digital-ad solutions provider for auto dealership clients. In addition to many other civic and professional activities, Kelly earned his MBA at Emory University's Goizueta Business School. His LinkedIn here.
► FINTECH: Alto Solutions Inc., Nashville, completed a $17MM Series A raise from 27 investors, bringing total investment since the company's inception as AltoIRA in 2016 to more than $33MM, according to Crunchbase. Founder Eric Satz's press release highlighted such financial and strategic investors as Unusual Ventures (lead), Moment Ventures, Acrew Capital, Alpha Edison, Carta, Coinbase Ventures, Franklin Templeton, New York Life Ventures and Stone Ridge Holdings Group. Satz coverage here. SEC filings here.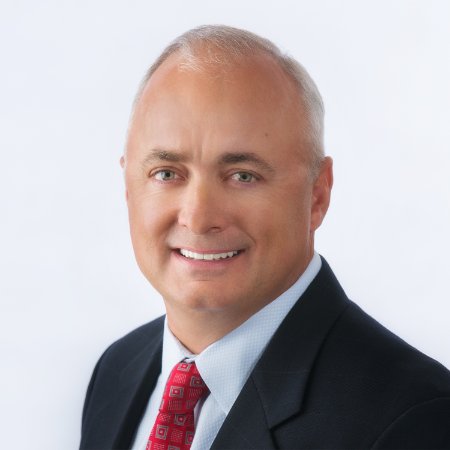 Lee Jestings
► ESG: ENEXOR BioEnergy, based in Franklin, was selected to join the inaugural cohort of the Google for Startups Accelerator: Climate Change. Enexor says its patented Bio-CHP system "converts almost any organic, plastic or biomass waste into reliable, renewable power and thermal energy while concurrently reducing carbon emissions and ultimately mitigating climate change." Founder/CEO Lee Jestings said in a press release, in part, "This is the second major alliance announcement in recent days for Enexor, following its selection as one of three companies to join Halliburton Labs' inaugural clean technology accelerator program in February. Later that month, Enexor was selected by the United Nations as one of the winners of its prestigious World Tourism Organization (UNWTO) Sustainable Development Goals Global Startup Competition, the only U.S. winner in the Affordable and Clean Energy category. Along with today's announcement, Enexor has established itself as a leader in renewable energy systems and climate change solutions." Also earlier: Enexor spun-off its Enexor Health Systems (from which its simple medical ventilator emerged) into a separate company led by Steve Rector. Earlier VNC Enexor coverage here.
► Upperline Health, the Nashville provider focused on lower extremities care and wound care, filed on completion of a $14MM raise. VNC believes this raises its total raises since inception to more than $50MM. Previous Upperline reporting here.
► 86BORDERS, the Atlanta- and Nashville-based providers of the ConnectAllCare healthcare platform filed for a $2.5MM equity raise. Previous coverage updated here.
► MIKE and CHRIS DIAL, brothers based in Chattanooga and Nashville, continue efforts to raise capital via MainVest for Wanderlinger Brewing. SEC filings here. The MainVest offering closes in a few days. VNC research suggests the company's raise will support a substantial increase in production, but the founders will need to consider securing a larger and more advanced production facility that will be sufficient for a roughly 10-year run. That move is likely to involve a larger raise. Previous VNC notes on Wanderlinger here.
► NASHVILLE's AdCritter LLC is a 2-year-old Nashville startup holding of CEAdvisory Inc. AdCritter aims to provides affordable digital advertising tools for small businesses. CEA cofounders Gabriel Smith, 46, and Eric Busby reported raising about $6.25MM from 28 investors to advance the AdCritter venture. CEAdvisory was focused on monetizing the continuing education market, as previously reported.
Justin Lanning
► BUYER Mindoula Health Inc. of Silver Spring, Md., announced March 18 its acquisition of Franklin-based 180 Health Aggregator LLC, with an immediate focus of offering the StrongWell™ collaborative care programs created by 180 Health and originally delivered by its behavioral healthcare teams. 180 Founder and CEO Justin Lanning is now president of the Mindoula unit in which 180 Health offerings reside, as well as chief customer officer (CCO) for Mindoula, corporately. On April 7, three weeks after Mindoula announced the deal on undisclosed terms, an SEC filing by 180 Health showed a $7MM raise from 32 investors. Crunchbase said 180's total capital raised since inception had surpassed $12MM. Shown on the SEC filing with Lanning were Managing Director Jamie Weston of Spring Mountain Capital, which participated in 180's $8MM Series B in 2018. Also on the filing were several principals from units and affiliates of Altitude Ventures, itself an affiliate of Clayton Associates, which is the McWhorter Family Office and is chaired by Stuart McWhorter. Mindoula's site says it is backed by Equity Asset Management; AXA Venture Partners; Morgan Noble Healthcare Partners; and, Sunwater Capital.
RESOURCES
3686 Festival for 2021 is Mission imperative, Launch Tennessee management told their board of directors, April 15. Host Launch Tennessee has not yet announced firm date(s) for the annual entrepreneurship event in Nashville. VNC research suggests 3686-related events in 2021 are likely to occur during a 3- or 4-day window, sometime between Aug. 31 and Sept. 24. One possible window mentioned by LaunchTN staff, Sept. 21-24. The event's landing page here is being redesigned. Festival details may come out in stages within the next three to six weeks.
► ALSO TODAY!!: Dealflow roundup from Kentucky, Alabama right here -- and, Commercialization startups and more here.
► APRIL 29 -Nashville Entrepreneur Center "Pitch for Good Black Founders Edition." Details here. The PFG event and the NEC's Twende accelerator recently gained some sponsorship via the Cummins (NYSE:CMI) initiative, Cummins Advocating for Racial Equity (CARE).
► THE COMPANY LAB, the nonprofit Chattanooga startup accelerator, will soon (TBD) be posting and actively recruiting a Communications Director and an Operations coordinator, President and CEO Lindsey Cox told VNC. A third, programs-oriented hire may be pursued later this year.

► TN GOV. Bill Lee's annual GOVCON economic development conference will be Aug. 5, 2021, in Nashville. Info here.
► MAY 6 - JUMPSTART Foundry's vintage 2016 portfolio company Calibrater Health, led by then-CEO Tim Dybvig of New York, sold in 2020 to Experity. Dybvig will guest on JSF's next JSDistilled webinar, talking about selling to different customer profiles, May 6, 1pm CDT. Zoom signup here.

► JUNE 17-18 - MID-SOUTH ACG Capital Connection virtual event signup underway. Nashville sponsors include Gen Cap America and Shore Capital Partners. Association for Corporate Growth (ACG national). Nashville ACG chapter here.
► AUGUST 17 - Startup Demo Day and Capital Call, virtual events, by Startup Tennessee, info here.
► RESTAURANT RECOVERY: Proof Bar & Incubator Founder Michael Robinson writes about helping the hospitality sector achieve resilience in the face of crisis. Via LaunchTN here. Related notes on Robinson business initiatives here.
► COMCAST announced neary 2,500 awards of tech and marketing resources to 27 Black, Indigenous and People of Color (BIPOC)-owned small businesses, including 27 in Tennessee, as part of Comcast's ongoing RISE program. The full list, ordered by state and city, is here.
► BLACKBAUD, based in Charleston, S.C., is nearing rampup for its July 2021 Social Good Startup Program, a yearlong commitment. Startups in the program are selected when have at least one customer and seem likely to complement or extend Blackbaud offerings. (Tennessee startup Mixtroz won a spot in the cohort that began in January, which was convened with OHUB.)
► ICYMI: The InvestableMemphis.com website guide to Greater Memphis startups is here, powered by EPIcenter.
► NASHVILLE ENTREPRENEUR CENTER Annual Report - 2020, right here.
► NASHVILLE Technology Council 2021 Annual Awards - winners recognized April 15, 2021, right here.
► VITAL SIGNS 2020 - The annual report from the Greater Nashville Area Chamber shows persistent underdevelopment in this region's infrastructure, workforce, affordable housing, and transportation, with Black residents among those most disadvantages by recent health and economic challenges. See the report here.
► FINTECH Global Financing and M&A stats 1Q 2021 from FT Partners, right here. VNC

. last edited 1448 10 August 2021
---