Today: MCB | Innova | Claritas | 180 Health | Bambu | Curie | SavvyFI | Klara | Mitsu | EC | Morris | GT | Stony | Tribe | CoLab | LFN | Script | Spesana | Vida | SR | Mentr | CASS | High | Relode | Hemp | Bets | Resources
---
MUSIC CITY BASEBALL LLC (MCB) filed an update amendment for its now-$5.5MM target raise (with $2.2MM in to date) for starting-up its pursuit of a Major League Baseball for a de novo Nashville team, provisionally dubbed Nashville Stars. Associated with the filing are MCB MD John Loar, the Hon. Alberto Gonzales Esq., Lee Barfield Esq., celebrated former MLB Pitcher Dave "Smoke" Stewart, Nancy Schultz, Stacey Garrett Koju and Mid-TN real-estate developer and manager Steve Smith, chairman of Haury & Smith Contractors Inc. Entertainer Justin Timberlake is also among the venture's advisors and investors. The team's brand would pay homage to its namesake, the original Nashville Stars team that for two decades played in the Negro Major League and the Negro Southern League. In late 2019, Managing Director Loar told NewsChannel5 WTVF-CBS that local advocates prefer an existing ball club to relocate to Nashville, rather than pursue an expansion-team franchise. The last MLB expansion franchise was granted in 1998. Local advocates have said they intend to raise private capital for the project, rather than rely on public financing. While a stadium built alongside the Titans football stadium on the East Bank of the Cumberland River is being explored, alternatives sites are possible. Statista recently reported that valuations of 30 MLB teams ranged from $980MM (Marlins) to $5BN (Yankees).
LOGISTICS: INNOVA MEMPHIS is among VCs investing in SF-based TradeLanes Inc., which has its Operations hub in Memphis
, and recently completed a $4MM raise, bringing total capital-in to $5.7MM, according to
Crunchbase
. The SaaS company's platform supports international logistics and compliance. The round was led by Food-Agtech specialist S2G Ventures. Other investors include Techstars Ventures, iSelect Fund, Prairie Crest Capital, Bread & Butter Ventures, Closed Loop Partners, Turas Mara, and 5G.
CLARITAS Capital-backed Genomind, a personalized medicine company in neuropsychiatry, filed for a $21.7MM raise, with Claritas's Theresa Sexton on the filing. Prior to this filing, Crunchbase said the company had raised north of $42MM. VNC Genomind coverage here.
Justin Lanning
180 HEALTH PARTNERS, led by CEO Justin Lanning, filed for about $1.5MM in convertible debt raised, toward a planned overall raise of about $2MM. Landon Gibbs of Altitude Ventures (an affiliate of Clayton Associates, the McWhorter family office) is also on the filing. Prior to this filing, Crunchbase had 180 Health down for a total $11MM in financings.
FINTECH: In August, Memphis-based Bambu Investors LLC filed for a raise just north of $1MM, citing investment in technology. On the filing: Joseph Morrison, managing member of Sentry LLC family-offices services company. VNC confirmed that this capital represents planned investment in Memphis-based Bambu Systems (LAC Payment System), on which in January we reported right here.
BIOTECH: Curie Co. Inc., Chattanooga, filed in August for an $8.2MM raise. VNC reported earlier this year on a $775K raise by founder-CEO Erika Milczek PhD. It is a Chattanooga synthetic biotechco that makes ingredients for consumer products. The enzyme engineering company aims to replace banned chemicals in products "with 100% safe and sustainable ingredients." Capraises filed here.
FINTECH: Nashville's Savvy Financial Inc. (SavvyFi) filed in August for a $2MM raise they began in 2018, now showing $755MM in. Savvy was was formed in 2017 by Jeffrey Hull and Steve Cretin to provide help for people saving toward future college expenses through use of IRS Code section 529 savings accounts. It offers a mobile platform and planning dashboard, access to which is also available as a benefit to workers of participating employers.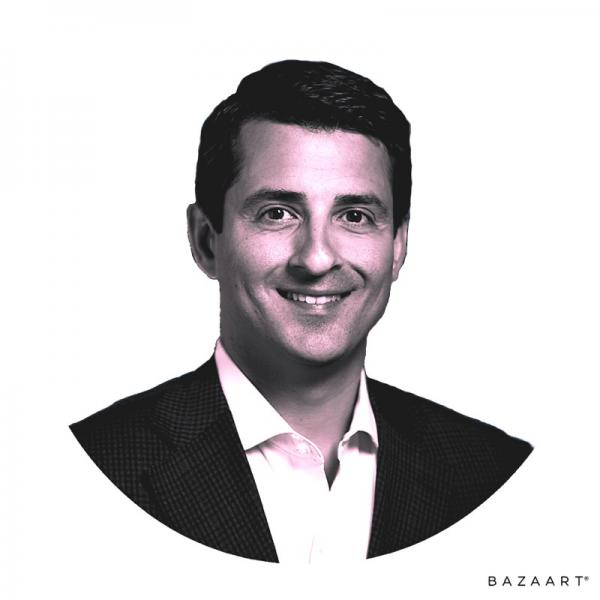 Navid Farzad
NASHVILLE VC Frist Cressey and Google's Gradient Ventures recently led a $15MM Series A raise for New York-based Klara Technologies, a 7-year-old patient-engagement startup that integrates with both EHR and PM systems. Klara's Co-CEOs are Simon Bolz and Simon Lorenz Phd. Joining the Klara board are FCV's Navid Farzad and Gradient's Darian Shirazi.
[UPDATED] APPLICATIONS due Oct. 11, 2020, for "Small Batch, Big Ideas" competition from Mitsubishi Motors North America, headquartered in Franklin, Tenn. The company invites businesses in the multicounty Nashville Metro region to compete for one of five slots for entrepreneurs who will participate in a year-long series of virtual networking events, expert-led webinars and in-depth co-learning time with MMNA executives, among other benefits. Finalists will be notified by Oct. 20, and final pitches are to be Oct. 23. MMNA release here. Apply here. The program is being promoted by Nashville Entrepreneur Center, as well as by MMNA.
TOMORROW: PITCH FOR GOOD for data, analytics, and AI innovation entrepreneurs make virtual pitches tomorrow, Sept. 22, 2020 (12:15pm Central Time), details here. Judges include Hilary Mason, co-founder of Hidden Door and an advisor to Accel Partners; Brian Fox, VP-Thomson Reuters and founder of Confirmation Capital, and others. Its a collaborative effort of the Nashville Entrepreneur Center and Nashville Technology Council, during the NTC Analytics Summit, which begins today. Pitching entrepreneurs and their companies: Michael Sentz - CaringWire; Dan Burger, Filtergraph; Amanda Latifi, Hafta Have; David Tinsley, Project Maslow; Ravi Amble - Suquino; and, Mock Abdelaal, Velos Labs. Update 23 Sept.: Winners: EC said, "Amanda Latifi (HaftaHave) and Mock Abdelaal (Velos Labs) won the judges' awards while Michael Sentz (CaringWire) won the Crowd Favorite award."
► MORRIS Equity Fund I LLC, managed by Morris3rd Capital LLC, based in Corryton, near Knoxville, filed last week for a planned $10MM round. Will Morris is named on the filing.
► MEMPHIS-based GT Real Assets III LP, by GP Gerber/Taylor Management Co., updated progress of its target $125MM PE fund, with $58.7MM in. It launched the fund a year ago. Filings here.
Sarah Bellos
► STONY CREEK COLORS Founder-CEO Sarah Bellos filed this spring for a nearly $1MM raise, with north of $800K reported in. Based on our 2019 report, the company seems to be closing-in on $10MM total raised and may be considering an eventual Series B raise. The latest filing shows Shonda Warner as a director. Warner is associated with Chess Ag Full Harvest Partners, an asset management firm. Previous VNC Stony Creek coverage.
► BIG SISTER Corp., dba TRIBE and led by Founder-CEO Kim Pieper, filed for a roughly $4.7MM raise, with the SEC filing showing a Green Hills residential address. Pieper, an Iowa native whose marcom and related work has also found her in Colorado and California, describes the Tribe browser extension as enabling shoppers to make purchases from companies with practices that are consistent with the user's values and social-impact interests.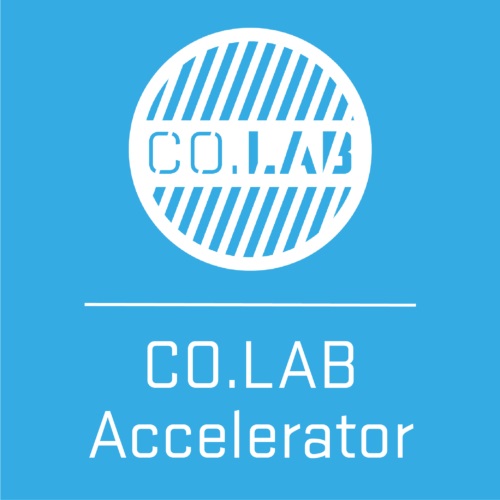 EDA BUILD TO SCALE 2020 winner: The Company Lab, Chattanooga's regional entrepreneur center, won a nearly $300K grant from the federal Economic Development Administration (Commerce) to bolster local matching funds, in order to launch the Chattanooga Regional Catalyst Fund, as described in detail in our earlier report here. In the 2019 Build To Scale cycle, Tennessee entrants won an extraordinary three grants in interrelated EDA programs to advance rural and statewide entrepreneurial and economic development, details on 2019 here. Related EDA coverage here.
► LINEAGE Financial Network Inc. (fka New Ventures Group), Franklin, has raised more than $4MM this year, according to its recent filings, and one filing suggests the community bank-consolidator may seek to raise north of $50MM. Its recent release regarding its completed mergers indicates the company's advantage lies in providing technologists and capital for community banks. Filings includes Chairman Richard Herrington, President-COO Kevin Herrington, William Lucado, Tom Black, Brandon Hedge. Commercial Street Capital of Dallas is shown as sales commission recipient.

► SCRIPTDROP CEO Amanda Epp is on the Columbus, Ohio-based company's recent $5.6MM debt raise. Nashville's Jumpstart Capital is among earlier investors who included Ohio TechAngels, Greycroft, M25, and Rev1, according to Tracxn, which indicates total fundings of at least $8.5MM, $5.6MM of which was filed as convertible debt in July.
Carla Balch
►MEMPHIS-based CEO Carla Balch hates cancer and filed for a $3MM raise, with $1MM in for Spesana, which offers Oncology molecular diagnostic clinical decision support using patented visual computing to help physicians choose treatments, trials each patient. Future targets: Rare Diseases and Alzheimer's.
►WELLNESS: Bette Parolini, CEO of Nashville-based Vidafuel Inc. filed for a roughly $1.5MM raise for her line of nutritional support products.
► ENERGY: SR Finco LLC -- via Silicon Ranch founders Matt Kisber, Reagan Farr -- filed to raise about $53MM in debt.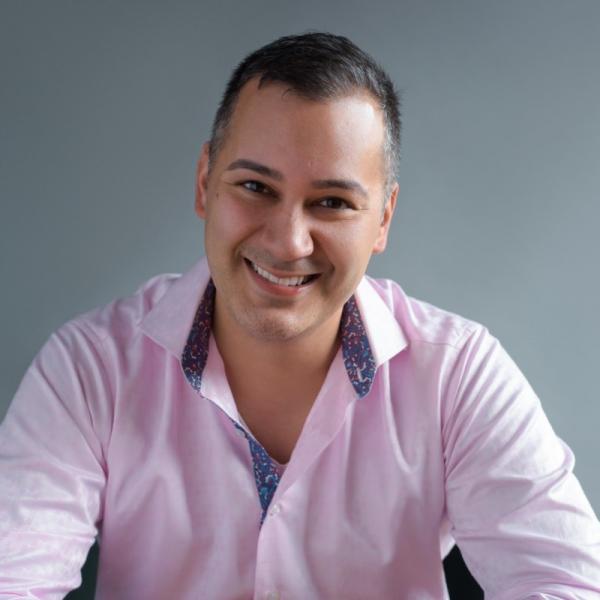 John Abbas
FRANKLIN-based MENTR Inc. filed for a $250K raise ahead of private-beta for its mobile-web marketplace, which "connects people who want to learn something with [paid mentors] who are able to teach from experience." The cofounders include 38-year-old CEO John Abbasnezhad, President Cat Languido, and CTO Drew Pitchford. They have largely self-funded the company since its 2018 Delaware registration. The CEO also offers the Mentor Nation podcast; and, he owns The Gingerbread House Childcare Learning Center (JCM Ventures LLC), at Smyrna. MENTR relies on legal advice from Josh Nesser of Lavelle Law (Chicago); and, its accounting is with Ross Brunson of Bookease. Outside advisors include Sean Conlon, Cuvo; Marc King, Global Equity Ventures; and, Nashville-based Tom Black, and author, speaker and sales and sales-training advisor who was previously co-founder of a series of bank-sector related equipment, technology, and services companies, including Private Business Inc., Bancsource, Imagic, and Tecniflex. He held major stakes in two companies that IPO'd.
► DIABETES: CASS Pharmaceuticals Inc., a newly formed Franklin drug-development company, recently filed for a $5MM raise. On the filing: Co-founders Solomon Steiner and Stephen McCormack, and Director-Secretary John Chu, an attorney with Prince Lobel (Boston). Earlier this year, VNC reported on Steiner and McCormack's separately founding of Diakard Inc., which provides clinical services related to diabetes, here.
► CALLED HIGHER STUDIOS (Global Development Alpha LLC), the Franklin-based maker of fan-owned, faith-based movies led by CEO Jason Brown, seeks to garner net proceeds of about $4.8MM over an extended period from its crowdsourced offering via the StartEngine platform, according to its SEC filing. StartEngine Primary LLC is underwriter. Offering circular here. See its series of capital filings that began in October 2019 here. Chattanooga attorney Andrew Stephenson of CrowdCheck Law in Chattanooga is associated with the filing.
TALENT crowdsourcing growthco RELODE's Co-founders Matt Tant and Joe Christopher, as well as representatives of their long-standing investor, Heritage Group, and serial entrepreneur and Director Douglas Hudson, were aboard a filing in January announcing their completion of a $5MM debt raise that began last December. Other Nashville investors have included Frist Cressey Ventures. Relode fundings raised since inception six years ago stands north of $15MM. Relode is "a community-based online platform for healthcare professionals to easily match jobs and candidates. It allows healthcare professionals to refer friends or directly apply for great jobs and be rewarded." Relode's headcount: "50 folks ready for more growth!" Tant told VNC today. Earlier VNC notes on Relode here.
► HEMP2LAB LLC, which produces CBD oil, reported raising $650K for their target $1.5MM raise. The company is based in Rossville, near Memphis. Bill Margaritis's LinkedIn profile says he's been an active investor in hospitality, nutraceuticals, mining, aviation and technology. CoFounder-CCO is Keith Allen of Germantown. COO is Tommy Childress.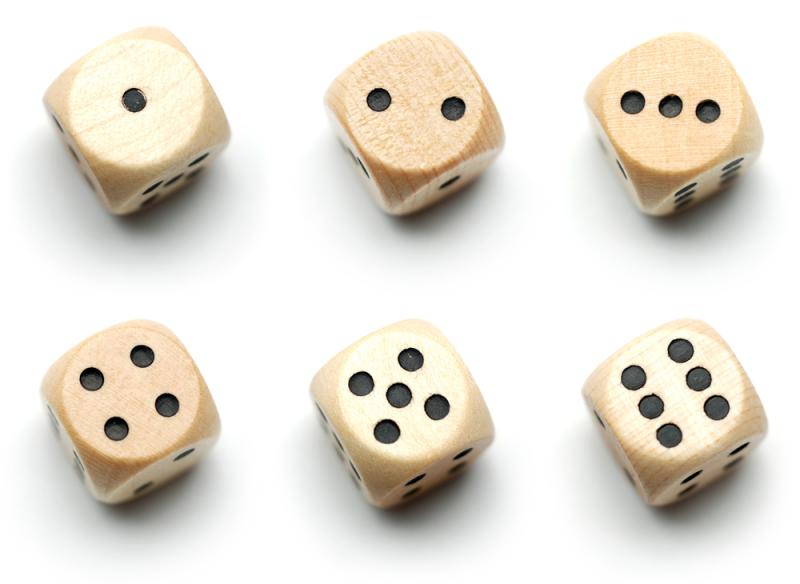 ► SPORTS CIRCLES -- According to media reports here, here and elsewhere, TN sports betting is set to go live by Nov. 1, 2020, with Tennessee Action 24/7, DraftKings, FanDuel and BetMGM possibly activating simultaneously. Though commencement seems imminent, the TN Education Lottery Corporation has not yet cast the die that would start sports gaming. Six months ago, VNC reported that a new Nashville VC startup -- Chalkline Partners (Delaware) -- sought to raise $1.1MM, with one Patrick Conroy aboard the filing as promoter. At the time of that VNC report, Chalkline Partners shared an address with Chalkline Sports, the sports-betting software startup founded by brothers Daniel and Joe Kustelski. Two weeks ago, Lorrha Funding Trust LLC, based in Brentwoood, filed a $0-raised placeholder for an unspecified banking and financial services raise led by executive Patrick Conroy. Current and former Advance Financial execs Patrick Conroy, Andrew Jacks and Tina Hodges are also associated with a December 2019 SEC filing for a target-$10MM raise for Tennessee Action 24/7. Potentially related: Gamblers need deposit and withdrawal options, as covered here by The Sports Geek.

SOURCES & RESOURCES
CALENDAR: Venture Calendar of events, right here. Previous Venture Notes here.
► APPLY now to present your lifesciences company during the Oct. 28 Virtual Venture Forum that accompanies the annual LSTCON conference of LifeScience Tennessee, Details here.
► MENTOR NETWORK applications for entrepreneurs and mentors in automotive, transportation and mobility sectors are being taken now. The program, led by Director Gary Rawlings, is operated by TennSmart. Details here. For information about other state-funded mentor networks for LifeSciences, Energy and Agribusiness, visit Launch Tennessee.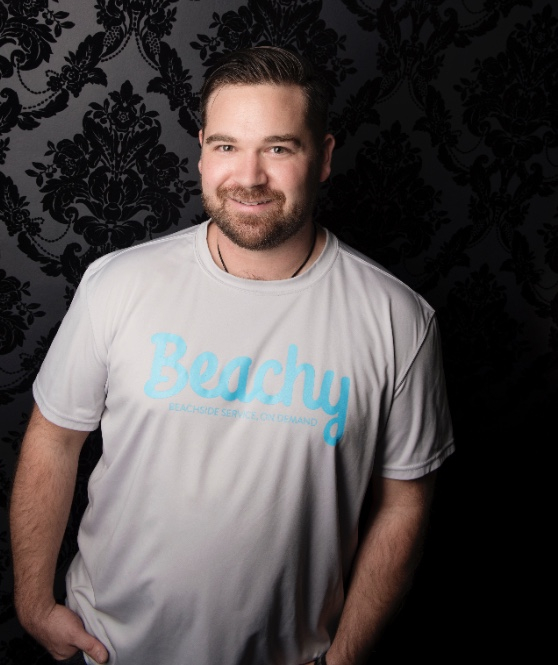 Matt Houston
► CLANDESTINE CAPITAL investment firm was co-founded and registered in July by Matt Houston, the 35-year-old cofounder, director and former CEO of startup Beachy. Co-founders include real-estate developer Sam Patel, local attorney Divyesh Gopal and one high net-worth individual who prefers not to be identified. The group's recently announced investment in Nashville hospitality-tech startup FOH&BOH was made through a deal-specific fund that attracted at least 50 investors. The group expects to standup four to six individual funds of $500K-$2MM during a given year. Each fund will be formed with a management LLC to pursue one or more early-stage targets, and some investments may be done in conjunction with larger rounds that include institutionals and other investors. The team is in discussions with a number of prospective targets, said Houston. He emphasized that his investors are selective and look for deals they believe are "are too good to miss." Clandestine relies on advisors including attorney Jimmie Strong of Baker Donelson, and related banking is via Matt Little with Pinnacle. Houston's LinkedIn profile here. Previous coverage of Houston here.

PATIENT SQUARE Capital investment firm launched in Menlo Park by Managing Partner Jim Momtazee (formerly with PE Kohlberg Kravis Roberts) and Maria Walker (KPMG) to cover the healthcare-healthtech buyout waterfront and to be "The Premier, Dedicated Health Care Investment Firm." A Reuters story on the firm notes that Momtazee worked for KKR on one of HCA Healthcare's take-private moves.
► THE NEW Overline Venture Platform (Atlanta) has raised north of $22MM (oversubscribed), VNC research indicates. The firm says it likes to lead Seed rounds for startups in the southeast. It was founded by two entrepreneurs whose experience also includes roles with Techstars, Sean O'Brien and Michael Cohn. Enterprise and SaaS software, healthtech, and marketplaces are among interests. Not currently interest in capital-intensive manufacturing or hardware plays, nor in heavily regulated biotech-lifesciences entries. Details here.
► PITCHBOOK Data release is 3Q20 report covering 2019 Angel investment and trends. Solid work. Free download registration here.
► OPINION: TN Advanced Energy Business Council Exec. Dir. column in The Tennessean on Energy sector as driver of State's economy, JPG here.
► FACTS: SERIES B transactions are a U.S. investment bellwether, and data give rise to cautious optimism, reported by Crunchbase here.
► STUDY: DIMA 2020 Digital Music Streaming Forward Report on innovation and revenue, available here.
► DEADLINE Sept. 23: Fifth Third Bank and partners LISC, AEO and other entities are launching a new initiative to boost minority female owners, using grants, technical assistance and capital infusions, release here. Initial application period ends Sept. 23.
► DEADLINE Oct. 31 to apply for consideration for Cohort 5 of Oak Ridge National Lab Innovation Crossroads program, details here.
► MARKET ACCESS: Lowe's Companies (NYSE: LOW) teams with Shark Tank investor Daymond John to invite 375 underrepresented entrepreneurs (minority, women, veterans, LGBTQ+, and persons with disabilities) to pitch their home improvement, farm and ranch equipment, microban or antimicrobial products, accessible home, touchless products, home gardening, home décor products to Lowe's buyers. Deadline Sept. 25. Details here.
► The Nashville Entrepreneur Center (EC) announced a partnership with Charlotte, N.C.-based Silver Falcon Capital, which comes with a donation of $50K to help support the EC's PreFlight and InFlight programs. SFCap was founded by Brian France, a former chairman and CEO of NASCAR, to partner with consumer and sports entertainment businesses, via direct investment, strategic guidance and brand management support.

► 36|86 FESTIVAL PITCHES: TN-based property management platform SecondKeys won top prize in the Launch Tennessee 3686 Festival pitch, while cybersecurity startup ARMS Cyber won the 36|86 Festival Student Edition pitch.
►TRENDS? CalPERS, the California Retirement System, is getting into DIRECT private equity investment, docs: 1 - 2 - 3. (TCRS, which didn't move into PE allocations until after enabling legislation in 2008, remains very cautious about innovative models, as witness the response to this item and this longstanding policy.)
► ARTS & Business Council of Greater Nashville Periscope Pitch winners to be announced Oct. 2 during virtual 2020 Creative Exchange. Between now and then, ABCGN is releasing submitted pitches from Creatives, in batches via YouTube. Register here.
► VU WOND'RY -- Through May 2021, students, faculty or staff within southeastern U.S. postsecondary institutions may ask to pitch their ideas for products, services or technologies via the monthly "Open Mic" that The Wond'ry at Vanderbilt University is running in collaboration with I-Corps South at Georgia Tech. Read more about the selection process here.
► UNIVERSITY OF MEMPHIS deep-science post-doc entrepreneur fellowships for IP commercialization (current or imminent PhD required): Program background here. Initial questionnaire here. Formal employment application here. Program site here.
► COMMUNITY BANKS say their annual Community Bank Case Study Competition draws undergraduate students nationwide who want to understand the sector better and make connections with industry execs is, among things, a means of "discovering new and innovative perspectives regarding the role of community banks in the banking industry..." Candidates for the competition must submit their statement of interest by Jan. 11, 2021. Bankers' worry about future profitability in the Bank Sentiment Index updated, here.
► CHATTANOOGA Tech Council announced 10 category winners in its inaugural Technology Excellence Awards. The Pulse has the results provided by ChaTech Exec. Director Carla Askonas.
► CHATECH Scholars Program by Chattanooga Technology Council is taking applications for postsecondary scholarships for college students, grad students studying via online programs, and bootcamp education and training, application and FAQ, right here. VNC

. last edited 1630 21 September 2020
---