Today: ECD | Devcon | SEC Cap Formation | i2iPop | Lirio |
Bredesen Center | C4E-NueCura | LaunchTN | JA | VuCode
---
Bob Rolfe
GOV.-ELECT BILL LEE revealed today that Haslam Administration Economic and Community Development Chief Bob Rolfe will continue in that role in the new Lee Administration. Davidson County-based Rolfe was the third ECD Commissioner during the administration of term-limited Gov. Bill Haslam, having followed now-U.S. Ambassador to Japan Bill Hagerty and now-University of Tennessee interim President Randy Boyd. The appointment seems to assure continuity in the ECD post, just as the state and nation enter what many observers believe will be a period of slower growth and perhaps volatility that will continue to affect employment, Tennesseans' household income, national trade balances, and more. The move also ensure that Margaret Dolan, the recently appointed CEO of Launch Tennessee (Tennessee Technology Development Corporation) will have one fewer adjustment to make as she pursues aggressive strategic and operational plans for the organization, which is largely state-funded. The Launch Tennessee board of directors will continue to be chaired by Rolfe, as it has been for nearly two years. Given the importance assigned Tennessee education and workforce development, as well as addressing tax policy and related matters, it is also noteworthy that the Governor-Elect also announced his picks for Labor & Workforce Development, Dr. Jeff McCord, currently a VP with Northeast State Community College, Kingsport; and, David Gerregano, who also served in the Haslam Administration, as head of the Department of Revenue. Related material here.
CEO Maggie Louie
► MEMPHIS-born DEVCON, whose technology helps combat advertising fraud and bolster cybersecurity, emphasized in its December press releases that it is now headquartered in Atlanta, but has subsequently stressed that it maintains a strong ('HQ2'?) presence in Memphis. They simultaneously announced closing a $4.5MM Seed round, led by Las Olas Venture Capital of Ft. Lauderdale, with additional investors including at least two based in Atlanta, Paul Judge (TechSquare Labs, Pindrop, etc.) and Adam Ghetti (Iconic Security). DEVCON Founder-CEO Maggie Louie told VNC that less than half of its Seed round came from Tennessee investors. Atlanta not only has a larger number of prospective future Series A investors, cyber talent from Georgia Tech and other sources, but also better air travel connections and strong exposure for the company via broad ongoing marketing/PR from local boosters. She said Memphis is a great location, also, given such factors as lower cost of living, DEVCON's edge in recruiting talent locally, great food and the fact that Memphis, Nashville and Chattanooga altogether offere an "amazing network of incubators, investors and entrepreneurs that supported us when we launched, and continue to be an anchor of support, advice and friendships." StartCo CEO Eric Mathews confirmed that globetrotter Louie's primary residence remains in Memphis and the majority of the current tech staff are also still in the city, though it also has techies in Atlanta and Nashville. ADD: Epicenter's June 30, 2020, profile of Louie is here.
Martha Miller
► VANDERBILT 2009 undergrad alumna Martha Legg Miller (JD, Georgetown) this month takes up her role leading the new Office for Small Business Capital Formation, within the Securities and Exchange Commission (SEC). She was previously an attorney in the Birmingham office of Balch & Bingham, which also has a D.C. office. Her VU bachelor's was in cognitive neuroscience and communication studies. Recent SEC release from the office of SEC Chairman Jay Clayton is here. During his speaking appearance at last summer's 36|86 event in Nashville, Clayton addressed capital formation and other matters important to entrepreneurs, text here.
► i2i Population Health Inc. (i2i Systems Inc.), led by CEO Justin Neece and based in Franklin, recently told the SEC it had raised $5MM. It became a Tennessee company in 2016, and was founded in Santa Rosa, Calif. in 2000. Its Dec. 10 SEC filing identified it as a California company. Some information online indicates the company was previously represented by Martin Seeger, of Babin & Seeger, Santa Rosa. It is not clear how much of the company has remained in Santa Rosa since the takeover. Neece has not yet responded to a series of interview requests.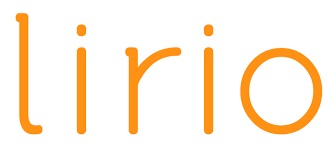 ► Updated 12 March 2019: Former VU Medical Center researcher Chandra Obsorn PhD named Chief Behavioral Officer for Lirio. Our original post: LIRIO LLC of Knoxville and Cool Springs near Nashville has in the past two years filed to raise as much as $7.7MM and its four filings during that span indicate it has raised at least $5.2MM. The company was formerly known as Advisor Strategies. The company says online that it offers "a behavioral engagement solution that uses machine learning, behavioral science, and persona-based messaging to help organizations motivate the people they serve to achieve better outcomes. The award-winning Lirio solution drives results in program participation, customer satisfaction, patient adherence, and beyond, far exceeding industry benchmarks for digital engagement. Lirio's IDEAL Engagement Framework™ applies concepts of behavioral economics to segment and communicate with individuals on their terms, delivering the right message to the right person at the right time to impact behavior." Contacted last week by VNC, CEO Mike West said he must defer comment for the time-being. CFO: George Hashbarger. VP-Chief Strategy Officer Patrick Hunt was previously head of Fiveworx. Among other roles, CRO Kenny Bailey previously served with Healthways. Corrected: Marketing Director Maggie Kornahrens told VNC the company is now scouting for a chief product officer. Former VP-Product Matt Jernigan departed in May 2018, according to his Linkedin.
Suresh Babu
► SURESH BABU today became the director of the UT-ORNL Bredesen Center for Interdisciplinary Research and Graduate Education at the University of Tennessee, Knoxville. Babu, who has played numerous roles in advanced manufacturing and materials science, succeeded the founding director, Lee Riedinger, who retired after a decade's service that began during the Administration of then-Tennessee Gov. Phil Bredesen. The center is home to two engineering programs respectively focused on energy science and data science. It was formed as a partnership between UT and Oak Ridge National Laboratory (ORNL). Related release here.
► MEMPHIS-based Preteckt, an automotive vehicle prognostics and breakdown detection software startup, filed Dec. 26 for a $3.6MM Seed raise, reporting $2.6MM in. Ken Sills is CEO.
► MICHAEL BRYANT, director of the Center for Entrepreneurship (C4E) within Owen Graduate School of Management, said Jan. 2 that C4E will soon be host for some of the healthcare-centric NueCura Angel group's Angel investment pitch nights. Earlier NueCura coverage here.
► LAUNCH Tennessee, Nashville Entrepreneur Center and others plan to convene for a Jan. 10 invitation-only meeting that will include issues related to diversity and inclusion in entrepreneurship. LaunchTN Partnerships Director Brittany Burgess on Jan. 2 confirmed a partial listing of invitees: Bunker Labs; Casa Azafran; Conexion Americas; knowledgeBANK Nashville; Nashville Business Incubation Center; Nashville Fashion Alliance; Nashville Social Enterprise Alliance; Pathway WBC; Project Return; Sunny Bray (Catalyst Collective); Will Acuff (Corner to Corner); Tennessee State University (various units); and, The Lab. Again, this is not a complete list of all invitees.
► JUNIOR ACHIEVEMENT's new JA Finance Park plans to include 18 "storefronts" through which up to 100 high school students on any given day will learn about career, family and income considerations that factor-into daily decisions, beginning in Spring 2020 at a venue in the 100 Oaks Area of Nashville. Successful navigation of those decisions helps produce "financially confident" adults. The $3MM, 3-year program complements JA Biztown and other educational offerings. Supporters of the Finance Park include SunTrust Foundation, Bank of America, Ingram Industries, Scarlett Family Foundation, EY, Joe C. Davis Foundation, Deloitte, and PwC, among others. VNC notes that, perhaps fortunately, it seems young people in the new program apparently will not be forced to confront potentially traumatic Startup, Angel investing or related situational challenges. Related release here.
► Those new Coding Boot Camps at Vanderbilt University begin April 15, 2019, details here. Related VNC coverage here. VNC

. last edited 0750 4 Jan 2019
---