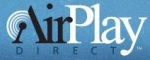 Airplay Direct LLC CEO Robert Weingartz told VNC today his early-stage company will soon be headquartered in Nashville.
With its founder still its primary fulltime employee, moving Airplay's flag from Atlanta to Nashville will not have much immediate economic impact.


Moreover, Weingartz (at left) acknowledged the four-year-old company has only scant revenue, at the moment, and is not yet generating profits.

Nonetheless, Weingartz expressed confidence the venture will disrupt music labels' and artists' traditional approaches to delivering music and press kits to radio stations, convincing them to use Airplay's secure digital platform, instead. A new version of the Airplay website is due to be unveiled next week, he added.
Weingartz has found others who are willing to be convinced about the future: He told VNC he recently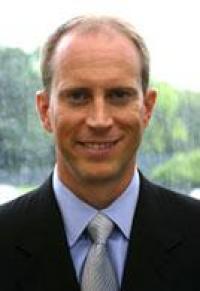 obtained a "bridge" investment from Stephen Collins (at right), the former president and co-owner of Brentwood-based Juris Inc. Collins is now also an advisor to Airplay.
Collins told VNC today, "It's a critical time for the company, [but] based on what I've learned so far, I believe Robert's definitely onto something and he's exploiting a real opportunity."

Weingartz said Collins will help him "kind of shape-up the investor deck and help to define the revenue model," as well as identifying potential new hires for the company's management team.

Weingartz said a likely scenario for Airplay's relocation is to operate initially from Welch's offices, and, perhaps a year from now, relocate himself and his family from Atlanta. Further discussion of such details is to resume during a meeting here, yet this week.
Meanwhile, Airplay announced yesterday that another Nashville executive has taken a larger role with the enterprise: Performing-artist advisor Scott Welch of Scott Welch Management Inc. of Music Square now serves as an Airplay vice president for special projects, with principal responsibility for building music-entertainment industry alliances.

Previously, Welch served on Airplay's advisory board. As previously reported by VNC, Welch is also an investor and advisor to Nashville-based content-streamer Highnote, and was involved earlier in StubHub (which sold to eBay), as well as in MP3.com and other ventures. His management firm has numbered among its clients such stars as Alanis Morissette, LeAnn Rimes and Paula Abdul.

Weingartz, 45, explained he was motivated to start Airplay after nearly 20 years in promoting independent artists, and learning first-hand that without direct access to distribution channels, neither he nor his clients had much clout. Now, he runs what he has described as the equivalent of a "digital FedEx," and has been praised for his break-the-mold vision.
In conversation with VNC, Weingartz seemed to attribute some of his willingness to embrace risk to his having been reared in the Long Beach-Compton, Calif., community, which is closely associated with Gangster Rap.



Beyond that, Weingartz explained he graduated from high school two years early, and then spent four years as a U.S. Navy enlisted man assigned to submarines. Qualified as both a sonar operator and a diver, he said he often found himself supporting operations of U.S. Navy SEALs. In the course of that duty, he said he discovered he was too much "a maverick" for military service.
If so, then he's a maverick who's attracted some buy-in: In addition to Collins and Welch, Weingartz said Airplay's first two "cash investors" were a pair of good friends, musicians Jim Hornaday and Clay Dubose, who retain their shares of the company.
Also holding equity are Airplay advisory-board member Mike Kreher; Michael Harnett, a veteran of radio-station marketing, artist manager and television production; Steve Powell, who owns a software-development firm in St. Louis; Richard Shamy, who had partnered with Weingartz on a precursor venture; and, Airplay office manager Vickie Wood. Other Airplay stakeholders include Weingartz's father-in-law, John Gillin, a former Coca-Cola chief corporate marketing officer and one-time McCann-Erickson advertising executive.
Airplay investor materials assert that while category leaders MySpace (with 5 million artists worldwide), Yangaroo and PlayMPE have established strong roles, Airplay is "the only company globally that delivers broadcast-quality music to radio stations worldwide free of charge." Airplay also says its research indicates "85 percent of the artists with an active catalogue are not having their digital music sent to radio stations and require that service."
Against that backdrop, Airplay has accumulated, according to Weingartz, 18,400 artists and 3,600 radio stations among its registered users – a good slice of the world's 25,000 radio stations, he added.
In addition, Airplay has already attracted industry accolades (Music Connection magazine included Weingartz among its 2008 top innovators); and, corporate sponsorships by the likes of SHURE Microphones and BEST Buy. The service has also been used for an exclusive release by Dolly Parton, as well as by Willie Nelson, Billy Bob Thornton and Los Lonely Boys, among others.
Weingartz said the company has been obliged to focus, thus far, on expanding its share of "eyeballs," building an audience for future advertisers and sponsors.

Inevitably, he added with a seemingly deliberate note of fatigue, revenue has come "slowly, very slowly," and he's still been using his credit cards more than he'd like. Weingartz indicated that apart from himself and an assistant, most of the startup's workers are part-time and working without ordinary compensation.
Collins explained his support for Airplay is currently in the form of a convertible-debt transaction, which allows him and the company to "keep the lights on" and "buy some time" to explore the firm's business model, capital-raising potential and competitive landscape, among other factors. The debt transaction, Collins explained, also allows all parties to defer setting a valuation for the company, on the cusp of launching a capital round.
Collins told VNC he is exploring a number of technology deals in Nashville, beyond Airplay, something he's pursued since cashing-out of the family business: Collins succeeded his father, Tom, as president of Juris in 2004. The younger Collins had earlier served a stint as chief financial and chief information officer with the New York City-based e-commerce phenom DoubleClick Inc. (acquired a year ago by Google Inc.). In 2007, Collins was instrumental in selling Juris to Lexis/Nexis, a division of London- and Amsterdam-based Reed Elsevier PLC and Reed Elsevier NV. Many former Juris jobs in Brentwood have now moved to North Carolina.
Weingartz said that, yesterday, he retained a lawyer for Airplay: James Dorsey, a partner in Atlanta-based Arnall Golden Gregory LLC. ♦