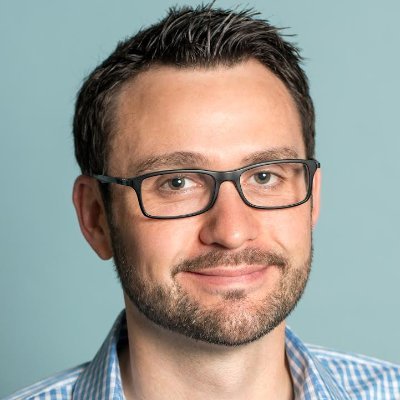 Reports June 23, 2023 of planned combo with Mindmaze here. Earlier: Following its planned merger with Babylon Holdings -- a London-based global digital health company -- ARK's successor is to trade as "BBLN" on the NYSE. On Oct. 20, 2021 stockholders voted on the transaction and approved it. [Back in July 2021, Now-Alkuri and partner Babylon began explaining the proposed combination here and here. Earlier, ARK changed its name to Alkuri Global Acquisition Corp., filing here. Nasdaq: ARKIU began trading Feb. 5, 2021.] Original VNC story below.-Ed.
ARK GLOBAL Acquisition Corp. two days ago injected its provisional IPO filing into the SEC system, with a preliminary $250MM target.
The Nashville-based company, which has a West Nashville address, said it plans to acquire one or more as-yet unidentified businesses.
The effort is led by a serial techco entrepreneur who previously spent nearly a decade with Chicago's Groupon, including a stint as CEO.
This week's shelf filing calls for Ark Global Acquisition Corp. (hereafter, AGAC) to acquire one or more businesses leveraging data and artificial intelligence in consumer internet, marketplaces, healthtech, fintech and-or mobility spaces -- within two years after the date on which the proposed IPO gets an SEC go-effective signal.
Rich Williams is CEO of AGAC and one of the founders of its sponsor, Ark Sponsors LLC, which was registered in Delaware this past November. Sponsors raise initial private capital to fund efforts of special purpose acquisition companies (SPACs, or "blank-check" companies) such as AGAC.
Discussing its gameplan, the company notes in its filing that private investors often look for game- and market-changing companies among earlier-stage companies.
AGAC management intends to aim higher, executing one or more transactions with U.S.-based, "disruptive" businesses that have "under-appreciated assets, unrecognized value or other characteristics that we believe have been overlooked by the marketplace based on our analysis and due diligence review."
On the face of it, it seems that if you know a business that's been wanting to punch at or above its weight, they might be a contender for something like this, all other variables being equal.
Among numerous desired target traits AGAC lists significant presence in large established markets that are "ripe for new entrants to make significant share gains in winner-take-all or winner-take-most environments."
Its SEC filing this week makes clear the company expects "to focus on identifying potential target companies with above-industry-average growth, and a defensible market position with an enterprise value in excess of $750 million [in order that] our management team's operational, strategic or managerial expertise can assist in maximizing value."
Reading the filing, a pro-Tennessee reader cannot miss the fact that there's zero guarantee that the resulting business combination will be centered in Tennessee. But, a clear and compelling opportunity with Tennessee roots could improve the odds the newco will be a keeper.
Sultan Almaadeed
Katie May
Beneficial owners of AGAC in addition to its Williams and Ark Sponsors LLC, include Chairman Sultan Almaadeed, Stephen Smith, Jason Harinstein, Katie May, and CFO Steve Krenzer.
The filing identifies a co-sponsor and advisor, Jonathon Huberman, who is CEO of Software Acquisition Group, also a SPAC.
Both Williams and Krenzer reported trailing obligations with Groupon, at the time of this week's filing. Harinstein has no current affiliation, but had also previously worked in senior roles with both Groupon (and Google), among others.
Chairman Almaadeed remains affiliated with Harrods Estates and with Qatar Investment Authority; while Smith, Harinstein and May respectively reported affiliations with Kayne Anderson Capital Advisors, Flatiron Health, and Stamps.com, among other parties named in the filing.
The company explains that, as soon as it becomes appropriate, it is mainly current founders and team members in Ark Sponsors who will drive prospecting for potential targets in the aforementioned sectors, via personal, industry and professional networks. The company currently has no plans to retain finders or additional advisors.
Active and potentially active advisors and vendors named in the filing include sole book-running manager Jefferies; accounting firm Marcum LLP; attorneys with Winston & Strawn LLP; and, attorneys with Skadden Arps Meagher & Flom LLP, among others.
Prior to Groupon, Williams's experience included weighty sales, marketing, promotion, partnership development and other roles with Amazon, Experian and others.
The CEO, now 46, remains an advisor to Shift One Inc., a tech-enabled logistics and supply chain labor provider; and, he has since last spring been operating from Nashville as founder of The Value Studio LLC. That entity, registered in Tennessee in September 2020, is positioned as advising VC/PE and portfolio companies in a range of strategy, value and performance domains.
Williams has also, according to his LinkedIn, been active since last April as an advisor for the Nashville Entrepreneur Center, and remains active in Park City (Utah) Angels, a group of accredited investors. He studied political science and engineering at the University of Southern California.
The CEO, his wife and their daughter reside in Davidson County.
The lengthening series of SEC filings by AGAC here. Ark Sponsors-AGAC address is 4235 Hillsboro Pike in the Green Hills area of Nashville. VNC
. last edited 21 October 2021 1448 CT US
---