LIFESCIENCE entrepreneurs-in-residence, mentors and other experts are being recruited to provide startup founders additional savvy and connections for their fledgling Tennessee businesses.
Applications for a wide range of such advisory roles are being accepted immediately, said Jim Monsor, director of the new Life Science Tennessee (LSTN) Statewide Mentor Network.
Active or retired Life Sciences professionals and advisors who want to help advance the sector are heartily welcomed, said Monsor.
Would-be Advisors and Entrepreneurs may apply to join the Network via this page.
The initiative resides within LSTN, which has previously reported that Tennessee's Life Science entrepreneurs lack adequate mentoring, workforce, business incubators, capital, commercialization and tech-transfer resources. Plans for the network were announced in 2014.
LifeScience Tennessee Chairman Steve Bares, Ph.D., told VNC that the need for the Network mentoring program had been illuminated by reports from Tennessee companies, entrepreneurs and accelerators that they needed more mentoring resources.
Bares said the Memphis-based Zeroto510 medical-device accelerator has occasionally been among accelerators that have been approached for help by LifeScience entrepreneurs operating outside its devices niche, whom the accelerator's team did not feel capable of adequately supporting. In addition to his LSTN chairmanship, Bares is executive director of Memphis BioWorks Foundation, which owns Zeroto510.
Asked whether the Network might evolve into a full-blown LifeScience accelerator, both Bares and Monsor acknowledged the logic of that notion, but vigorously denied the likelihood of an accelerator resulting from the Network initiative. VNC notes that, in addition to Zeroto510, MemphisBioworks has its own incubator and is helping develop similar programs in the new Memphis EPICenter.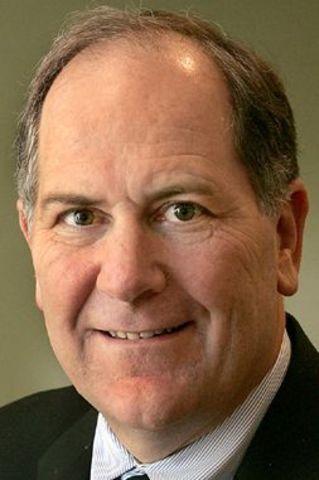 Steve Bares
Bares said in a related press release today that the Network program draws on successful practices employed elsewhere, but which have been adapted to help entrepreneurs face challenges often found in Tennessee. In October 2014, LSTN reported it had 72 member companies, and previous reports indicate the state has about 1,200 for-profit organizations engaged in the Life Sciences sector.
The LSTN Network program is initially supported by a pilot-level grant of up to $50K from LaunchTN. LaunchTN President and CEO Charlie Brock said in today's press release that the LSTN-driven network should help strengthen mentoring, statewide.
The program's Year One objectives include mentoring at least five entrepreneurs, providing them access to educational programs and to members of the pool of EIRs, domain experts and other advisors. Entrepreneurs who have not yet chartered their companies are not excluded from consideration.
Separately, after they have completed their individualized Network tracks, Network graduates may apply along with other entrants from all sources for a slot in the annual LifeScience Tennessee Venture Forum, which is scheduled during the LSTN Annual Conference, Sept. 28-30, 2015, at the Doubletree Hotel, in Downtown Nashville.
In the early going, the Network pool is likely to hold from a dozen to 20 professionals with expertise in business planning, corporate capitalization and finance, intellectual property rights, regulatory issues, assessing market opportunity, product marketing and other factors that determine the fate of startups.
Monsor said he believes the pool of such talent within the state "is larger than most of us think," and that many high-caliber retirees are eager to "give back" to advancement of the field.
The volunteers do reap benefits. An application form on the LSTN website this morning noted that those who are selected to serve as EIRs or domain experts will have opportunities to "plug into a vibrant entrepreneurial community, give back to the industry, have a first look at future investment opportunities, and even position themselves for a possible board seat."
The application form also explained that "EIRs are the lifeblood of the Statewide Mentor Network. EIRs are CEOs or C-level executives with experience raising capital, as well as expertise in technology, life sciences, marketing and finance. EIRs will commit about 3-5 hours per-week to the program, which will last up to six months. They will lead a team of mentors that guide the entrepreneur through all phases of the program, including the Final Panel presentation.
"Domain experts are senior executives with expertise in specific areas such as marketing, finance, or other specialized areas. They will commit about 3-5 hours per-week to participate on mentor teams. They will advise participants and attend panels regarding their domain expertise," according to the website.
In a VNC interview, Monsor emphasized that entrepreneurs should keep in mind that, while the new program will help prepare entrepreneurs to raise capital, the Network, itself, is not a direct source of capital and participation in its programs does not come with "a guarantee" that startups will succeed in raising capital.
Asked about "Success" metrics for the new Network program, Monsor said checkpoints will include having recruited and established the advisory pool; having mentored five companies that leave the program prepared to pitch their businesses to investors; partnering successfully with the regional accelerators; increasing deal flow for potential investors of all classes (Angel, VCs, Family Offices, high net-worth individuals, et al); and, eventually witnessing those companies securing investments and then creating jobs in Tennessee.
Monsor said he aims to see the Network ramp-up rapidly, and is shooting to achieve sustainability for the program, partly by bringing in sponsor support.
He further explained that his immediate workplan calls for further briefing of leaders of Tennessee's nine regional state-sponsored accelerators; identifying the program's first five participating startup ventures; and, recruiting and preparing EIRs and advisors for their roles. Much of that will have been completed by the end of June, he said.
Entrepreneurs accepted to the Network program must set the pace for their individual progress through the Network's stages of education, counseling and training, and are expected to emerge during the final phase of the program prepared to pursue outside capital.
Monsor is putting into practice some lessons he learned during time he spent in 2014 observing the Springboard program for entrepreneurs, which is run by the San Diego-based CONNECT, another massively successful Southern California venture-development resource.
VNC research shows that robust programs similar to Springboard exist in the U.S. and globally, including Indiana's MOMENTUM Mentor Network, created by the Bloomington (Indiana) Life Sciences Partnership, in cooperation with the Bloomington Economic Development Corporation, and other allies. Another example is the Life Sciences Entrepreneur Mentoring Program of the (State of) Washington Biotechnology and Biomedical Association.
In his part-time role as Network director, Monsor will doubtless draw heavily on his experience in Nashville-area startup BioMimetic Therapeutics, where Monsor said he signed-on as "employee number four" in 2002.
BioMimetic sold in 2013 to Wright Medical, in a transaction valued at an initial $190MM, plus additional milestone contingencies. Monsor remains a retained consultant with Wright/BioMimetic. Now 56, he earned his bachelor's in biology at the University of California-Irvine, according to his LinkedIn profile.
Network grantor LaunchTN is the public-private partnership that is tasked by Tennessee Economic & Community Development (ECD) with monitoring and helping fund the state's regional accelerators; administering ECD's INCITE co-investment program; fomenting capital-formation and investment in Tennessee; designing and executing the annual 36|86 Summit (fka Southland) and related Southern pitch tour; conducting The TENN master accelerator promoting the state's entrepreneurial assets and achievements; conducting PR and social-media campaigns; and, among others things, supporting commercialization of technologies.
Administrative coordination of LSTN Mentor Network applications and selection process is to be handled by staff of Hall Strategies, including Partner Abby Trotter, who serves as LSTN's executive director. VNC
---