Update: EDA release Dec. 13, 2021 showed this program was not a finalist in the grant process.-Ed.
A COALITION of Middle Tennessee academic, government and nonprofit allies -- alongside industry partners -- is designing and seeking funding for the launch of Middle Tennessee Lifeworks, a project that could establish the Nashville region as a substantial hub for life-sciences-oriented innovation, development, commercialization and entrepreneurship.
Venture Nashville learned that the coalition applied in October for a grant of roughly $482.2K, in response to an Economic Development Administration (EDA) funding opportunity that was spawned last spring after enactment of the federal government's American Rescue Plan Act of 2021, which provided EDA $3BN in supplemental funding.
Relative to the breadth of the new Coalition's vision for Lifeworks (phase one), the magnitude of its EDA grant request seems modest.
However, the Coalition asserts in its proposal that its Lifeworks initiative is sustainable, pointing to promises of support from Coalition members and a large and apparently still growing roster of allies.
If the group receives the phase one EDA grant it seeks, a funding match required for a phase-two EDA grant could readily be supplied, according to the Coalition's proposal.
The core membership of the Coalition is comprised of academic, local government and other nonprofit organizations.
Beyond that, the Coalition is surrounding itself with a still-increasing number of allies who include executives from tech-centric corporations, venture capital firms, trade associations and others, according to the proposal.
Community interest in the proposal seems well documented in the form of supportive letters from business and civic leaders that accompanied the Coalition's application.
As one local executive put it in his letter encouraging EDA's consideration of the grant request, an EDA grant approval would "provide an important stimulus for expanding the life science and data science industries in the region," and would help "improve health and create quality jobs" in the area. The approved grant would not only attract new sector entrants to Middle Tennessee, but would also "foster greater interdependence among the existing participants...," he added.
The founding members of the Middle Tennessee Coalition included Vanderbilt University (the grant applicant), Meharry Medical College, Vanderbilt University Medical Center, Tennessee State University, Fisk University, the Global Action Platform's University Consortium, Nashville State Community College, Metro Nashville Davidson County (Mayor's office and the economic-development unit within it), Metro Nashville Public Schools, the Greater Nashville Regional Council, Launch Tennessee (Tennessee Technology Development Corp.), Life Science Tennessee, BioTN, Nashville Technology Council, and the Graduate Education for Minorities (GEM) Consortium.
The proposal shows that some VC firms' principals expressed willingness to consider LifeWorks accelerator companies as investment targets. Some of the organizations identified in the proposal are Curex Capital Advisors, Jumpstart Foundry, and Mountain Group Capital.
The Coalition emphasizes that "engaging local venture capital firms to support accelerator [cohort] companies" is a "key" element of the overall plan.
Tech-centric companies listed as likely providers of in-kind or advisory support, and-or who have expressed interest in potentially hiring talent emerging from the initiative thus far include Ambitna, Appello Pharmaceuticals, Asurion, August Bioservices, Envision Tech, Lasting Machine Ventures, Lynch Biologics, Stratasys, and Merge Med.
Other documented interest and encouragement have come from the office of Metro Nashville Mayor Hon. John Cooper (via his ECD Director Courtney Pogue), Nashville Area Chamber of Commerce, Meharry College's ResilienSEED Incubator, New Heights Innovation District (developers of a new Innovation District in Nashville), Cumberland Emerging Technologies, Center for Medical Interoperability, the Tennessee Tech Transfer and Economic Cluster Development Council, VU's The Wond'ry innovation center, as well as VU's School of Engineering and its Owen Graduate School of Management.
Force multiplier: Life Science Tennessee will support the Biomaking initiative and other Coalition programs by "facilitating activities between the Coalition and private sector partners, advocating for the Coalition in state forums, and advising the Coalition on life science industry needs in our region (e.g., resources, talent, technology)."
Abby Trotter
Notably, both Life Science Tennessee and Launch Tennessee are currently led by Abby Trotter, who is a principal in Hall Strategies, in which capacity she also serves as Interim CEO of LaunchTN (while its next CEO is sought) and as Executive Director of both Life Science Tennessee and BioTN. Nonprofit LaunchTN is a virtual subsidiary of Tennessee Department of Economic and Community Development, the commissioner of which, Bob Rolfe, is a member of the Cabinet of Tennessee Gov. Bill Lee.
At the time its proposal was submitted nearly two months ago, the Coalition said that it was continuing to engage with additional economic-development, healthcare delivery, research and civic organizations, with priorities including enlisting groups that are strongly focused on underserved communities, including the Nashville Black Chamber of Commerce and the Urban League's local regional office.
The Coalition's application includes a pledge that it "is dedicated to integrating and prioritizing equity, diversity, and inclusion (EDI) initiatives into each [Lifeworks] project" undertaken by its members and partners.
Among other goals and tactics outlined in the document, there will be heavy emphasis on using the Lifeworks initiative to lift the Nashville region's rank on the basis of per capita research and development (R&D) expenditures.
In 2017, Nashville ranked 86th among the nation's metropolitan statistical areas. The Coalition wants to catapult the Nashville region into the nation's Top 50 MSAs, while simultaneously doubling the number of actual R&D dollars expended in the state.
The Coalition's overall program includes a number of sustained, thought-provoking efforts related to connecting and aligning actors and resources within the MidTN ecosystem, in order to "create new businesses, expand existing companies, and grow the workforce and entrepreneurs in the life and information science and technology sectors."
Here are some of the components of the Lifeworks plan, as proposed less than two months ago: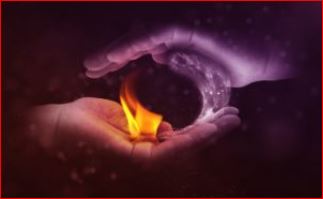 LIFEWORKS Accelerator -- The proposal says, "The Coalition will enhance its infrastructure and capabilities to better prepare, launch, capitalize, harden, and grow life science startups, thereby improving the readiness of such new ventures to attract capital and talent to the region. Further development of the Middle TN entrepreneurial ecosystem will increase the number and quality of life science and other high-tech startups leveraging the innovations developed at our strong research institutions. The Coalition plans to take extra steps to build equity into this component, focusing on wealth creation for those traditionally excluded from this space. The Lifeworks Accelerator is a crucial step in aligning and recruiting entrepreneurial resources needed to overcome the challenges to the growth and diversification of the Middle TN economy. University-related accelerator programs are consistently able to attract seed and early-stage investments to accelerator cohort companies -- from sources of capital both within and outside the region -- [a fact that supports] the notion that an accelerator can lead to peer effects that encourage additional local entrepreneurial spillover activity." Launch Tennessee would support the new accelerator much as it supports its existing network partners and allies."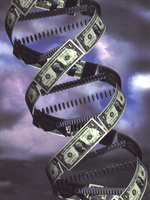 BIOMAKING Facilities -- Under the proposal, "shared wet lab space will provide prototyping and working space for startups in the Lifeworks Accelerator, as well as demonstration and training activities for workforce development projects. Wet lab equipment will focus on transformative areas of life science research. For example, digital fabrication of microfluidic devices by photolithography generally requires specialized training and access to a cleanroom. However, 3D printing enables a costeffective fabrication process that would be suitable for many biomedical applications."
STRATEGIC Differentiation -- The Coalition acknowledges that there are life-sciences and related initiatives elsewhere in America, but argues that their vision for Lifeworks includes a "key differentiator...[given that the LifeWorks effort] will be powered by artificial intelligence and data science capabilities of Coalition Members. With Vanderbilt's breakthroughs in the fight against Covid, numerous private and public stakeholders targeting biotech, and capital markets looking to Nashville as a source of strength in this emerging global sector, this investment will bring a multiplying return across the region."
CYBER/DATA Facilities: The LifeWorks proposal includes creation of "Shared Artificial Intelligence (AI), Data Science, Cybersecurity, & Logistics Facilities."
These Cyber/Data facilities are expected to provide "computational resources required for startups in the Lifeworks accelerator"; and, much as with the aformentioned BioMaking facilities -- the Cyber/Data facilities will feature a "virtual makerspace for technology exchange, validation, and discovery," with priority given to applications that complement life-sciences research and commercialization. For example, there is likely to be available a "HIPAA-compliant, cybersecure, open-source platform that allows companies to integrate existing and emerging biosensors into a data infrastructure for analysis and algorithm development. AI in particular will be a top priority for this project, and is supported by the 2021 Brookings report highlighting Nashville as an up-and-coming tech hub that would be integral in forming a Southeastern AI superregional hub to strategically share AI-enabled workforce, supply chain, and research assets in healthcare and life sciences that leverage respective specializations... For example, Middle TN researchers have developed a computational pipeline that enables rapid translation of model-centric AI from concept to deployment in the areas of medical imaging, algorithm design, and medical science... This creates a community-level ecosystem informed by major players in medical imaging and innovative AI-based model validation of core technologies. Startups will also have access to world-class core facilities and institutes of the Academic Coalition members in addition to the Lifeworks facilities. The Nashville Tech Council will help support the cluster by facilitating activities between the Coalition and private sector partners and advising the Coalition on data science industry needs in our region."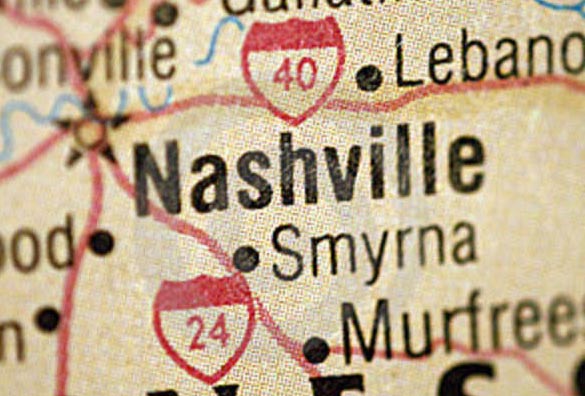 The Coalition asserts in its proporal that while the Lifeworks initiative will have greatest initial impact on Metro/Nashville and 12 surrounding counties, the program-as-flywheel is also likely over time to produce economic benefits that "reverberate across Tennessee's fast-growing population."
The Coalition also outlines projected contributions to both Workforce Development and to Integrated Regional Economic Development Planning. And, it sets forth stratagems for raising this region's wages, employment, and other metrics.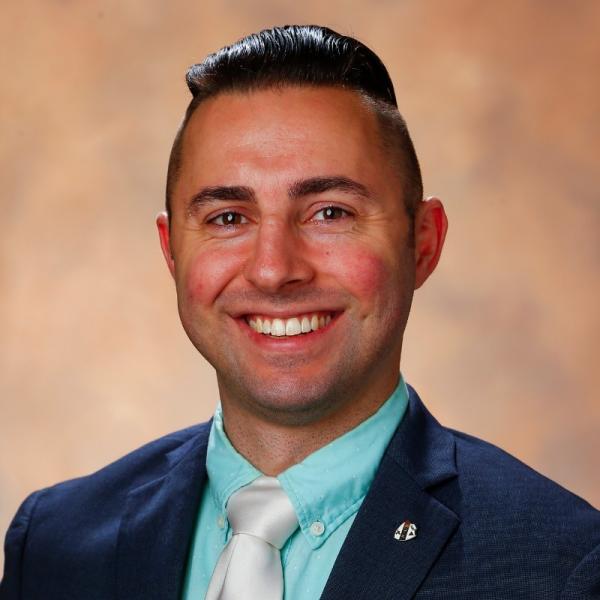 George Wilson
When it submitted its proposal in mid-October, the Coalition said the overall project manager for the LifeWorks program would be New Ventures Officer George Wilson, within the Vanderbilt office of technology transfer and commercialization (CTTC).
The Coalition also said it expects to create a LifeWorks steering committee that would be chaired by a regional economic competitiveness officer (RECO), who at that point had not been appointed.
The proposals also forecast that Daniel Culbreath, VU's assistant vice chancellor for government relations, would be a central point of contact for representatives of institutions outside Coalition ranks.
And, Marcy Singer Gabella PhD, was identified as joining the team as a workforce and education training expert, according to the submitted proposal.
Editor's Notes: The sobering reality is that while the Brookings Institution's 2021 report on The geography of AI, mentioned above in this article, did indeed put the Nashville area in a bucket with nearly 90 other "up and coming" U.S. cities with less-developed AI sectors, that bucket represented the fourth and, if we're interpreting it correctly, lowest tier of the ranked cities. As we read it, the Brookings hierarchy ranges from Tier 1 Superstars (San Francisco Bay Area and Seattle), to Tier 2 Early Adopters (advancing upward), then to the Tier 3 shelf on which reside the most robust federal research and contracting centers -- and, ultimately, to the nearly 90 U.S. cities that, along with Greater Nashville, fell into the "emerging hubs" or "potential early adopter" category. At VNC's request, Brookings provided more granular information about the categories. That data revealed that Chattanooga and Knoxville essentially fall into the same stratum as Nashville and Memphis, although the latter two cities are in a "Very Large" MSA category, with Cha/Knox in the "Large" category.
A large PDF copy of the MidTN Coalition's Lifeworks proposal as-submitted in October 2021, is here.
At least seven additional Build Back Better proposals have been submitted from Tennessee, by groups led by AgLaunch Initiative; Chattanooga Regional Area Council of Governments; East Tennessee Development District; Founders Forge; University of Tennessee; Tennessee River Valley (TRV) Stewardship Council; and, the University of Memphis. Venture Nashville is reviewing all these proposals.
Venture Nashville obtained these proposal via a Federal FOIA request promptly honored by EDA staff. VNC

. last edited 7 December 2021 1529
---