Last updated 9 May 2016 3:38pm - Berneman and New York State-based startup Odd Networks confirmed today its acquisition of Overdog on undisclosed terms. No Overdog employees are unemployed in the wake of the transaction, said Berneman. Overdog techy is to be integrated into the Odd platform and aspects of the business model will survive. -Ed.
OVERDOG, the Nashville startup that enables interactive gamers to compete via Xbox with others in their affinity network, is said by two sources to be on the cusp of a material announcement of some kind.
The company's outright sale is the leading unconfirmed rumor. Given the vagaries of venture development, the reality could yet turn out to be a lesser recapitalization, a strategic partnership, a run-of-the-mill pivot or nothing more than a new logo. And so it goes.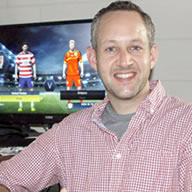 Steve Berneman
Reached this morning by Venture Nashville for comment, CEO Steve Berneman said he is obliged to decline all interviews until after an announcement.
Berneman's comment today was as laconic as the one he provided us in mid-2014, when VNC checked-in and he assured us, "OverDog is still in existence and going strong."
In any event, we're glad vibrations in the OverDog force-field prompted us to catchup with this interactive gaming company -- an unusual breed for this region.
VNC research shows that whereas the OverDog site today is offered in a general way to match gamers based on their shared interests and other points of profile affinity, much earlier in OverDog's history the company sought exclusively to match Pro sports players with Fans.
This morning, Crunchbase said Overdog raised $6.28MM during 2012-2015. In the past six years or more, the company's evolving trajectory has gained attention of notable players.
Filings, media reports and other evidence included references to investment and/or involvement in the company by Mark Pincus (Zynga), Atlas Venture, Chicago Ventures (Stuart Larkins), Pen King (PKJ Ventures, Kain Capital), Allen DeBevois (Third Wave and Machinima, a YouTube-based network), United Talent Agency and Nashville's Mountain Group Capital. (VNC has not verified all this, nor do we know whether participation by those in this group has been sustained or episodic.)
In 2013, OverDog (ProPlayerConnect) received two investments totaling about $425K via the State of Tennessee's U.S. Treasury-funded INCITE matching-investment program, administered for State Economic and Community Development by Launch Tennessee.
Further, in 2010-11, Tennessee Community Ventures, a TNInvestco fund led by Eric Satz, reported its first investment in ProPlayer.
Today, Satz -- an Amherst economics grad, erstwhile DLJ and UBS executive and recently named board member for the Tennessee Valley Authority (TVA) -- is OverDog's executive chairman, according to his LinkedIn.
Satz has not yet responded to a request for comment for this story. Several sources describe him as having hammered-out the company's redirection in 2011-12.
Berneman has served as CEO since 2012, according to his LinkedIn. Berneman once worked for Satz-founded Plumgood Food, a custom-order food delivery service that ceased operations in 2008. Plumgood was largely backed by Solidus.
Jason Kyle
The provenance of OverDog goes back farther than 2012: As VNC previously reported, the predecessor business -- ProPlayerConnect -- was formally chartered in 2010 by Jason Kyle, the NFL veteran.
Kyle had reportedly conceptualized the business in 2007 as a platform for connecting fans and Pro players, with emphasis on helping less famous players earn income after their retirement from the arena.
VNC understands Kyle began raising seed funding in 2008, including awards from the California-based Arizona Bay startup program. Kyle left the by-then-OverDog in 2012, according to a 2014 OverDog SEC filing here.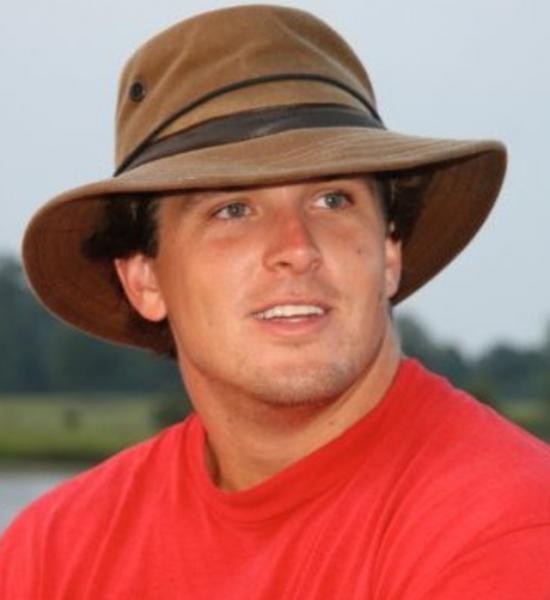 Hillenmeyer
The current company appears to have been formed in 2012 by Satz, Berneman and former Chicago Bears Linebacker and now President Hunter Hillenmeyer of Nashville, and others.
When Satz was asked by VNC in August 2012 about the company's shift in brand and business model, he responded by saying, "Just pivoting into a bigger opportunity."
If the allegedly impending OverDog announcement materializes, perhaps it will illuminate another such inflection point. VNC
. last edited 7:57pm 29 April 2016
---