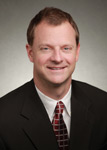 Note: The following release was issued today by The Strategy Group, which represents Ingram Industries, among other clients.-Ed.
John R. Ingram, Chairman of the Board of Directors of The Nashville Entrepreneur Center, said today Stuart McWhorter, Chairman and Co-Founder of Clayton Associates, will be the EC's new President & CEO, effective April 9.
The announcement follows a months-long national search, Mr. Ingram said. He commended the board's Search Committee for its thorough process of understanding the leadership qualities the EC will need in the years ahead.
"This was a national search, and the work of Parker Executive Search in Atlanta generated 64 recommendations of candidates from across the country," Mr. Ingram said. "Our committee identified a short list of seven prospects for interviews and selected Stuart McWhorter for the job."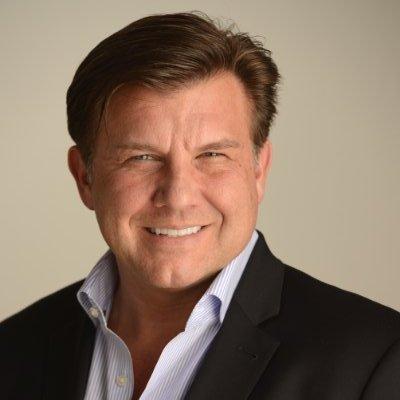 Michael Burcham
EC Founding CEO
"We have searched far and wide to identify the right CEO for the next phase in the EC's growth and service, " Mr. Ingram said. "We knew it was critically important to assess where the EC is in its development - and in light of its stature now as a known and successful organization. It was important first to understand the requirements of this next phase and then to identify and recruit the best possible leader for what the EC needs now. Stuart McWhorter is the right CEO for this dynamic next period."
Mr. McWhorter said today he is "excited to become part of the Nashville Entrepreneur Center family and ecosystem."
"A strong foundation of success has been established, and I look forward to building off of its platform to make this the gold standard locally, regionally and nationally," he said.
Mayor Karl Dean said today the EC has played a central role in Nashville's rise as a recognized center for encouraging new business, and he praised the selection of Mr. McWhorter as the new CEO.
"Nashville's entrepreneurial spirit is easy to see in the many innovative and creative individuals in music, healthcare and other sectors in our city, and the Nashville Entrepreneur Center has established itself and our city as a leading locale for start-ups and their founders," Mayor Dean said.
[The mayor continues] "Stuart McWhorter knows what it takes to lead and develop companies from bright ideas into thriving companies, having done exactly that for several industries in the Middle Tennessee region.
"He has a keen eye for budgets, planning and simply making businesses better at filling niches and serving their customers. I know Stuart, and he is an excellent choice to lead the EC into its next phase of growth and continue our city's momentum as the best place to start a new business."
Mr. Ingram noted that Mr. McWhorter brings a strong background in venture capital, business planning and finance, and collaborative decision-making. He has been Chairman of Clayton Associates, a leading venture capital firm based in Brentwood, Tennessee, and will continue as a member of its board of directors. He said today he is thrilled at the prospects for the EC's service to Nashville and its entrepreneurial spirit in the upcoming period.
In addition to his chairmanship at Clayton Associates, Mr. McWhorter serves on the boards of directors of FirstBank of Tennessee, the Tennessee Business Roundtable, and the Nashville's Agenda Steering Committee.
At the EC, he will succeed Michael Burcham who announced his plans in December to leave the nonprofit for the private sector. He was the EC's founding President and CEO, serving since 2010. Dr. Burcham agreed to remain in his position until his successor was named, and Mr. Ingram said today the transition will formally occur when the organization's Board meets on April 9.
Mr. McWhorter is a graduate of Clemson University and received his masters in health administration from The University of AlabamaBirmingham.
He is married to Leigh Anne Hendrix. They have five children and attend Fellowship Bible Church in Brentwood, Tennessee... [###]
---