Today: Park | Launch | Techcos | Enexor | LPNT | Strumn | RV | Cast21 | PWR | Policy | Hapten | UV | BioR | CNXT | GT | HARB | DDT | Banc | LEGD | FG | GSV | Red | CP | Prop | KIG | CHON | Olura | LBMC | NashBio | TAEBC | BERO | EPB | JSF | LST | SxSW | HealthIT
---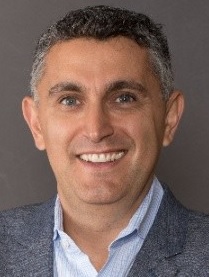 Afshin Yazdian JD
► FINTECH: XpressPark, the Charleston, S.C.-based SaaS platform that uses text messaging and browser app for payments and parking management, has been growing its technology team in Nashville since 2019 and has raised north of $2MM in the three years since it's inception. VNC research shows the startup's Nashville-area Angel investors include fintech veteran Afshin Yazdian JD, whose earlier entrepreneurial roles includes that of EVP and general counsel for iPayment, which sold to Paysafe. He is now CEO of Paysafe U.S. According to LinkedIn, the Nashville portion of the team includes Chief of Business and Technology Jett Black; VP-Engineering Sean Glavin; DevOps Tech Lead Joel Venable; Sr. Software Engineer Michael Kaufman; UI/UX F/E Engineer Aaron Gertler, with other staff in Kentucky, Charleston, Miami and elsewhere. The parent of the XPressPark-branded business is HAH Parking Inc., which was created in 2018 by Vitali brothers CEO Victor and Rocky, COO. The company's SEC filings are here. Our previous note on Hah Parking.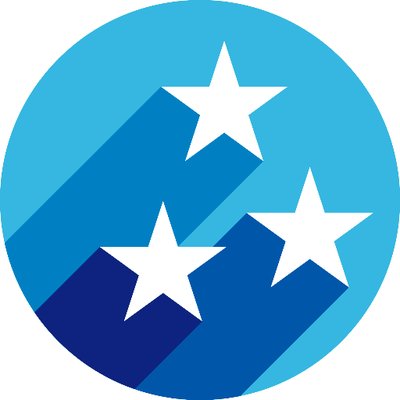 FOR THE RECORD: Launch Tennessee Interim CEO Abby Trotter, responding to an update request from Venture Nashville, today confirmed that former CEO Van Tucker's last day on the LaunchTN payroll was Aug. 4. She also confirmed that Tucker's "separation agreement is still being finalized." See our updated story here. Bruce Doeg JD, the designated chair of LaunchTN's national CEO search committee is finalizing committee members, and will announce and convene them, soon. LaunchTN is aka Tennessee Technology Development Corporation, TTDC.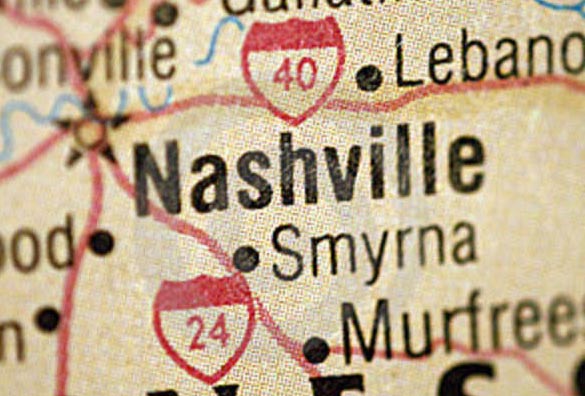 TECHCO's eyeing Nashville: Nashville Technology Council's "Tech Into Nashville" initiative is reaching out to Tech professionals in six major U.S. cities, inviting pro's to move to Nashville. The impetus: NTC says too many Tech jobs in Music City are going unfulfilled. Meanwhile, the Nashville Convention and Visitors Bureau Corporation recently responded to a Venture Nashville query, in which we asked for help identifying MAJOR tech companies that might be planning LARGE conferences RIGHT HERE in Music City, in June-July 2022. The news seems good to us: NCVB VP Bonna Delacruz Johnson told us that the NCVB team had quickly come up with a sample for June-July 2022 that includes LARGE corporate conferences (often for employees, customers and-or partners only) that are currently scheduled in Nashville in the specified two-month period. That group included Agile Alliance, Anthology, Forrester Research, Technolutions, and Workday. Those five events, alone, are projected to draw a combined total of more than 9,000 corporate attendees. Johnson cautioned that the list does not include smaller tech-centric events or events of all sizes that have been booked on a confidential basis. Makes you wonder how many Techies will be among Nashville visitors in 2022. Music City visitors totaled 16.1 Million in 2019.
► BORG WARNER announced investing $10MM for a minority stake in Lee Jestings-led Enexor BioEnergy of Franklin. Release here. Enexor has been celebrated, as reported here. More on Jestings' longer-term efforts here. Related: SVP Robert Grajewski.
► LIFEPOINT Health in Brentwood became a founding partner with NYC-based Cadence Solutions, as Cadence launched with $42MM in funding, led by General Catalyst and Thrive Capital. Release here. Lifepoint also recently agreed to acquire Kindred Healthcare, release here.
► MUSIC TECH: Strumn LLC, a Utah corporation, says Chief Product Officer Shane Sniteman is based in Nashville -- which is handy, since the Strumn platform is for connecting artists and venues. Strumn filed for an $800K raise, underway. Cofounder-CFO Rex Hale made the filing.
► FINTECH: Brentwood-based Relevance Ventures is among investors in Charlotte, N.C. fintech Anduin, which applies AI to work-to-cash processes for accounting firms. Anduin recently announced completing a $14MM Seed raise led by Steve Case's Revolution Ventures. Release here. SEC filing here.
► A MED DEVICE startup that previously tested its Cast21 product line at Regional One in Memphis has filed for a planned $1MM raise, showing $400K in. Founder-CEO: Chicago-based Ashley Moy, who holds a bioengineering degree and participated in Tennessee's ZeroTo510 accelerator. Also on the filing are Jason Troutner, a board member; and, Gary Stevenson, with MB Venture Partners. VNC research suggests other investors in the now-6-year-old startup include or have included Innova Memphis, Bindley Capital Partners, and Illinois Ventures. Previous VNC notes on Cast21 are here.
► BRUCE DOBIE'S PowerPoll startup filed on its targeted $500K raise, showing $250K in, from 8 investors. In addition to Dobie and his former Nashville Scene partner Albie Del Ffavero, Power Poll Chairman Kirk Davis is on the filing. Previous VNC PowerPoll coverage here and on Dobie here.
► POLICY.CO INC., the Nashville company with a policy- and procedures-management platform, seems to have reaped 1.5MM via the raise of then-undisclosed magnitude that VNC reported 18 months ago. See more on the Powered Health-backed company here.
► MB VENTURES portfolio company Hapten Sciences Inc. has filed for a $3MM raise. The biopharma company aims to develop novel, early-stage products. Gary Prosterman, president of Development Services Group, is chairman of the Hapten board. Others aboard the filing are MB's Gary Stevenson and Steve Bandak, the former chief medical officer of BioTie Therapies (acquired by Acorda Therapeutics, Nasdaq:ACOR). Hapten's initial product candidate, in development, is associated with treatment of contact dermatitis. The company's CEO is Ray Hage MBA.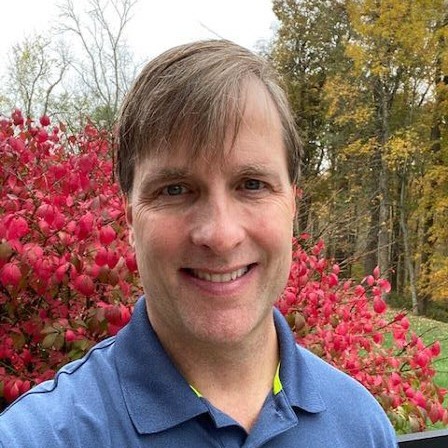 Darren King
► UNBRIDLED VENTURES (UV) is the new dba for Kentucky Select Fund LLC, which was itself formed in Louisville 18 months ago. UV General Parter: Darren King. Kentucky Select Fund is eligible to make qualified investments, with tax-credit advantages for LPs under the Kentucky Investment Fund Act (KIFA). Unbridled Ventures' website points to portfolio companies Levered Learning and xCures. UV's preferences are "information technology (e.g., cloud computing, artificial intelligence, data analytics and business intelligence, SaaS, fintech, edtech, adtech, and enterprise software), healthcare, and digital media," but it does not rule-out still further categories. UV's state filings suggest it receives some services from the Frost Brown Todd law firm.
► STEALTHY CHATTANOOGA-based BioRegenx, led by CEO William Resides and Chairman Robert Long reported progress on a $3MM raise. Initial VNC research suggests this company may be focused on supporting vascular treatments.
► HCIT: PRMC llc, which apparently has executives in both the Nashville and Phoenix areas, is rebranding to careNext. The company uses technology to help consumer-patients who are looking for best-fit providers to overcome "pay to play" ratings distortions. It says it does this by using its "Patient Relationship Intelligence Matrix (PRIM) Score. The certification comes from confirming that no payment has been exchanged at other sites to artificially promote or boost their page position as well as obtaining attested and real-time satisfaction ratings at the point of care via the PRIM Score." Nashville-based Gregg Allen MD is chairman of PRMC/careNext. He is a veteran of locally based Medsolutions/Evicore (eventually part of Cigna). CEO: Ron Morales. COO: Roger Cheek. Chief Growth Officer: Mark Ciamarra. CTO: Kyle Gerstner.
► MEMPHIS-based Gerber Taylor Management is manager for a reported $75MM raise for co-investment vehicle, GP Co-Invest LP, now underway.

► HARBERT Stoneview Co-Investment I LP, Birmingham, raised nearly $40MM. Within the Stoneview strategy, interests include, among many others, opportunities in early-growth equity technology companies.
► DIATECH Diabetes Technologies, the Memphis company that's a former ZeroTo510 presenter, offers infusion set or site failure alerts technology. It recently filed for an apparent fourth round of capital, again of relatively small magnitude. Earlier notes on Diatech Diabetes here.
► GENERAL BANCSHARES, Jasper, Tenn., in its latest filing, looks to raise more than $5MM, reporting $1.3MM in as of Aug. 20, 2021. Notes on Bancshares.
► LEGENDS Financial Holdings, Clarksville, raised $20MM in debt. Legends Bank CEO Thomas Bates is among those associated with the filing.
► BRETT DANAHY, manager of Nashville-based Future Comp LLC, reported $1MM in toward his group's $2.75MM goal. Danahy's TTG The Trust Group page notes that he has a long career in working with "top national/global brands to develop custom corporate partnerships on behalf of prominent sports and entertainment properties." His LinkedIn page shows him as a partner in FutureCorp and refers to his involvement in "the Metaverse."
► KNOXVILLE-based Greater Sum Ventures said it would exit its position in Alpharetta-based Government Brands, which offers government software and integrated payment solutions, upon recap of the firm led by PSG and TPG. Release here.
► RED DOOR Wealth Management, Memphis, which commits to invest the firm's funds alongside the investments of its clients, raised $12.4MM. Both Founder-President Fred Hiatt and CIO John Phillips are alumni of Waddell & Associates.
► UPDATE: GREG DYRA of Nashville, a financial-services exec who is also the founder of the Mid-South Alternative Investment Association (MSAIA) here, is associated with an Aug. 8 filing on a roughly $4.9MM raise for Cross Pollinate Absci IPO, which seems associated with the recent IPO of Absci, a Washington state biotech venture. Update and background here.
► PROPTECH: ALA.-BASED StoreEase Virtual Management (parent StoreEase Development), which offers a proptech platform and services package for the full-automated self-storage real-estate market -- with emphasis on suburban rural markets -- reported raising $2.8MM. The company was founded by Josh Boyd.
► BURGER BOYS, backed by Knox Investment Group LLC, Knoxville, reports on efforts to raise up to $1MM via the MainVest platform. SEC filing. Founder: Jeffrey Bryant.
► CHONEX INC., Alabama, raised nearly $5.8MM in capital to scale its business of recycling nutrients extracted by black soldier fly larvae from chicken manure, create products for use in animal feed, in cosmetics-production and fertilizer and soil enhancers, according to an earlier news story. Team members are listed here.
► OLURA LLC, the Nashville startup that offers beauty and cosmetic skin-treatment technologies and related products, completed a $1MM round. The company's counsel includes attorneys with Riggs Davie. See more on Olura in our earlier report, updated here.
► BRENTWOOD-based LBMC announced that its 11-year-old CyberMaxx LLC cybersecurity firm was recapitalized by Chicago-based Periscope Equity, with CyberMaxx management. Release here. CEO: Jason Riddle. Co-Founder: Thomas Lewis.
RESOURCES
Ekstrom
► NASHVILLE BioSciences, a wholly owned subsidiary of Vanderbilt University Medical Center with a mission focused on harnessing VUMC's genomic and bioinformatics resources for drug and diagnostics discovery and development, announced a collaboration with Verantos, a Palo Alto precision-medicine entrant. Release here. Jon Duane, 62, a senior partner emeritus in McKinsey & Company, is executive chair on the Nashville Biosciences board, and, among other things, is a director of Ironwood Pharmaceuticals. NashBio's robust team, including Founder-COO Leeland Ekstrom PhD, are listed here. VNC has reported on NashBio's emergence here. VUMC's support of NashBio reminds us of some of the prescient hopes and caveats expressed in 2010 by Nashville investor, entrepreneur and former LifeScienceTN President Joe Cook Jr., regarding the mindset and the culture of innovation required to build momentum within and among Nashville entrepreneurial, innovation, investment and commercialization communities. Cook's comments are here.
ADVANCED ENERGY (AE) industries are thriving in Tennessee, employing nearly 394,000 Tennesseans in more than 20,300 businesses that contribute almost $46BN to the state's GDP, according to this release from the TAEBC trade group. TAEBC breaks-down its data by metro areas, and notes that all 95 TN counties benefit from AE operations here. Research for the 2021 Tennessee Advanced Energy Economic Impact Report was conducted by the Howard Baker Jr. Center for Public Policy at UT. UT and Tennessee Valley Authority (TVA) helped sponsor the report. Other TAEBC-related coverage here.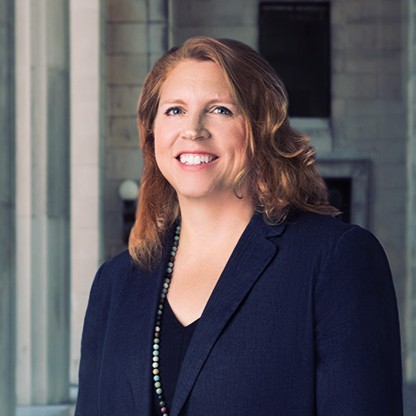 Wisty Pender
► STARTUP RESOURCES: The State's Business Enterprise Resource Office (BERO) [Corrected 24 Aug.] does not, as we originally stated, have a "new" site, but BERO is continually modifying content on Tennessee Smart Start, which was announced in 2017. BERO's main site says the department's aims encompass economic inclusion. The nearly 44-year-old BERO organization is led by Wisty Pender, who tells us the site had nearly 250K page-views in FY2021. BERO operates within the TN Department of Economic and Community Development. Its mission is to serve as "a voice for and advocate of economic inclusion for disadvantaged businesses (DBE); analyzes, disseminates and promotes best practices and access to capital to service providers; and reports on the status of DBEs statewide." The business model (via CoStarters) Canvas integrated with the site is available to all comers to use at varying depths, and their model input can be continually changed, as warranted. Pender also provided a PDF version of the checklist and canvas on the BERO website under "PDF Resources" here.
► FUTURE SPINOUT? EPB (the Electric Power Board), Chattanooga, has been making waves for years, via innovation and expanding footprint. Now, rather than simply responding to over-the-transom requests for help from other system operators, the utility just might be preparing to stand-up its EPB Broadband Solutions business, as a sub. Chattanooga.com freelancer Gail Perry seems to be on the story alone, right here.
► HEALTHTECHIE looking to compete for a place in the next batch of Jumpstart Foundry portfolio companies? LIVE Q&A with Managing Director Eller Mallchok, Sept. 9, 4pm CT, register here.
► BIOMED-LIFESCI-AGTECH startups may apply now through Oct. 1, 2021, to present their businesses during the Nov. 9, 2021, Venture Forum, to be held during Life Science Tennessee's annual LSTCON event, in Nashville. AgTech, Med Devices, Diagnostics & Tools, Therapeutics (Pharma, Biotech), and related segments are eligible for consideration. Application form here.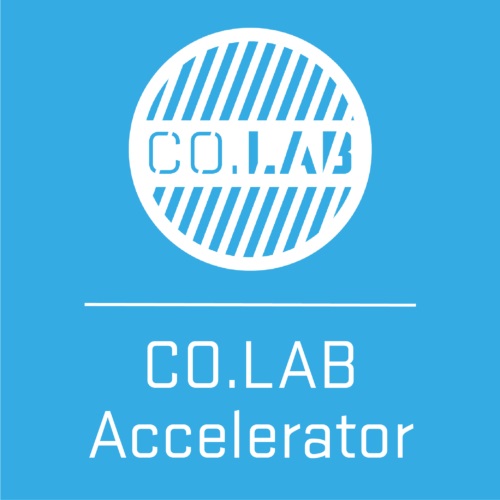 DEADLINE: FREE EARLY-Bird registration for SXSW in Austin for up to 5 selected Chattanooga-area startups via Co.Lab's $100 ticket payment for selected firms' Early-Bird registrations. Application required by Co.Lab by midnight Aug. 30. Also, if a Chattanooga-area firm is selected for the SXSW Pitch, scheduled for March 12-13, 2022, Co.Lab will provide the firm chosen to pitch a $500 stipend to help defray travel expenses. SXSW Pitch categories include companies in AI-Robotics-Voice; Enterprise & Smart Data; Entertainment-Gaming-Content; Extended-Reality, Immersive Tech; Future of Work; Health, Wearables, Well-being; World Technologies; SmartCities-Transportation-Logistics; and, Social & Culture. More details in the application form here. Other CoLab coverage here.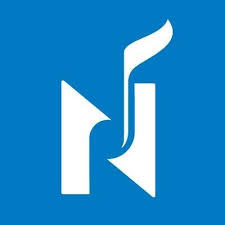 ► POSTSCRIPT: HEALTH IT: Since VNC reported on this in 2016, it's been five years since Brookings Institution, partnering with the Nashville Area Chamber of Commerce, produced its study titled From health care capital to innovation hub: Positioning Nashville as a leader in health IT, which included a slate of recommended actions Nashville could take to become a healthIT hub. Those findings were generally well received. A year later, after what was apparently an intensive study effort, a small working group with representatives of Nashville Technology Council, Nashville Health Care Council (NHCC), and Vanderbilt University said they would launch a "Person First Alliance" to take the effort forward, as reported here in 2017. The Chamber, per se, had no direct follow-on role in this context, although Chamber CEO Ralph Schulz was initially prepared to mount a multi-year effort to make Nashville a true HealthIT hub. Asked whether or not the Nashville Chamber had any residual interest in followup on the Brookings report, Chamber VP Karl Houston MBA recently told VNC, "In 2017, the ad hoc committee concluded that the Chamber's role in this effort would be to focus on what we are uniquely positioned to do - business recruitment and expansion. Health tech companies remain one of our primary targets, and recent announcements such as Revance Therapeutics Inc. [biotech, aesthetics fintech] and August Bioservices [pharma discovery, development, manufacturing] underscore our region's continued strength in attracting and growing companies in this sector. In addition, since the Brookings report was published, we have undertaken a year-long process to create the region's next five-year economic development strategy, Partnership 2030, which launched in July of this year. Many of the P2030 strategies build upon previous efforts to enhance health tech infrastructure and investment in Middle Tennessee." Meanwhile 1: Targets: Federal ONCHIT definition of HealthIT here. Meanwhile 2: Competition: Loopback Analytics of Dallas expanded its "export" business by locking-in a partnership in Cookeville, Tenn., on specialty pharma initiatives. Release here.
► See previous editions of Venture Notes here ... and all stories in reverse-chron order here. VNC
.last edited 1030 30 October 2021
---