TODAY: Freedman | UTXO | Shooters | Heritage | Acquire | BFox | FINTOP | Sphere | Ditto | OZ1 | OZ2 | TNacity | CAD1 | CAD2 | Dough | IDB | iBank | Harbert | Peaker | Malone | eGate | Ox | IMAC | Resources
---
Joe Freedman
DRONES: Nashville entrepreneur and investor Joe Freedman, founder-owner with Adam Small in what was probably the first modern tech incubator in Nashville -- eConception (b.1999) -- is now aboard a shelf-registered S-1 filing for Red Cat Holdings Inc., domeciled in Puerto Rico. If it goes live on Nasdaq, it'd be RCAT, with a mission to design, make, market and sell drone-related products, services and technologies, with emphasis on drones piloted with wearable headsup displays. Its proceeds from the raise would go largely to support its recent acquisitions, including Fat Shark, Skypersonic (for acquisition of which it has signed a definitive agreement), DroneBox (its software product that needs working capital), and Rotor Riot (e-comm platform). As noted in the filing, Freedman's earlier entrepreneurship focused on legal recruitment, technology and hospitality sectors, several of which have been acquired by NYSE listed, private equity and privately held companies. Four such companies were listed on the Inc. 500/5000, 14 times, with one being listed in the top 100, according to the filing. The underwriter for the proposed offering is ThinkEquity, a division of Fordham Financial Management Inc., according to its recent filing. Earlier VNC coveage related to Joe Freedman here.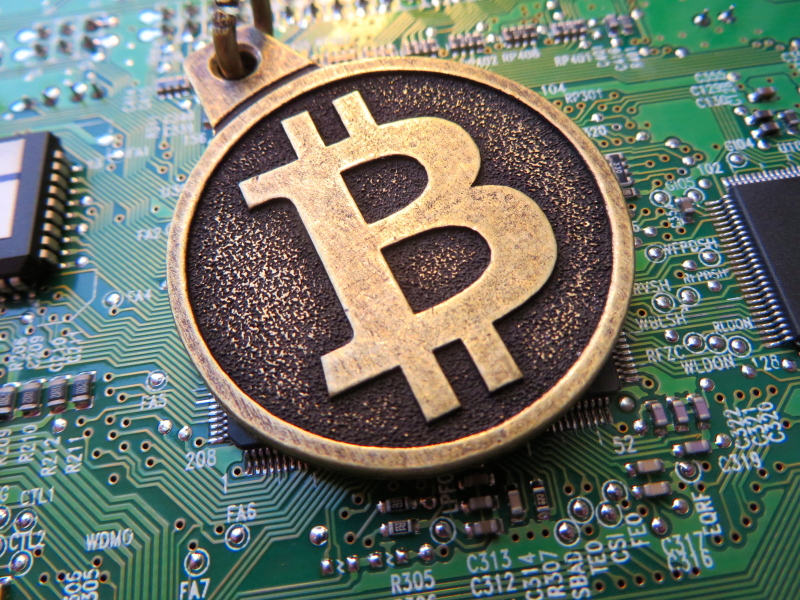 UTXO Management Group, founded in Nashville in 2019, reported a further raise toward its $30MM target for a hedge fund for digital assets. UTXO was created by Bitcoin/Distributed Ledger entrepreneurs Coyn Mateer, Tyler Evans and David Bailey. Bailey and Evans are also founders-owners of Bitcoin. Update on UTXO filing here. Related VNC coverage here.
Dustin Salomon
► FIREARMS training tech: Dustin Salomon, the 43-year-old founder-CEO of Building Shooters Technology LLC in Silver Point, near Cookeville, made an initial filing on what VNC research suggests could prove to be a $1MM+ A-round. His pre-revenue training-systems technology startup supports efforts to improve safety and tactical performance among such groups as law-enforcement, military, and security personnel, as well as for lawful concealed-carry users. The company's team includes U.S. Naval Academy, former U.S. Navy active duty, and veteran FBI members. The 4-year-old firm's advisors include attorneys with Riggs Davie and with Winton Law. According to his LinkedIn, Salomon's published works include Building Shooters: Applying Neuroscience Research to Tactical Training System Design and Training Delivery; and, Mentoring Shooters: The Gun Owner's Guide to Building a Firearms Culture of Safety and Personal Responsibility.
► HERITAGE Group got a taste of Providence, R.I.-based Upward Health, with investors Noro-Moseley Partners, the Blue Venture Fund and Windham Ventures among other investors. Partnering with health plans, the company says it "is a risk-bearing medical group delivering 24/7 in-home care that integrates physical and behavioral health with interventions that address challenges impacting health, such as food, housing, transportation and social isolation." CEO: Glenn Moller. Release here. Earlier SEC filings by Upward here. Previous VNC Heritage Group coverage here.
► FINTECH: Acquire Invest Inc. in Nashville, led by President-CEO Brian Harstine has set out to raise $6.5MM ($300K in) for what, judging with a glance at Harstine's LinkedIn, looks like a vehicle for tech and market development via partnerships and other tactics, by a fellow who's been producer for media assets.
Brian Fox
► FINTECH: BRIAN FOX, the founder who famously exited Nashville- and London-based Confirmation.com with generational wealth and now leads the business-cum-Thomson Reuters unit, was recognized as not only a champion for Nashville, but "an ambassador for London" during a recent online panel discussion presented by the UK Department for International Trade, London & Partners, Nashville Area Chamber of Commerce and Greater Nashville Technology Council. Though the presenters all but avoided the B-word (Brexit), it was very interesting to hear trans-Atlantic views on current and potential synergies between folks living alongside the Cumberland and the Thames. A well produced video replay here.
► FINTECH: Nashville's FINTOP Capital led a $5MM Series A for Sarasota-based InsurePay, a workers' compensation administration and insurance premium billing platform for insurance providers. FINTOP's Joe Maxwell and Rick Holton will join the board. CEO: Adam Beck. Release here. Other FINTOP coverage here.
► FINTECH: From Nashville, payments- and security-focused Sphere Executive Chairman Andrew Reuff and CEO Steve Rizzuto issued an update on their integration of recently acquired Oak Brook, Ill.-based Health iPASS, a transaction completed in December. Previous VNC coverage of Sphere consolidation plans here.
Co-Founder Lee Parsons
► FINTECH: Ditto Music, the Liverpool- and London-based music distribution and record label service that had a substantial Nashville presence during its startup days, is launching a decentralized finance (DeFi) platform branded Opulous, for which at least $1.5MM [ Updated 17 June 2021: MBW said raise totals $6.5MM ] has been raised from Borderless Capital, TrustVerse, Somesing, BASIC, and Kosmos Capital, with Elastos confirmed as one of the first staking partners, according to a Feb. 1 report by MusicWeek (London). Related press release here. The platform facilitates musicians obtaining low-interest loans, using future loans as collateral. Opulous is in development by Ditto and RandLabs, and is being built on Algorand's public blockchain (proof-of-stake). NYC-based Jeff Ward is Opulous CTO. Responding to a VNC query, Ditto CEO Lee Parsons, 40, deferred comment for the time-being. In 2018, The Times listed Ditto as the 55th fastest-growing UK company. It now has more than 250K users. In February, Ditto announced its Industry Access initiative to improve participation in the Music industry by working-class and minority entrepreneurs. Various non-Ditto sources online indicate the company has more than 130 employees, and did a $2.5MM Seed round just over a year ago. Another report said Ditto paid-out roughly $100MM in royalties in 2019. Previous Venture Nashville coverage of Ditto here.
Derrick Morgan
► OP-ZONE: Former NFL Tennessee Titans Linebacker Derrick Morgan is still in the game, leveraging the federal Opportunity Zone program to produce economic and entrepreneurial gains for underserved entrepreneurs, as well as returns for investors. Related OZ coverage here. In line with this, he recently became a member of the advisory board of RevOZ Capital's social impact initiative, announced here.
► HILLSTONE Opportunity Zone Fund I in Chattanooga said it is raising $10MM, with $1.8MM in.
► TNacity Blue Ocean Healthcare, Memphis, raised $600K in debt/options. The company -- also known by its product brand, MiCare Path -- offers support of musculoskeletal patient treatment onboarding, engagement, remote monitoring, etc. Its team includes Brian Childress, Scott Laster and Corey Patrick, both of Memphis and both with prior Smith & Nephew experience.
► NASHVILLE's Caduceus Capital, the early-stage healthcare VC, recently launched a Health System Innovation Council (HSIC) to enable health systems to invest in companies with technologies that can transform aspects of healthcare delivery, payments and related functions. While the HSIC seems replicable in other regions, Caduceus' initial allies are South Florida-oriented Florida Community Health Network and Memorial Foundation. Other Caduceus coverage.
► CADUCEUS Capital Partners also co-led a $6MM Seed round for Portland-based startup Reperio Health, which offers a solution for in-home health screening. The round also included Rogue Ventures Partners, G Ventures, Liquid 2 Ventures, and tech-Angel Travis Rush.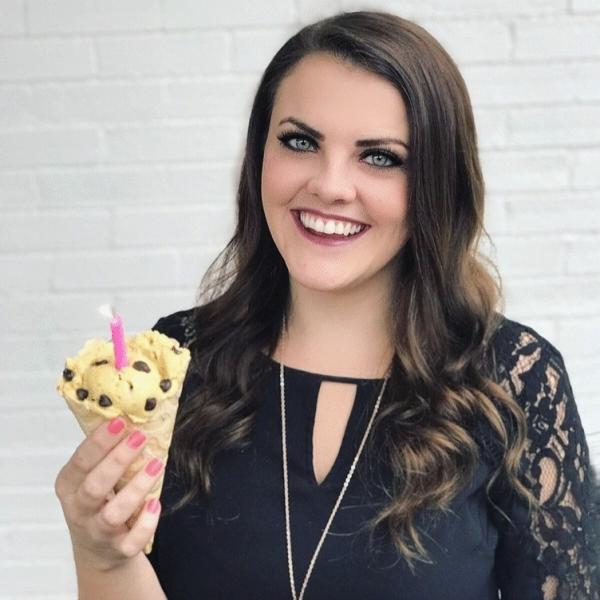 Megan Feeman
► IN THE DOUGH: What's a big contrast from tracking music licenses, and maybe as much fun as interning at Big Machine Label Group? Judging by her prior career, Nashville's Megan Feeman apparently believes the answer is launching her No Baked Cookie Dough dessert startup. The award-winning Belmont University grad aims to raise as much as $1MM via StartEngine, where she reports having raised $236K thus far and having booked $1.7MM in sales in the past year.
► NASHVILLE: IDBiologics capital raise reaches $4.3MM, previous reporting updated here.
► AVONDALE Partners, the i-bankers and financial advisors based in Nashville's Burton Hills, have allied with Sausalito-based Tim Kelly for an equity hedge fund, Conquest I LP, with Avondale Conquest LLC as general partner. Nashville-based Avondale principals Pat Shepherd and Phil Krebs are on the filing here.
► BHAM-based Harbert Management Corp.-affiliated General Partners HIF VI GP LLC is associated with the ongoing $700MM Harbert Infrastructure Fund VI raise, with the latest filing showing $172MM in from 27 investors. HMC maintains a Nashville presence.
► POWER pricing: SaaS entrant Virtual Peaker Inc. (Louisville) raised another $1.5MM to advance its solution for control and scheduling of residential electricity demand, with real-time optimization in response to dynamic pricing tariffs, and related features. Founder-CEO: William Burke.
Glenn Malone
► CRE: SENATE Hospitality Group LLC, based in Nashville, filed in February for a $2.5MM raise for use in supporting lodging and convention projects, showing nearly $1.8MM in, from 21 investors. Glenn Malone leads issuer Senate Hotel VCF LP. Malone is a former CFO and SVP Operations for Gaylord Entertainment, and is an owner of The Westin Memphis (Marriott), according to his Linkedin.
► eGATEWAY Capital in Covington, Ky., near Cincinnati, raised nearly $4.6MM for what VNC research suggests could be an M&A-weighted program. Principals: Chad Summe, Mark Sancrant.
► IF YOU MIX an E-Commerce fulfillment and supply chain theme with names like Amazon and Google, and toss-in Walmart hometown Bentonville, you not only create buzz, you get Ox (fka Oculogx), led by Founder-CEO Charu Thomas, who just recruited $3.5MM.
► Following Jeff Ervin's journey with IMAC Regeneration? The joint and soft-tissue therapy clinics consolidator is raising more capital to paydown debt and further extend its network of centers: Latest IMAC filings here | previous VNC notes here | Ervin's LinkedIn here. The company has a market cap of about $22MM. Chart shows shares still trading well above the bottom in 2QCY2020. Updated 29 March 2021: IMAC closed its latest share offering with about $16MM net proceeds. On March 25, 2021, Ervin told VNC the company does not provide guidance regarding prospective organic and inorganic growth. He said, in part, "We believe this round of capital is enough to make the business sustainable without requirements for additional capital needs... Additional capital would be considered on a case by case basis, determined by the execution of our model and market valuations." IMAC is the company's acronym for Innovative Medical Advancements and Care. Kingswood Capital Markets (Benchmark Investments Inc.) was sole bookrunning manager for offering that went effective March 23.- Ed.
RESOURCES

► EPIcenter, the nonprofit hub for the Memphis entrepreneurial ecosystem, is moving to quarters at Peabody Place downtown, and modifying its operations. Read more here. Website here.
► TN entrepreneurial industry Mentor Networks: LifeSciences | Automotive-Mobility | Energy | AgTech
Shayn Fernandez
► FIRST-time startup raising capital? 'Might want to scan these resources related to regulation of use of "Finders" to connect with potential investors. Shayn Fernandez of Rockridge Law in Nashville provides comments here. Boston attorney Stephen Harris published comments here. Spencer Feldman published his summary on a Harvard Law School forum. As indication of how long this Finders discussion has been underway, this comment from an SEC advisory committee, in 2017, with sources back to 2005.
► ICYMI: PROJECT Healthcare Showcase at Nashville Entrepreneur Center, March 18, 2021 -- here's the replay on Youtube. Previous VNC coverage here.
► MARCH 23 - Southeast Capital Call by LaunchTN, 1000-1200 CDT, details here.
► APRIL 15 - The 12th Annual Awards program of the Greater Nashville Technology Council, info here. The Finalists are here. VNC's earlier story on the calibre of Judges involved in the 10th Awards here.
► AUGUST 17 - TENNESSEE StartupTN Demo Day, nonstop startup demos and ancillary activities, 0900-1500 Eastern Daylight Time, details and registration here.
► FORBES and Statistica collaborated to name 500 companies to its list of America's Best Startup Employers (with 50+ employees) and found 2 in Chattanooga (Bellhop, FreightWaves) and 4 in Nashville (Built Technologies, Claris Health, Technology Advice, and Tithe.ly). The researchers started with a universe of 2,500 U.S. businesses created between 2011-18 and which had been true startups, not spinouts. Key metrics: employer reputation, employee satisfaction, growth. Searchable list here. Story here.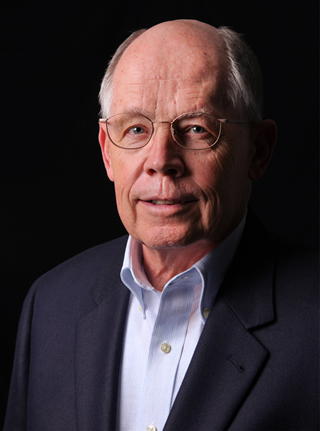 Tom Ballard
► KNOXVILLE - 490 BioTech, Eonix LLC, and Ascend Manufacturing were 1-2-3 winners in PYA's Tom Ballard Innovation Award Competition, which is named for Tom Ballard, the peripatetic serial UT-ORNL retiree and PYA chief alliance officer (CAO) and TekNovation.biz publisher. Read more about the winners and their tiered prizes in the release here. We're not sure Ballard was actually present for the awards, because he's often elsewhere nowadays, working down his Bucket List.
► Why Warren Buffett's February 2021 letter to shareholders praises Knoxville-based Clayton Homes and Pilot Travel Centers. Letter here PDF.
► ICYMI: Knoxville Entrepreneurship Ecosystem Assessment by Techstars, January 2021, PDF here.
► MEMPHIS-based CodeCrew, which enables novice adults to become entry-level software programmers, recently received its largest grant to date, $300K, from Niantic Labs, the SF-based creators of Pokemon Go.
For all previous Venture Notes compilation editions click here! For long form stories, click here. Thanks! VNC
. last edited 0723 17 June 2021
---