PredictGov | Clayton Associates | REDCap Cloud raise ahead | Angel Tax Credits | Project Health | The TENN | More..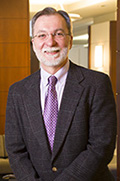 J.B. Ruhl
LAWTECH: Startup PredictGov.com has its roots in an algorithm from the mind of Vanderbilt University School of Engineering Ph.D. Candidate John Nay, 27, who is academically focused on computational decision science. At the moment, Predictgov allows use of its interactive predictive analytics to produce the scored likelihood of passage of any of thousands of congressional bills currently working their way through the legislative process. That database includes bills and related data from 15 U.S. Congresses. A similar database -- typically with 8 years of legislative data -- has been created for Tennessee and four other states, though those are not yet generally accessible. Nay has teamed with two veterans of law and academe to translate his intellectual property into a platform with predictive power, as well as features and functions the company is not yet prepared to divulge. To stand-up this business, Nay has teamed with co-founders Prof. Oliver Goodenough, J.D., of Vermont Law School, where he directs the Center for Legal Innovation; and, with Prof. J.D. Ruhl, J.D., Ph.D., who directs the Vanderbilt University Program on Law and Innovation. Ruhl, who was a partner with Fulbright & Jaworski prior to academe, confirmed for Venture Nashville that the cofounders have recently begun setting to paper a formal presentation for potential investors, and have had conversations with Angels. This story will be updated, as warranted. Related: IBM Watson-backed ROSS Intelligence Law/AI program is October 10. Details here.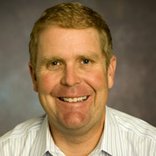 Joe Maxwell
Headsup: Tomorrow morning, Sept. 30, conference organizers will announce additional seating for Distributed:Nashville panel discussions Oct. 4 at the Nashville Entrepreneur Center on Venture Capital & Blockchain (panel including Joe Maxwell of Cultivation Capital and others) and on Nashville's HealthTech opportunities, in the wake of the Brookings report (Panel including Brian Moyer of Nashville Technology Council and Tommy Lewis of Change Healthcare, among others.) Venture Nashville will send the update in behalf of sponsor BTC. [Meanwhile, registration remains open for the separate Distributed: Health conference Oct. 3rd at The Schermerhorn; and, for the October 4th Distributed: Music program.]
► APPLICATION DEADLINE is tomorrow, Sept. 30, 2016, for The TENN Master Accelerator. Eligible companies have basically participated in any Accelerator in the State of Tennessee. It seems virtually all companies that have participated in this program give it good reviews. Details are here.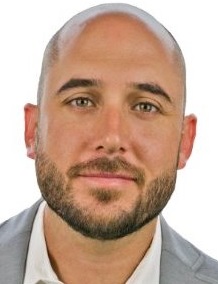 Dov Hirsch
THE DEADLINE for Project Healthcare at Nashville Entrepreneur Center for Project Healthcare applications is tomorrow, Sept. 30 at 11:59 p.m. Maybe these bits will tip the scales for you: First, in addition to a major advisory board chaired by serial entrepreneur Michael Burcham, and platoons of much-in-demand mentors, the accelerator program is backed by title sponsor HCA. Also, DOV HIRSCH, the engaging 30-something entrepreneur and advisor recently named Entrepreneur in Residence for the Project Healthcare Initiative at the Nashville Entrepreneur Center, says he loves helping transform, grow, mature and otherwise advance startups and growth companies, and likes bringing perspective from both healthcare and other industry perspectives. He began his EIR tour Sept. 12, signing-board for the cohort season ending in May 2017. He retains his Mission to Margin LLC startup consultancy. He, his wife and their two children reside in Davidson County. Hirsch earned bachelor's degrees in both International (Middle East concentration) and Economics. His LinkedIn is here.
► NASHVILLE's Rolling Hills Ventures and Resolute Venture Partners, both affiliates of Clayton Associates, joined in a $3MM raise for ShiftWizard, a North Carolina-based healthcare workforce management SaaS offering, the parties announced today. The CA affiliates are led by Richard Bovender and Jay Zeidman, respectively.
► REMAINING TN Angel Tax Credit Road Shows are being held by Launch Tennessee in Chattanooga (Oct. 3, Waterhouse), Jackson (Oct. 11, TheCo.), Memphis (Oct. 12, CoWork Memphis), Nashville (Nov. 7, Morton's).
► ADVANCED ENERGY STARTUP needs a mentor? Entrepreneurs and would-be mentors might try the folks at Tennessee Advanced Energy Business Council (TAEBC), details here.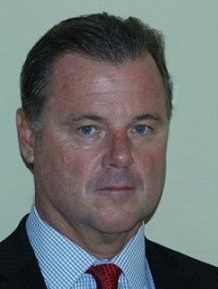 Scott Climes
Chairman/CEO Scott Climes leads nPhase, which offers its commercial REDCap Cloud SaaS version of precursor REDCap on-premise technology it licensed from Vanderbilt University. nPhase is based in Encinitas, Calif., and is likely to mount a Series B capraise in 1H2017. nPhase's offerings are used for electronic capture and management of data flowing from research that is typically far upstream from clinical trials. Thanks in part to the wide footprint and recognition earned by VU's original noncommercial REDCap offering among major nonprofit research institutions, nPhase was able to obtain rapid validation of its REDCap Cloud offering, as required by FDA (21CFR part 11) prior to use of REDCap Cloud in industrial and government clin-trials settings. nPhase has about 20 FTEs and could grow to a "trip-digit" workforce, said Climes. Of roughly 70 entrants in the space globally, Climes said the two or three largest providers focus on the top 25 prospective customers worldwide, rather than on smaller enterprises. nPhase has completed a roughly $1.9MM Series A, as previously reported, and it has caught the eye of both strategics and potential investors, said Climes, 52. nPhase is advised by Greenberg Traurig attorney Daniel Donahue and has identified advisors for its future entries into crossborder markets. An outside nPhase advisory board is soon likely to be formed. Vanderbilt, itself, continues to offer the original REDCap application to nonprofit institutions and maintains a consortium and supportive community for that purpose. The original REDCap has been adopted by 2,042 institutions in a total 107 nations, with mor ethan 408,000 users. VNC research indicates sector competitors include Oracle, Medidata (NY, London, Tokyo) and Medrio (San Francisco).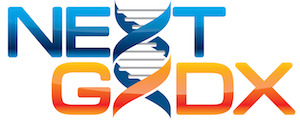 Founder Harris
Chief Innovatn Ofcr.
NEXTGXDX, which provides a marketplace for physicians' sorting, selecting and ordering of genetic tests, has reported a $1.5MM raise toward a $2.5MM goal. Crunchbase says the company, founded by Mark Harris and now led by CEO Rob Metcalf, previously raised $9.15MM from local Angels -- including Jim Kever (Voyent), Phil Hertik, Curt Thorne and George Lazenby. Through six rounds, NextGxDx has attracted Jumpstart Foundry, Nashville Capital Network and others. Earlier coverage here. AngelList has dozens of genetic-testing startups, but in that list NextGxDx seemed unique, when reviewed today. Among other resources in the field, The National Center for Biotechnology Information (NCBI) maintains the Genetic Testing Registry; Bio-Reference Laboratories supports GeneTest.org; and, authors at The University of Washington produce GeneReviews, maintained on the NCBI site.
Wm. Painter
BAKER DONELSON named Jackson, Miss.-based attorney William Painter its chief innovation officer. Among numerous functions, he's to lead LegalShift, the firm's nontraditional services sub. He earlier led development of the firm's LegalManagement project-management technology. He's an Ole Miss JD, Vanderbilt University undergrad.
► NEW ZEALAND-based Volpara Health Technologies (imaging for cancer detection) filed in the U.S. for a $2MM capital raise, with Franklin, Tenn. resident and Volpara Chief Commercial Officer Mark Koeniguer named in association with the filing. VNC
. last edited 4:56pm
---