Today: XMi, Limestone, TriStar, Chattanooga Renaissance Fund, Sponsorpitch
TNINVESTCO's Limestone Fund and XMi High Growth Development Fund have each invested $550K in Industrial Ceramic Solutions, founded 14 years ago by Dick Nixdorf and based in Oak Ridge. An SEC filing indicates ICS is running a roughly $2MM raise. Corrected: Named in an SEC filing as associated with ICS and its raise were Ft. Worth-based Penrose Group partners Joseph Penshorn and William Rosenthal. Edward Gregor, a consultant in Charlotte, N.C., is also associated with the raise. His firm counts ICS as a client. In addition to producing materials for use in filtering carbon soot particles from diesel exhaust, the Gregor firm's website notes that ICS intends to license its patented technologies for applications related to "power generation, beer and wine processing and other applications where a high-flow, in-situ cleanable filter for organic particulate removal is advantageous." Food processing is among highlighted applications on the company's site and several investors apparently have expertise in that category. Limestone parent-sponsor, Mountain Group Capital, is already in the filtration sector, with portfolio company Quality Filtration. Nixdorf is a former Oak Ridge National Laboratory researcher and earned his bachelor's in material sciences at Vanderbilt University.
Greg Tarquinio
TRISTAR TECHNOLOGY FUND (TNInvestco), an affiliate of TriStar Technology Ventures, purchased a $225K convertible note from Greg Tarquinio's startup, MedCenterDisplay, which provides digital information and entertainment displays for installation patient waiting areas. Tarquinio is a former administration offical within the Vanderbilt University Medical Center. He's shown as an adjunct professor of healthcare management at Owen Graduate School of Management. TriStar was formed by three former Vanderbilt executives, including Vice Chancellor Emeritus Harry Jacobson, M.D. Tarquinio earned his MBA at Notre Dame (1988) and a Ph.D. at Iowa (2001), according to Vanderbilt information online. He completed his undergrad at Belmont Abbey in 1985. A MedCenterDisplay (formerly AMS) was registered with the State in 2007.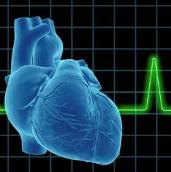 INVESTORS have committed nearly $3 million for Atlanta Catheter Therapies (ACT), which is relocating to Chattanooga's Main Street, David Belitz confirmed this weekend for VNC. Funding will support further development of ACT's lead product, an occlusion perfusion catheter. Belitz is a member of the investment team of co-investor Chattanooga Renaissance Fund, which participated in the transaction. Co-investors include members of the Act I Investments Angel group, the Mclellan Foundation and its family affiliates, and Chattanooga's Medical Device Development Group (MDDG, Gainesville, Ga.), which has also supported Chattanooga-based Glenveigh Medical (OB-GYN devices). ACT also qualified for and received a non-recourse loan from Chattanooga's InnovateHere and received support from the Chattanooga Neighborhood Enterprise (CNE). Recruiting ACT was a team effort, said Belitz, who explained that in addition to the aforementioned groups, the opportunity was supported by CoLab and by other executives with ties to the Lamp Post incubator, Blank Slate Ventures, the area Chamber of Commerce and others. Creating a cluster for development of medical-devices businesses in Chattanooga is a key objective of the de facto alliance, which is soon likely to announce designation of a hub for coordination and support of its efforts and for mentoring and educating entrepreneurs. Related SEC filing here. Further details were reported by Chattanoogan.com.
Kris Mathis
SPONSORPITCH founder Kris Mathis, a 2005 grad of the Owen Graduate School of Management, says he'll almost certainly raise the $500K he's looking for within New York City, where he landed not long after getting his MBA. The half-mil should get the firm to breakeven. Eventually, the 3-years-in-the-works venture could become a global gateway, he said. Sponsorpitch relies partly on social content creation to provides sponsorship buyers and sellers intelligence about targeting influentials, competitive sponsorship data and other data. There's a strong professional networking ingredient, also. Mathis, 33, says the venture has been bootstrapped the past three years, weathering the Recession and pivoting from its earlier model, which centered on sponsorship offerors posting opportunities. After Owen, Mathis spent time with Edelman PR in sponsorships and did a year as product manager with Gameloft, according to his LinkedIn. The firm gets legal advice from Goodwin Procter (New York) and has previously been advised by attorneys in the Nashville office of Baker Donelson Bearman Caldwell & Berkowitz. Another advisor: David Alioto, a front-office veteran whose experience includes a stint with the Oakland A's, Mathis said. For tech-enabled Sports- and Entertainment-centered New York and Los Angeles are where the smart money lives, said Mathis, who added he still visits Nashville to see friends, former professors and others. VNC
Related Articles