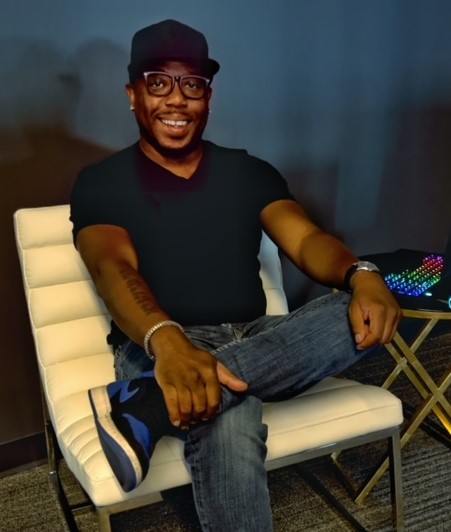 -Seed-2 raise bridges to Series A (done)
-Early-growthco eyes global payments
-CEO taps advisors here, Chicago, NY
-Music-Entertainment first, then 'heavy compliance' sectors
---
UPDATED NOV. 27, 2023 - Marcus Cobb filed Oct. 11, 2023, on a roughly $25MM raise here. Cobb also announced via a TechCrunch story that Mozaic Payments Inc. received $20MM of its Series A money from Volition Capital and had raised $27MM to date.
Our original 9/22/2002 story is below. Earlier Cobb coverage here.-Editor.
FINTECH entrepreneur Marcus Cobb's 8th Stage Inc. is focused on raising $5.5MM in Seed-2 funding to expand adoption of its Mozaic™ split-payments platform for creator-team payouts for companies and workers in massive market sectors.
Interviewed for this story, Co-founder, Majority Owner and CEO Cobb confirmed the Seed-2 offering rests on a SAFE.
He also acknowledged that the Seed-2 could serve as a virtual bridge on his capital roadmap, en route to the potential launch of the company's first equity round -- a Series A in the $10MM to $15MM range, which, if undertaken, could be completed by the end of 1H CY2023.
Prior to opening the Seed-2 round, the company had raised a total $5.7MM since inception, according to Crunchbase.
Cobb said the company's team now totals 15, including 8 FTEs and 7 contractors, with further hiring soon to ramp.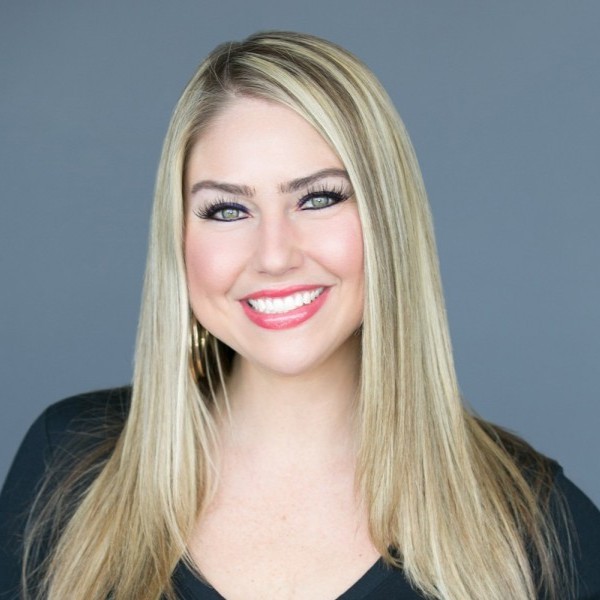 Rachel Knepp
The company's co-founders include Rachel Knepp, who as SVP for growth has long co-anchored the company's Nashville presence; and, Skokie, Ill.-based CTO Mamgesh Bhamkar [Bhamkar subsequently left the team.-Ed.]
Investors in the new round include one of Cobb's earliest backers, former Sony Music Nashville Chairman and CEO Joe Galante.
In addition to his corporate and industry leadership, Galante been recognized for at least two decades as a paragon among Nashville advocates of disciplined entrepreneurial and tech innovation.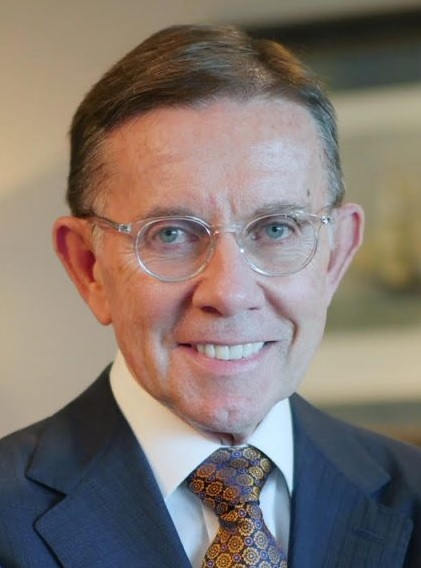 Joe Galante
Galante's role became more widely visible when, in 2015, he became point-man for the successful launch of the original Nashville Entrepreneur Center program that is now known as Project Music & Entertainment.
Investors alongside Galante in the current raise include Chris Parr, who is an angel/VC investor and a Maverick Management executive who serves such talents as performers Darius Rucker and Jason Aldean. Much earlier in his career, Parr played key roles at Country Music Television (CMT).
VNC's previous reporting on Cobb's efforts shows that in addition to the Nashville EC's Project Music, outside investors have included Revolution VC's Rise of the Rest Seed Fund; Clarence Spalding of Spalding Entertainment; and, Ken Levitan of Vector Management, among others.
The company's platform was originally developed to serve Music professionals. However, as the company said in a press release yesterday, its mission, platform and market positioning now reflect "a broader vision to serve all creators and creatives."
The platform serves enterprises and indie-artist adopters digital tools for dealing with automated split payments, complex royalty agreements and credits. Since beginning operations, it has supported pay-outs in at least 200 nations, involving at least 135 currencies, as well as such variables as complex royalty agreements and credits.
Asked about competitors, Cobb promptly cited two: 3-year-old, Bay Area-based Stir Money Inc., which recently launched a $100MM Series A led by Andreesen Horowitz; and, 7-year-old, Toronto-based Trolley Technologies Inc., the latter of which recently announced its payments platform had been adopted by CD Baby.
In a 2017 interview for Venture Nashville, Cobb told VNC, "The music/entertainment industry is just one industry I think we'll serve over the coming decades."
In that conversation five years ago, he explained that in realistically assessing markets' potential values, the company first tests the opportunity against the startup's evolving body of expertise, which has thus far been weighted toward Music-Entertainment.
With that in mind, he said in 2017 and reaffirmed this week, Entertainment remains the company's primary arena, spanning, for example, Music, Performing Arts, Film (Small Budget), Books, Video Games, Television, Film (Medium-to-Large Budget) and podcasts.​
Cobb also reaffirmed that his team has long recognized a sub-set of "compliance industries," in which management must continually form workteams on an ad-hoc basis, thus representing potential future target markets for Mozaic.
Offering examples, he cited, as he has for years, that Construction, scientific research, and Healthcare are sectors in which the costly and fatiguing process-friction of episodic staffing can be be greatly reduced with his platforms offerings.
He then noted that the COVID19 pandemic and the U.S. skilled-labor shortage have forced recognition of additional workforce-challenged sectors -- for example, in Transportation, Supply Chain and Logistics, which often require ad hoc team-building and represent huge markets, critical functions and heavy compliance obligations.
Asked whether or not he thinks Nashville is or could become a good home-base for growing a potential fintech unicorn, Cobb said he believes Nashville has concentrations of businesses in a number of compliance-heavy sectors that could spawn robust fintech offerings that could capture national and international attention.
However, he emphasized that such potential could be realized sooner if key-sector incumbents build, fund, partner and-or buy transformative value-producing e-commerce and related digital solutions from companies that have created headquarters and hubs in this region.
The potential for such transformation in such key sectors is one of the driving reasons he has doubled-down on expanding his Nashville presence, he said.
Investor Joe Galante seems to share Cobb's belief. Galante is quoted in this week's Mozaic press release as saying, in part, "I started the Project Music accelerator with the people at the Nashville EC to give great founders and companies the advantage of experienced, creative industry mentors and access to strategic investors."
Galante added, "I and the other investors continue to invest in Marcus and Mozaic because they have created something we can clearly see is a game changer for creators and entertainment companies everywhere. Everyone wants to get paid faster."
Investor Chris Parr was quoted in the same release as saying, in part, "Anyone will tell you Music tech is a challenging sector. So, when you see a company like Mozaic really start getting significant traction you throw more fuel on the fire because big things are ahead. That's what we're doing here," says Parr.
Co-Founder Cobb has long made clear that his vision includes growing both the U.S. and international footprints of 8th Stage, which will soon adopt the "Mozaic" brand as its formal corporate identity.
The company has previously stated that since inception it has made pay-outs to creators located in at least 200 nations, involving at least 135 currencies, all while completing payments driven by even the most complex royalty agreements.
BACKSTORY
Cobb formed then-Chicago-based 8th Stage in 2013. Within two years, he had established his presence and profile in both Chicago's 1871 (an accelerator program of the nonprofit Chicagoland Entrepreneurial Center), and in the Nashville Entrepreneur Center's Project Music, as that program was then known.
Cobb and his company won Nashville NEXT Awards recognition in 2016 ("Game-Changer"); and, in 2019, he was named "entrepreneur of the Year" in the annual Nashville NEXT Awards competition.
In 2020, after several years of dividing his time between Nashville and Chicago, Cobb became a fulltime resident of Music City.
More recently, Mozaic joined the ranks of the 2022 Google for Startups Accelerator: Black Founders cohort.
And, this past spring, aforementioned Mozaic Co-Founder Rachel Knepp represented the company in the Fintech-oriented Visa Everywhere Initiative's LGBTQ+ category contest, emerging as overall winner. Related NTC post here.
Asked about advisors, the CEO said, in addition to the aforementioned Galante and Parr, he continues to receive guidance from Nashville-based Yvonne Gilbrech Sullivan and one of the company's earliest local investors and advisors, Phil Shmerling.
The CEO's network also includes, for example, John Hinshaw, a group chief operating officer of HBSC (London and Bay Area); and, two New Yorkers: Alex Holz, manager of music operations for YouTube (New York), and Ben Cockerham, a meta (Facebook) content exec.

Cobb's professional-services providers include bankers with Pinnacle Financial Partners (Nashville) and SVB Silicon Valley Bank; attorneys Tricia Meyer and Melody Ashby of Meyer Law (Chicago); accounting and related services via Agile Advisors (Chicago); publicity via RockPaperScissors; and, tax-related functions supported by H&R Block.
Asked about pandemic down-pressure, Cobb said his earlier expansion plans were inevitably paused while the company dealt with the COVID19 pandemic blow in 2020.
The company's ability to maintain its headcount and gradually resume growth efforts were made possible by sustained team efforts, strongly augmented by federal COVID-era relieve programs (PPP, EIDL).
Cobb added that U.S. Senator Bill Hagerty (R-Tenn.) had responded to his inquiries (facilitated by one of Cobb's investors). Consequently, staffs of both Hagerty and the Small Business Administration (SBA) were very helpful in guiding the company through pandemic benefits processes.
VNC notes that prior to assuming his Senate seat in January 2021, now-Sen. Hagerty had served as commissioner of then-Gov. Bill Haslam's Tennessee Department of Economic and Community Development, as well as chairman of the board of pro-innovation and -entrepreneurship Launch Tennessee (Tennessee Technology Development Corp.). VNC Hagerty coverage here.

Cobb says he has been able to sustain his work on Mozaic/8thStage largely because of resources he cached in the course of founding and operating several technology and e-commerce fashion-sector businesses, during the past couple of decades.
His LinkedIn profile is here. See more on Cobb's views on his international prospects, at Record of the Day here. VNC
. last edited 1027 27 November 2023
---