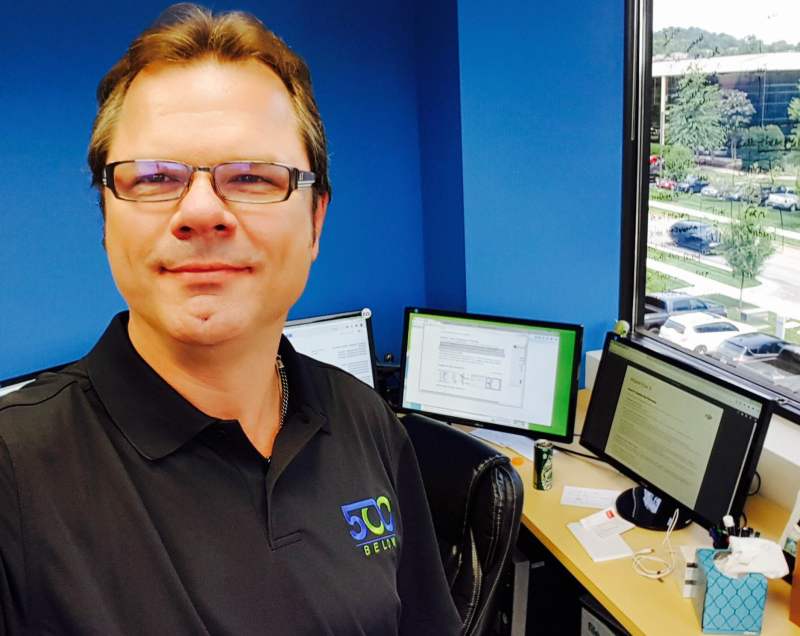 ENTREPRENEUR Bill Kimberlin is hoping today's "Drones in Commerce" panel discussion at the Nashville Entrepreneur Center (EC) will help focus attention on the sector among business execs and state and local officials.
In a series of interviews, Kimberlin told Venture Nashville, "My goal from the beginning was to put Nashville in the race to be one of the first drone-friendly markets... I'd like to see the city embrace a new market that is in hypergrowth," and take aggressive steps to attract UAV/Drone startups and generate jobs. Now is the time for action he said, because it's still "kinda early" in the sector's emergence.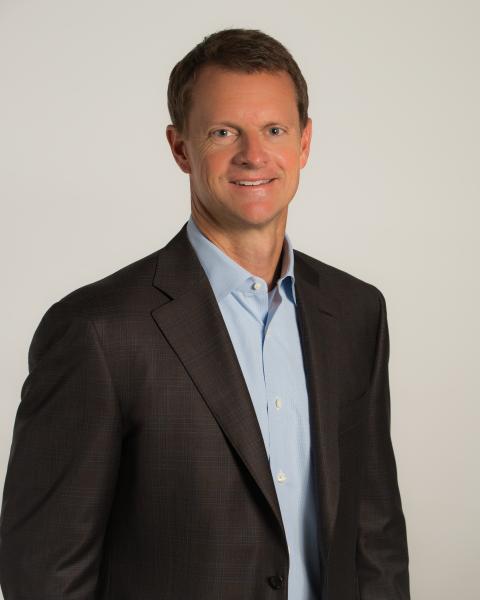 McWhorter
EC CEO Stuart McWhorter told VNC, "The goal today is to simply bring awareness to our entrepreneurial community and how the Drone sector can be the next frontier for entrepreneurs. I am sure you have read much of the industry articles and research, but this could be a game changer and one that our community can be part of. Our panel today understands the trends and where opportunities will be so we thought this would be a great way for our community to gain some insight."
Today's EC event features Kimberlin, the 48-year-old Founder/CEO of MedxPublishing and the 500below, which is UAV/Drone business that MedX is likely to spin-out, as the trajectory and regulation of the industry settle. Register for today's EC event here.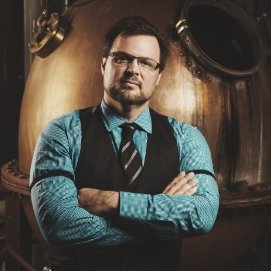 Darek Bell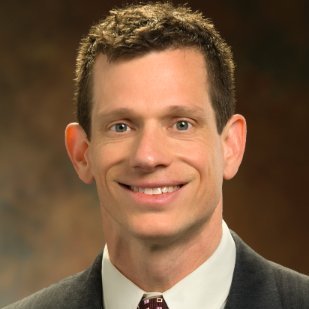 James Mackler
There are two other UAV advocates on the panel, which begins at 5 p.m. CT: Frost Brown Todd attorney James Mackler, a former U.S. Army aviator who's focusing his Nashville practice on UAV/Drones; and, Darek Bell, an owner of Corsair Distillery and Bell & Associates Construction, a successor to a firm created by his late father, Ray Bell, one of Nashville's respected movers-and-shakers.
Kimberlin said he plans in December to open 500below for formal beta-participant signup and subsequent beta launch. He has more than 1,000 over-the-transom beta signups, already.
Timing of 500below's commercial market entry has not been pegged, but its first markets will be the U.S. and Canada (with the UK among nations possibly next-up).
The mission of 500below is to launch and sustain a peer-to-peer network of Drone aviators supporting other Drone aviators. Users (drone enthusiasts, manufacturers and others) will download an app that allows them to connect with experienced Drone owners who can walk them through technical issues associated with specific brands and types of Drones and related matters.
Drone experts who sign-up to help within the network -- for a fee which they share with 500below -- only need to own and understand one or more drones, and they, themselves, do not need to have FAA exemption or certification to fly drones commercially. Kimberlin is aware of private-labeling, parts shipment and other potential longer-term enhancements to the business, and believes his 20 years' experience in online marketing will position him well for further moves.
Emphasizing the imperative of Nashville and Tennessee acting on the UAV/drone opportunity, Kimberlin told VNC that Tennessee has many advantages as a center for industry influence.
For example, a students in the Aerospace program at Middle Tennessee State University (MTSU) can undertake a UAV concentration. However, some other states -- including North Dakota -- seem to have stolen a march on sector education leadership.
And, he said, Tennessee has strong standing in key drone-adopting sectors, including Logistics, Agribusiness and Healthcare, to name a few.
He said Tennesseans must recognize that other states and institutions are pressing forward more aggressively in the UAV/drone sector. (An industry report shows Tennessee now projected to reap only modest gains in the sector, between now and 2025.)
Kimberlin is holding in abeyance any decision about raising outside capital, though he said there's plenty of evidence of investor interest. He said more than $170MM was invested in two-dozen drone deals during the first five months of 2015, adding that regular bidders include Accel Partners, KleinerPerkins and GE Ventures.
In a serious sense, 500below is likely to remain essentially pre-revenue for up to two years, because Kimberlin wants the market opportunity, the economic model for participating Drone experts, public sentiment regarding Drone operations, and FAA and related federal regulation all to come into better focus.
He added that he has no interest in needless equity dilution of his own majority-ownership stake in his businesses. He was not prepared at this juncture to estimate how large his drone-related business could grow.
Nor does Kimberlin worry much about competition at this stage. In what has been projected by several sources to become an $82BN U.S. market within a few years, Kimberlin sees plenty of room for his firm, which provides a sort of tech-support function that few manufacturers -- like sector-leading DJI -- or retailers (BestBuy, Amazon, Google, et al) seem likely to offer. And, it's just a bit too early to navel-gaze about sector consolidation.
Mike Anderer
Meanwhile, he has his advisory team: In addition to Mackler, he relies on attorney Chris Sloan of Baker Donelson; and, Vic Alexander at KraftCPAs. Jeff Bradford of the Bradford Group handles PR, and Kimberlin's businesses bank with Los Angeles-based City National Bank.
He also has a long-standing relationship with Tampa/St.Pete-based Mike Anderer, a tech entrepreneur, mentor and incubator founder, and one of Kimberlin's investors. Anderer is an operating partner in MedX, serving as the company's chairman. The company's Nashville EVP is Keith Glatzer.

VNC research indicates the nation should expect 700K to 1 million drone sales around Christmastime and shortly afterward, and the federal government is pressing to register all existing drones on a hurry-up basis.
Kimberlin said that today's EC event sprang from his earlier pro-UAV networking with Metro Nashville officials, including then-Innovation Co-Director Yiaway Yeh (who's now with pro-drone Google here in town).
He said Yeh, who subsequently joined the EC's board of directors, encouraged him to collaborate with the EC to survey the new industry's local potential, and to provide findings and recommendations to the city.
So, Kimberlin said he and Bell had lunch with EC CEO Stuart McWhorter, and found him to be supportive of their exploration.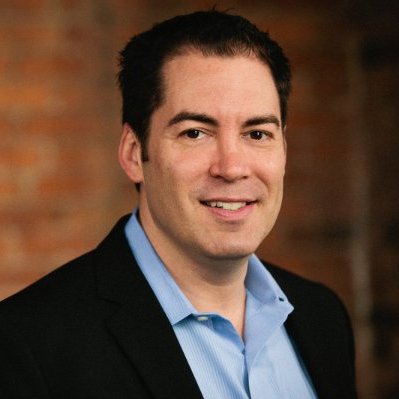 Robert Hartline
Seeking other allies, one weekend last summer Kimberlin also gathered a half-dozen or so entrepreneurs on the 7th floor of a parking garage in the Gulch, for a demonstration of drone flight. Among others, the outing included Robert Hartline, co-founder of another e-marketing company targeting sales professionals, CallProof.
Kimberlin's not viewing all this through rose-colored glasses. He said he often finds explaining the nature and potential of UAV/drone business as difficult a chore as when, in the late Nineties, he tried to get across to executives the commercial potential of the Internet.
Kimberlin's able to fund MedX Publishing and its 500below initiative partly thanks to $4.8MM proceeds from his 2014 sale of the Medicare.com domain name he had held since 2000, and from which he began operating in earnest in 2009.
According to earlier coverage, Kimberlin's 2011 revenue from Medicare business was about $2.3MM. He's never revealed what he paid for the domain name, originally. Kimberlin's LinkedIn is here.
Medicare.com sold to small-cap e-commerce player eHealth, Inc. (NASDAQ:EHTH) of Mountain View, Calif. VNC


---