Computable Genomix CEO Brad Silver arrives Nashville tomorrow from Memphis, looking for investors.
Memphis-based Silver (at left) told VNC yesterday that, among other stops, he plans visits with two Nashville-based TNInvestco firms, which he declined to identify for this story.
He said he seeks $500,000 to take his now-proven gene-indexing technology to market, adding that he doubts he'll need a follow-on round, but, if so, it would also probably be in the half-million neighborhood.
Computable's core product is GeneIndexer, which, while much more specialized, functions like Google, in searching scientific and academic data repositories for information about genes.
Silver said the company has begun generating revenue, with a flagship customer being the National Institutes of Health (NIH) Library. He declined to provide financial details. He said the company plans to announce the signing of another "leading research institution," very soon.
The company's key offering is described as an advanced text-mining tool, capable of extracting from scientific literature both explicit and implicit gene associations. The company says the tool then "ranks these genes with respect to any user defined keyword query, identifies gene neighbors and gene hubs and determines the overall functional cohesiveness of any group of genes."
GeneIndexer searches more than 1 million gene-related abstracts available through the National Library of Medicine, the company says, enabling researchers to create "hypotheses for further research and eventually, faster paths to finding treatments and/or cures for diseases and illnesses."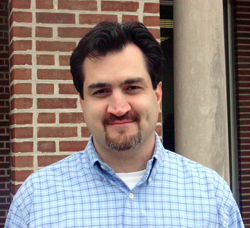 The technology at the heart of GeneIndexer was derived from work done during the past decade by two of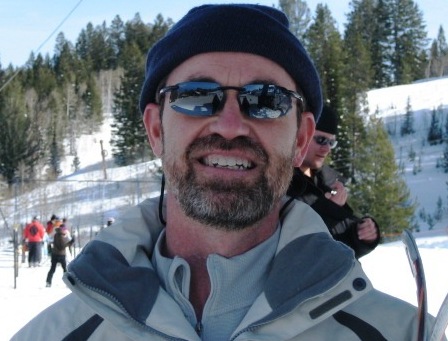 the three co-founders of the firm who were then associated with the University of Tennessee Health Science Center: Ramin Homayouni, Ph.D. (at left), director of bioinformatics and associate professor at the University of Memphis; and, Michael Berry, Ph.D. (at right), professor and associate department head for electrical engineering and computer science at the University of Tennessee at Knoxville.
Silver joined the company as CEO eleven months ago, following a two-year stint as vice president and general manager of Snowflake Technologies. He succeeded co-founder Kevin Heinrich, who had played a key role in the company's development and who served as interim CEO. During that interim period, the startup was also assisted by Memphis-based Mercury Technology Labs, which helped develop the initial business plan and remains an equity holder.

Silver had been recruited to the position by former Luminetx CEO Jim Phillips, who is now founder and CEO of Pinnacle Enterprises (PI Asset Holdings) in Memphis.

Snowflake was a division of Luminetx, until it was spun-off in anticipation of the now-completed sale of Luminetx to Japanese-owned Christie Digital Systems. Shareowners of Snowflake are to meet in January to determine whether or not to shutter or relaunch Snowflake.
Memphis-based Luminetx offered the VeinViewer projection technology that helped providers minimize patient discomfort
from needle sticks by targeting veins, the patterns of which were revealed and illuminated by the Luminetx equipment.
Earlier, Silver worked seven years in marketing and related roles within a $100 million division of Thomas & Betts that sold products to cable and telecommunications companies.
Prior to that, he worked several years as a legislative aide for congressmen in Washington, D.C., and was a consultant with the DC-based Ferguson Group, a federal government-relations consultancy. He also served five years with MacLean Power Systems, marketing high-voltage electrical transmission insulators and related devices, many made of composites through high-tech processes.
The 41-year-old Florida native earned his bachelor's in political science at Boston University, in 1990. ♦