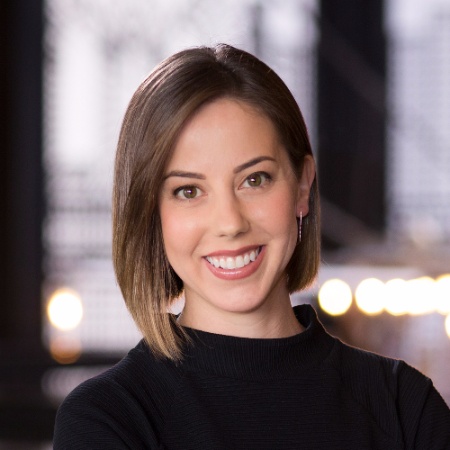 Lauren Egge
LAUREN EGGE, a Stanford-educated product-design engineer and consultant, refined the flight plan for her startup -- Noka Supply -- as a member of the Nashville Entrepreneur Center's latest Pre-Flight class.
The first product that will be offered under the Noka brand is the fashion-conscious nokabox pill organizer for patients and other health-conscious consumers who want to adhere to their pill regimens without fail, but who dislike brandishing their old-school pill organizers while at work or play.
The nokabox hardware offering was the centerpiece of Egge's pitch Jan. 4 during the EC's showcase for its newest batch of eight Pre-Flight businesses.
The founder plans the commercial launch of her business by mid-2018. A revamped website, brand logo and fabric options are scheduled to be live by the end of February.
At the time of Egge's Pre-Flight pitch, Nokabox had been available in limited beta style for less than a year, generating about $22K revenue.
Egge said she believes roughly 37MM American adults who are age 25-64, with average annual income of $75K or more, take prescribed medicines or over-the-counter pills on a daily basis.
The core U.S. market for pillboxes alone is about $430MM annually, a number that reflects the estimated 20% of consumers who take pills daily using a pill organizer other than the original pill bottle, she said.
Egge, a 29-year-old native of McLean, Va., has made strides with her startup since arriving Nashville seven months ago, in July 2017.
Among other things, once inside Pre-Flight she exercised the option afforded each enrollee to enter into a formal commitment of mutual accountability with one of the EC's "Champion" advisors: entrepreneur Shannon Britt, who owns Novion Devices in Franklin
After Egge failed to find a suitable U.S. manufacturer for the nokabox, Britt quickly guided her to a Taiwan-based engineering and sourcing firm. That Taiwanese firm will secure manufacturers for each Noka product, drawing upon its network of Mainland China suppliers.
With Pre-Flight completed, Egge told Venture Nashville she is preparing to build her team and tap outside advisors.
Her existing advisors include Wells Fargo bankers and Web/brand management pro's with Proof Branding of East Nashville.
Next, she said, she is "looking for advisors with experience in physical/hardware consumer products, fashion accessories, and/or lifestyle brand marketing."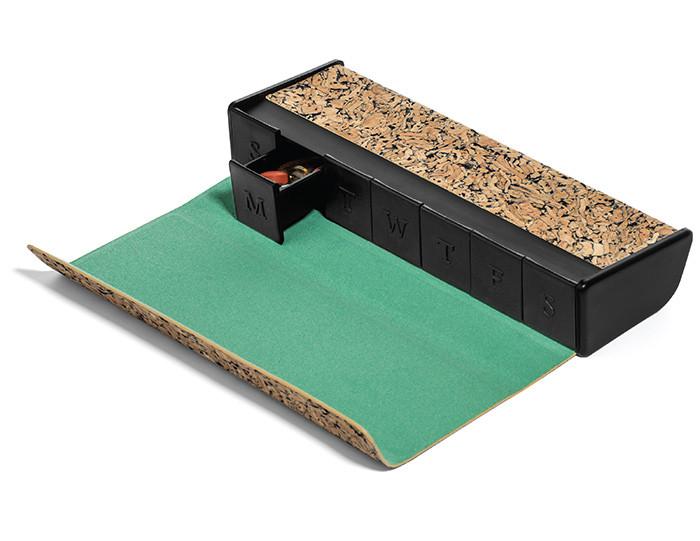 Noka Cork
She also welcomes approaches by potential team members who are "excited about this problem space and [who are] interested in getting involved in the very early stages."
The founder said she has meetings scheduled in the next two weeks with a half-dozen or more potential legal services, liability insurance, and distribution channel advisors and resources. Finding an accounting firm will also soon rise on her to-do list.
It is likely to be summer before she begins serious conversations about recruiting outside capital and financing.
"The goal would be to take investment when I have the next product and/or purchase orders lined up, and investment would pull the trigger on tooling and inventory," she explained.
Asked whether or not she might next consider entering a specialized accelerator program, she said she hasn't ruled that out.
She said she's aware of hardware accelerators in the U.S., Germany and China. They include Highway1 and Lemnos Labs (both in San Francisco); Bolt (Boston); and Alphalab Gear (Pittsburg).
"The benefit of doing an accelerator that specializes in hardware is that they can provide unique access to manufacturing and supply chain expertise, which most accelerators would not have in-house," she said.
Asked about the origins of her business, Egge said the personal health products idea took root in her mind during her years at Stanford University.
There, undergrads were challenged to redesign something that large numbers of people use every day, and were then required to pitch their concepts to a panel of judges.
Tackling the assignment, Egge soon focused on the health products category.
Her interest intensified when she learned that many pillbox users say they feel stigmatized and display "a level of anger and frustration around the emotional experience of having to use one."
She said she learned during her studies that when you hit upon a product or device that's addressing a consumer product around which users have a great deal of emotion, "that's when you know you're onto something big."
Now, she said, "this plan has wormed its way so deep into my brain that I won't be able to move on til I've solved it."
Asked about specific competitors, Egge cited Port & Polish (Long Island startup), Vera Bradley (NASDAQ: VRA, Roanoke, Ind.), Talbot's (based in Hingham, Mass., owned by NYC-based PE Sycamore Partners) and Sagely Group (a Santa Barbara startup).
Egge is apparently not one to miss a stitch: She recently conducted pricing experiments via the nokabox website, via Amazon.com and through in-person consumer intercepts, all of which left her confident that her current offerings are well positioned.
Asked about non-Consumer opportunities, she said she recognizes that selling "B2B" into the healthcare delivery system generally would be cost-prohibitive for Noka at the outset.
Nonetheless, selling into medical offices that have established a formal consumer concierge function and which place a premium on the quality of the patient experience could be an actionable opportunity.
When asked about using digital technologies to add to Noka pillbox functions -- for example, alerting patients about missed doses or somehow helping to mitigate opioid abuse -- Egge said she continues to track such opportunities, adding that the digital segment already has incumbents such as Adheretech (New York), Round Health and Round Refill (Circadian Design, in Silicon Valley) and EllieGrid (Houston).
She also noted that B2B deals with players in the Wearable technologies sector could eventually warrant attention.
Egge needed no prodding when asked whether or not the Pre-Flight program had been any help.
Off the cuff, she crisply offered a handful of gains from her Pre-Flight experience:
Up first was the fact that, notwithstanding her Stanford and design-consulting experiences, she "really only fully appreciated" all the components of a business and the process of putting all those pieces together after she'd finished Pre-Flight.
"I hadn't been thinking about the entire puzzle of what it takes to put a full business together. I thought I had the problem under control, but I was really only looking at a tiny piece of it," she said.
She also said she came to appreciate more fully that unlike college and other situations in which metrics are well defined and questions more often than not have one correct answer, in business there can be multiple paths or "right answers," there's no authority alongside "grading" the results, and achievement hinges not simply on testing well, but on whether the business succeeds or fails.
Egge said that before and during Pre-Flight she also came face-to-face with the reality that, no matter how many great advisors are on-hand, it is the entrepreneur who must guard against "over-listening" and who must choose the course of action they believe fits their circumstances.
After earning her degree in Engineering for product design at Stanford University, Egge worked three years as a consultant with Sapient Consulting in D.C., in Arlington, Va. Then she worked with The Advisory Board and several consulting clients, before creating Eklatant. Her LinkedIn is here.
Note: Noka Supply is currently a dba for Eklatant Design, but Egge said Noka Supply is soon to be registered in its own right.
Egge (her surname is pronounced "EGG-y") explained that the Noka appellation was inspired by the design and functionality of the Angonoka or Madagascar Tortoise (pictured). VNC
. Last edited 0952 20 Jan. 2018
---