Nashville's Adam Small, founder of the former eConception incubator and Strategic Business Networks, is now leveraging his expertise in a technology venture.
Small told VNC he has landed at least two national clients for his two-year-old Synchevents LLC, which offers technology and services for automatically updating personal electronic calendars with fresh information about sporting, entertainment and other events.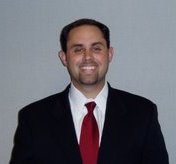 Though little noticed locally, last fall the NCAA Football announced its adoption of Small's Synchevents technology. Now, said Small, he has finalized a contract with a national "media" organization, which he said he is constrained by contract from identifying publicly, at this time.

Small (at left) declined to reveal financials on any of his ventures. However, he explained that his nearly five-year-old SBN Quik-Connect™ networking, training and seminars business has become self-sustaining, allowing him to focus more of his time on Synchevents.

Small, who is inevitably stretched thin, has been supported mainly by part-timers and interns. The ongoing development of Synchevents has been supported, Small explained, by Brian Hadfield.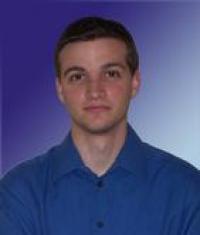 Hadfield (pictured at left, as an undergrad) bears the title of Synchevents' chief information officer. VNC research suggests Hadfield has recently also been associated with Fulfillment Systems Inc. (FSI), a third-party logistics provider; and, earlier, with his own venture known as Link2Dealer, an online auto shopping.

Even while a UT undergrad in Knoxville studying supply-chain technology, Hadfield, regarded as something of an entrepreneurial wunderkind, was associated with a Nashville IT startup, Merasys LLC, which is apparently no longer in business.

Small said SBN has executed more than 500 events since its founding, and is likely to surpass the 600-event mark by year's-end. Small said cumulative registration for SBN events is greater than 6,000 professionals, to date; and, SBC has thus far worked with more than 50 sponsors and partners. Most of the events to date have been in Tennessee, weighted toward Nashville and Knoxville; as well as in St. Louis, Huntsville and Birmingham.
SBN has gained traction over the years by helping commercial and nonprofit organizations tap into their inherent networks or affinity groups. SBN programs – "ten or twelve a month" – employ a proven structure, with emphasis on non-selling conversations and "highly effective networking," rather than on the "speed dating" approach often employed in such events.
Though Small is tenacious about his formula for executing events, he says that ultimately "there's no rhyme or reason" in predicting results from a given session, with outcomes varying widely, despite identical execution on SBN's part.

That uncertainty factor, as well as the increasing use of social-media tools for execution and promotion, plus "meeting the people" who participate in SBN vents, are among the ingredients that keep it all interesting for Small, he said.

Small's career began with senior-analyst duties with Nashville investment-banking firm 2nd Generation Capital. He subsequently served two years as a business-development director for Essent Healthcare.
In 1999, Small met entrepreneur Joe Freedman during an education program held by the Nashville Chamber. Small said he soon persuaded Freedman, who already had some tech holdings, to create the eConception venture fund and incubator, which is no longer in operation. Freedman also moved on to other ventures, including Nashville-based BorderJump.

Earlier, Small graduated from the University of Pennsylvania's Wharton School of Business, with a bachelor's in finance and entrepreneurial management. Once back home in Nashville after graduation, he began honing his networking skills as a volunteer rallying fellow Wharton alumni in Middle Tennessee.
Small has worked Nashville's social-business nexus, for years. He told VNC he is founder and current chairman of Nashville Emerging Leaders, and has been active in several other young-professional-and young-leader-oriented groups, including several linked the Nashville Area Chamber of Commerce, the Junior Chamber of Commerce, the Junior League and other industry, professional and civic nonprofits.
Small, 34, is the son and grandson of Nashville entrepreneurs, dating back to the founding of his family's Horace Small Apparel Company, in 1937. The company manufactured uniforms near what is now the site of HCA headquarters, and once had 1,300 employees and manufacturing operations scattered throughout the Southeast. It was for a time NASDAQ-listed (HSACY), before being acquired by VF Corp.

Today, Small's father and brother – Doug and Ryan, respectively – share ownership in an embroidery and screen printing business, ThreadFX, located on Centennial Boulevard.

Small may soon enter another partnership to extend the family's entrepreneurial tradition. He told VNC that early next year, he and fiancée Ashley Faurest, a nurse practitioner associated with a neurosurgery practice in Louisville, plan to wed. ♦