The state's venture capitalists are studying the rulebook, scouting for teammates and sizing-up the referees who'll control the TNInvestco tournament for 10 years.
Just over two weeks ago, on July 9, Gov. Phil Bredesen signed into law the Tennessee Small Business Investment Company Credit Act, which will be administered by the state's Department of Economic and Community Development.

The new program allows state-certified investment companies (TNInvestcos) to work with insurance companies to transform insurers' premium tax credits into capital for investment by TNInvestcos in seed- and early -stage ventures that have been cash-starved even in the best of times in Tennessee.
Before the whistle blows on applications on Oct. 1, scores of VCs must decide whether they'll compete for a spot as a certified

fund manager in the new TNInvestco league, or watch from the sidelines.
At stake are up to six opportunities to help invest roughly $84 million in some of Tennessee's most promising seed- and early-stage ventures, which will create new jobs and broaden the state's tax base.
Despite the potential rewards, VNC interviews in the past few days suggest that at this point only a few of more than 40 companies that sent representatives to a July 23 TNInvestco briefing in Nashville are willing to declare whether they're in the game, or not.
In fact, the only unqualified affirmative responses heard by VNC came from executives with Advantage Capital Partners and Enhanced Capital Partners, which are based in St. Louis and New York, respectively. Advantage Senior Managing Director Scott Zajac and Enhanced President Michael Korengold spoke for their firms. Beyond that, the closest to a "Yes," thus far, may be XMI Capital, where division President Jim Phillips said this morning, "it looks like we are moving forward."

In January, Enhanced, Advantage and their allies ignited discussion of how to improve the supply of capital for young ventures in Tennessee by introducing a proposal that would have replicated in Tennessee the certified capital company (CAPCO) legislation that has been adopted in some other states.

Both firms initially resisted departing from the CAPCO model, but subsequently publicly embraced the TNInvestco model as both unique and superior to the CAPCOs they helped to pioneer.
The new capital program has attracted the attention of a broad spectrum of investment and advisory firms. Last week's TNInvestco briefing was attended by such VC pioneers as Lucius Burch, chairman of Burch Investment Group and a founder of Massey Burch.
There were also newcomers and returnees, including Eric Satz (at right), a former investment banker-turned entrepreneur, who has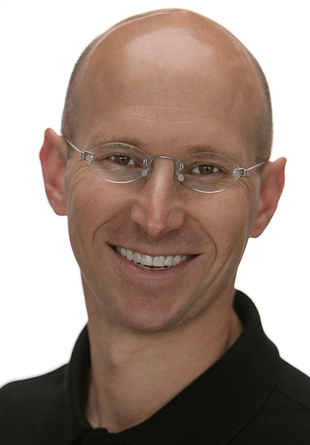 been laying plans to return to the investment world as a partner in Tennessee Community Ventures Fund LLC. Corrected 12:16 p.m., July 28: Satz was accompanied by Eduardo Rallo, who is a partner in Bay Area-based Pacific Community Ventures. The two have been considering a collaboration of some kind.


Avondale Partners Managing Director-Private Placements Linda Costello (at left) made clear Friday in an interview with VNC that she is enthusiastic about the TNInvestco program.

While Avondale has not decided its course with respect to TNInvestco, she said the company has been considering "getting more squarely into the private equity business," and, go or no-go, Avondale would like to be able to direct companies not yet ready for Avondale investment-banking services to more sources of seed- and early-stage capital.
Similarly, Sid Chambless, executive director of Nashville Capital Network and its sidecar fund, cautiously told VNC, "We are evaluating the [TNInvestco] application to determine how NCN, our Angel Group, and the NCN Angel Fund could participate."
One observer who does not intend to seek a TNInvestco role is Mike Devlin, co-founder and managing partner at Pharos Capital Group, a growth-stage private-equity investor based in Nashville and Dallas. Devlin is a member of the Tennessee Capital Formation Board of Tennessee Technology Development Corporation, which coordinated last week's briefing.
"It's just not what we do," Devlin explained in a VNC interview. Nonetheless, he said, he hopes the program attracts "six good groups," because the state needs more seed- and early-stage capital and such investments will help fill his own growth-stage pipeline.
Referring to the dozens of attentive executives who crowded Thursday's meeting, Devlin noted that attendees
seemed genuinely interested in the program and seemed to have given it a lot of thought.

Devlin (at right) said his colleagues may also have been spurred by general market conditions – in which it is "incredibly hard to raise seed and A-round kind of money" – as well as challenged by skepticism in some quarters about whether venture-capital firms can produce sought-after returns, in the absence of opportunities to exit portfolio companies via initial public offerings.

Some other executives interviewed seemed to share the uncertainty of briefing attendee Rachael Qualls (at left), who told VNC she left the briefing without much confidence that investors will be looking for seed-stage opportunities.

Qualls, who is founder of the Hendersonville-based Angel Capital Group, said the briefing left her "still not sure how this money will be utilized to fund the seed round. Without a focus on the seed round, there will not be a pipeline of companies needing the next round of early-stage capital."

Over at ConduIT Corporation, the Vanderbilt University spinout that now serves as an incubator, Co-Founder, COO and EVP-Investments Mike Hassell said this morning he's hopeful TNInvestco will benefit seed companies. Hassell indicated it remains to be seen whether a bootstrap-oriented incubator like ConduIT can succeed in marrying its model with TNInvestco "legal structures that are more compatible with traditional venture finance."
In a sense, TNInvestco has already spawned a startup: During Thursday's briefing, citing concerns about insurance companies being flooded with requests for support from venture firms trying to qualify as TNInvestcos, several Tennessee firms announced they are forming TNInvestco Consortium.

Initial Consortium members include Solidus (Nashville), Tenth Street Capital (Chattanooga), Southern Appalachian Fund (Oak Ridge), and Pittco and Innova Memphis (Memphis).

The consortium is open to all firms qualified to be TNInvestco participants, in exchange for one-time dues initially set at $10,000 each and success fees based on tax-credits secured. The dues are in addition to the $7,500 TNInvestco fee for filing an application with the state, and other costs.

Vic Gatto (left), a partner in Nashville-based Solidus Company, is coordinating formation of the consortium, with investment-banking and related services provided by FourBridges Capital Advisors, and legal counsel provided by lawyers with Miller & Martin, a Chattanooga law firm with a sizeable Nashville presence. A tax advisor has yet to be selected.

FourBridges is a division of Brown Associates Inc., a 40-year-old stock brokerage in Chattanooga. Until recently, FourBridges was a division of Decosimo, the accounting firm headquartered in Chattanooga.

The consortium was to be registered Friday with the Tennessee secretary of state, but that registration had not appeared on the secretary's website, at deadline for this story.
During the briefing last week, ECD Commissioner Matt Kisber restated his commitment to the TNInvestco program's success.

Kisber underscored the priority he assigns the program by announcing that ECD's TNInvestco point person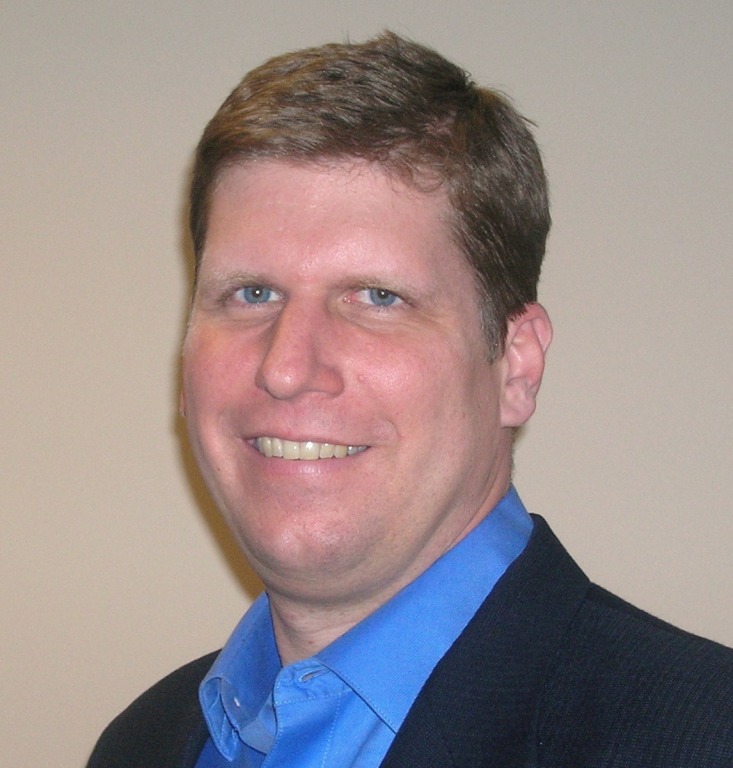 will be Caleb Hemmer, who is a key member of Kisber's personal ECD staff, as well as a former Bredesen gubernatorial campaign advance man.

On a new website for TNInvestco, Hemmer (left) and Tennessee Technology Development Corporation (TTDC) Vice President Dan Schmisseur (at right) are listed as primary contacts for the program.
Following Kisber at the podium, state Revenue Commissioner Reagan Farr made clear that he, ECD and staff of TTDC will be working rapidly to iron-out significant, but, in Farr's view, almost certainly reducible wrinkles that remain in the new program.
Those pressing issues include working with state Department of Commerce and Insurance Commissioner Leslie Newman to ensure that insurers have a clear understanding of whether or not assets in which they own shares will be deemed "admitted assets" for purposes of periodic state assessments of the solvency of each insurance company that pays premium taxes in Tennessee.
On Friday, C&I Assistant Commissioner John Morris told VNC he believes much of the current uncertainty stems from issues that first surfaced during the legislative process regarding transferability and liquidity of assets, factors that take on added importance, given the 10-year performance schedule of the TNInvestco program and the fact that investments are to be aimed at young, high-growth companies.

Pittco Capital Partners Vice President Andrew Seamons (at left), who serves with Devlin on the TCFB and who played a key role in last week's briefing, said he believes advocates will collaborate to solve remaining tax-exposure and insurance issues.
Meanwhile, he said, while Pittco is committed to participating "one way or another," the company may not apply for TNInvestco status, itself, but could help support of other Memphis-area groups that might be vying for a TNInvestco role.
While no one interviewed by VNC claimed that tensions among players struggling to influence the shape and execution of the TNInvestco law has ended completely, Gatto seemed to sum-up the forward-looking perspective of those who have been most deeply involved.
He told VNC, "I am highly confident that we will be able to design a financial structure that meets all of the requirements of the State, the insurance companies and the TNinvestco manager applicants. Many people have been working long hours on these issues over the last few months. With this effort and due to the fact that everyone has been cooperating together, much of the work is now complete. I believe that the few remaining challenges will be solved quickly and in a similar fashion."
Tennessee Economic and Community Development is prepared to accept applications for TNInvestco participation,
beginning Aug. 1. Further details reside at ECD and Revenue sites, as well as at the abovementioned TNInvestco site.
In addition to serving as an advisor to ECD and Revenue on the TNInvestco program, TTDC will on Wednesday (July 29) convene a second strategically important task force, the Tennessee Strategic Research Board, which works to build ties among scientists, tech-transfer officials and investors.

A third TTDC initiative, the Tennessee Entrepreneurship Network, will ramp-up soon with a series of regional and statewide education, networking and awareness-building programs. ♦