TODAY: iScribe | HouseLens | GreenLight | Camp One VC | RowdMap | The EC | Pitch Night | Green Square PE | UAVs | HealthStream | AwarePoint | Pitchbook undertakes VC Ratings
---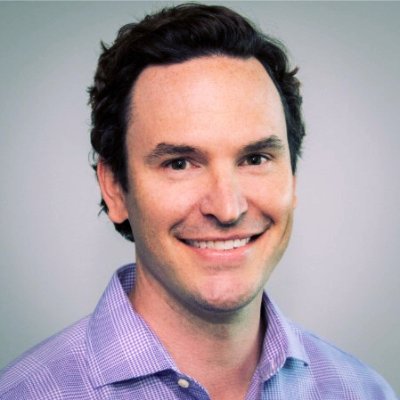 Pat Williams
► PAT Williams, CEO and co-founder of local iScribeHealth, confirmed the 2-year-old Nashville startup is targeting a $1MM Seed raise, directing proceeds mainly toward growth. He said the company is likely to raise further capital later this year. Form D here. Prior to the startup, Williams was VP-bizdev for five years with Entrada, which recently sold to NextGen Health. iScribeHealth's app supports physician clinical documentation, EHR integration, voice recognition and mobility.
► HOUSELENS' July 5 Form D reports just over $1MM raised by Andrew Crefeld, et al. The filing includes reference to local entrepreneur James Stover, President David Greenberg, among others. Credfeld would say only that it was an insider round. Unless there's been a course change, our report of a year ago may flesh it out.
► YESTERDAY we reported on Nashville startup GreenLight Medical (e-procurement platform) raising money, while keeping an eye on Ohio-based competitor MedApproved. Today comes word that MedApproved has sold. Today: A release saying Dallas-based TractManager has bought MedApproved. Chattanooga, it turns out, is home to TractManager's MediTract division.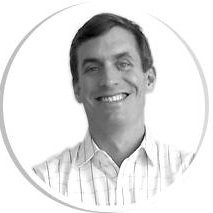 Madding King
► B'HAM-rooted Madding King III is the Palo Alto and Birmingham-based managing director of Camp One Ventures, a Vanderbilt University grad and, oh yes, president of NYC/BHam-tied Brookline Group, which is managing a $30MM capital raise for Camp one. King told VNC that Camp One will look at deals "anywhere," but does most of its business in the Bay Area. Themes: social media, mobility, financial technology and payments, cloud computing and software-as-a-service, among others.
► HEALTHtech: Louisville-based RowdMap is being bought for about $70MM cash by Atlanta-based Cotiviti Holdings. The acquisition won't be accretive on a straight GAAP basis before 2019, the company said in a release. Surfing the volume-to-value shift, RowdMap is "a payer-provider, value-based analytics company," with which payment-accuracy solutions provider Cotiviti sees synergies. RowdMap was advised by Leerink Partners, and legal counsel was provided by Wyatt, Tarrant & Combs, according to a release.
NASHVILLE Entrepreneur Center's website says the EC is prepared to award gratis membership and Pre-Flight education to up to five applicants chosen in an effort to strengthen diverse representation in the EC's programs. The deadline is Midnight, Aug. 25th. Categories include Female Founder, Veteran Entrepreneur, Social Impact, Minority Founder, and Student Ambassador. Related: Coko Eason was named EIR at the EC, this spring.
► VERGE Nashville's Pitch Night, July 20 at Weld, will include pitches by local startups Artiphon, MixTroz and Scriptdrop, plus NY-based SavorHealth. Event details here.
► MEMPHIS players are associated with a private-equity $24.MM fund-raise by Green Square Private Investment Partners (Delaware), the Form D for which shows those associated to be chiefly people who are associated with the Memphis wealth-management firm of Green Square Capital.
► OAK Ridge NL UAS Research Center Tech Director Peter Fuhr PhD is scheduled to address a UAV Technology conference in Prague, in September, and his advance comments on drone commercialization and cooperation with Armed Forces are worth a look. Capsule here. Full download here via VNC.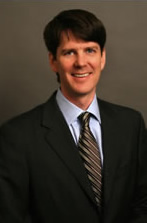 CEO Bobby Frist
HealthStream
► HEALTHSTREAM (NASDAQ:HSTM) is the sole Nashville stock of the 28 in the index of the Nashville Area ETF (LocalShares), which had total assets of roughly $8.5MM at its year-end April 30, the ETF reported this week. HSTM is positioned as a software and services company. Founded in 1990, HSTM IPO'd in 2000. It traded earlier today at 220 P/E. In the past few weeks, HSTM has announced the projected ending of its major partnership with Laerdal, as well as changes in its Tech and Sales leadership. As of its latest filing, the Area ETF held 28 stocks HQ'd in or near Nashville, in Healthcare (mostly services, 37.1%), Real Estate (21.4%) and Consumer Discretionary (20.7%, retailing), among other sectors.
► AWAREPOINT, the San Diego-based company that targets the acute-care hospital market with workflow automation, tracking and location systems, filed June 23 on a small non-equity offer. In 2012, Awarepoint received investment of undisclosed magnitude from Heritage Healthcare Innovation Fund, run by Nashville-based Heritage Group, according to earlier coverage. In an unrelated transaction, TPG Growth announced June 14 it had completed its acquisition of Omaha-based travel-nurse staffing firm Medical Solutions. Heritage Group participated in an earlier Medical Solutions recap, alongside Chicago-based Beecken Petty O'Keefe.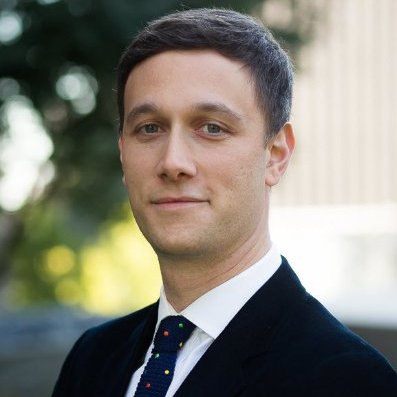 Geo. Gaprindashvili
► PITCHBOOK Managing Editor George Gaprindashvili on June 29th opened a potentially important new thread in discussion about "ranking" VCs and VC "teams," offering -- for starters -- three criteria by which teams might be judged and then ranking the 20 "most impactful." The first set of criteria includes "successful exit ratio, success rate of follow-on investments and average valuation step-up of portfolio companies." His full column and methodology are here. Pitchbook then ranked the Top 20 VCs by its metrics, producing this list (we've added geo-location):
Gotham Ventures (NYC)
Soffinova Partners (Paris)
Volition Capital (Boston)
MPM Capital (Cambridge, MA)
Greylock Partners (Menlo Park)
Grandbanks Capital (Needham, MA)
Madrona Venture Group (Seattle)
Menlow Ventures (Menlo Park)
Foundation Capital (Menlo Park)
Sierra Ventures (San Mateo)
Trinity Ventures (Menlo Park)
New Leaf Venture Partners (NYC)
Noro Moseley Partners (Atlanta)
Split Rock Partners (Minneapolis)
Benchmark Capital (San Francisco)
Enterprise Capital Venture Partners (La Jolla)
Flybridge Capital Partners (Boston/NYC)
S3 Ventures (Austin)
Tribeca Venture Partners (NYC)
El Dorado Ventures (Menlo Park)
Pitchbook is developing its new methodology iteratively, over time. VNC
.
---