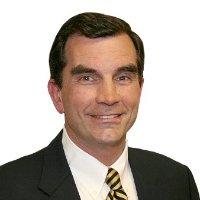 Updated 22 Jan. 2018: AHP enlisted Austin-based David Arkin as Chief Strategy Officer, release here. Dec. 8, 2017 - AHP bought Lake Norman Citizen near Charlotte. 2 Oct. 2017 - AHP entered its 5th state with acquisition of six assets from N.C.-based Lake Norman Publications (3 weeklies, 2 monthlies and a website), previously owned by Newsman LLC, on undisclosed terms. Press Release here.-Ed.
American Hometown Publishing Inc. (AHP), which owns six newspapers in Tennessee and a half-dozen in three other states, has been acquired by Nashville-based West End Holdings and is in talks that could lead to further media buys near-term, CEO Brad Dennison told Venture Nashville this afternoon.
West End Holdings is led by Managing Partner Lyle Beasley, who was unavailable for comment late this afternoon. AHP represents West End's first media buy.
Dennison, soon 43, said he is based in Naperville in Chicagoland, while the company maintains a central office led by CFO Gregory McNutt in Wisconsin, near Racine and Milwaukee.
The company's COO is Clarrissa Williams, who is based near Memphis in Collierville, Tenn., where the company owns the Collierville Herald. Both Dennison and Williams had previously served with New York-based Gatehouse Media, which owns media distributed in 36 states, according to its website.
The company is debt-free, with "fewer than 100 employees" and it is now adequately funded to pursue further acquisitions, said Dennison, who declined to discuss the pace of dealmaking in the next 12 months. He said the group's print revenue is "stable" and its digital revenue is growing at a brisk pace.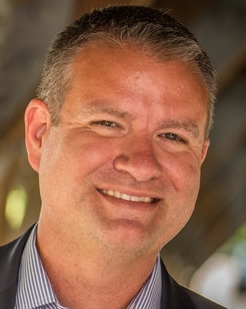 Brad Dennison
Dennison declined to suggest geographic priorities for further buys, saying that the company would look at attractive deals anywhere in the U.S., adding that the company prefers "communities that are great places to live and work, places where we know we can attract top talent" needed for a highly successful organization.
Originally chartered in Tennessee in 2003, according to state records online, AHP operates its Hometown Digital Solutions platform for marketers, and owns newspapers in key markets in Florida, Oklahoma and Virginia, as well as in the Tennessee towns of Brownsville, Collierville, Covington, Henderson, Humboldt and Waynesboro.
In 2011, as VNC previously reported, local media entrepreneur Dan Hammond played an integral role within AHP, until he formed American Hometown Media.
In a press release issued this afternoon, Beasley was quoted as saying, "AHP has positioned itself as a sanctuary for struggling independent newspaper owners who are looking for an exit, but care a great deal about how their community, and even their own legacy, will be served under new ownership. From our perspective, this is an industry in need of a positive, hopeful storyline, and we see AHP having almost unlimited growth opportunity."
The press release also described West End Holdings as "a special-situation private equity firm focused on acquiring non-strategic assets that are under-nourished from either a capital or leadership perspective. WEH solves problems for business owners by acquiring their under-performing assets, enabling them to re-focus their limited management attention and financial resources on their more profitable businesses."
Attorneys with Nashville-based Sherrard advised West End Holdings in the recent transaction, while Miller & Martin attorneys advised the seller. VNC

.
---