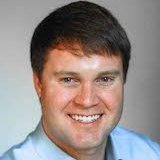 Updated Nov. 14, 2016 - Ogburn said the company -- renamed MedProctor -- is near completion of a $1.69MM Series A and has added Angel investor Crom Carmichael to its board. Feb. 8, 2016 - MedPass reported in January it had raised $650K on that raise started earlier. Sept. 11, 2015 - On Sept. 10, MedPass principals reported a fresh $1MM raise underway. Original 3/15 story below.-Ed.
MEDPASS HEALTH, the Nashville-based immunization-data collection technology startup, has raised $760K in founders' and Seed-capital, and contemplates a $1.5MM-$2MM Series A raise, this summer.
After spending 2014 focused on development, the company closed its $550K Seed round in February, CEO Hallett Ogburn confirmed.
Since the idea took shape in 2013, MedPass Health's progress has been fueled by a tech-development alliance, as well as cash, said Ogburn.
Having earlier failed to gain a seat in the HealthBox accelerator, MedPass founders struck a partnership with the highly ranked University of Alabama Management Information Systems (MIS) program and with the university's scholarship fund, Ogburn explained.
Now, less than two years since it was conceived, and about a year after its Web-app development began and it was chartered in Delaware, MedPass has six full-time employees in Nashville, a number that is likely to exceed 20 within 12 months, said Ogburn.
The company is recruiting at both UA and Vanderbilt University School of Engineering for engineering talent and other personnel, he confirmed.
The UA alliance helped MedPass develop its initial platform by drawing on a formalized team of six UA MIS students, who each work 20 hours per week, with guidance from MedPass engineers and oversight by a sponsoring faculty member, Joanne Hale, Ph.D. The UA MIS students are now working on MedPass iOS and Android mobile apps, which are to be available by late Summer.
The UA pact has also allowed MedPass to gain market insights by leveraging the university's relationships with other student health clinics in the region, Ogburn said.
From the standpoint of a corporate partners, the Alabama partnership program is "a well-oiled machine," said Ogburn, who holds three degrees from the University of Alabama, and previously worked in IT at Asurion, in Nashville.
MedPass recently announced its first paying customer, the Auburn University Medical Clinic, where via MedPass student immunization data can now be collected, verified, stored and retrieved, without paper documents. It has other large Southeastern and Midwestern colleges in its active sales pipeline, Ogburn said.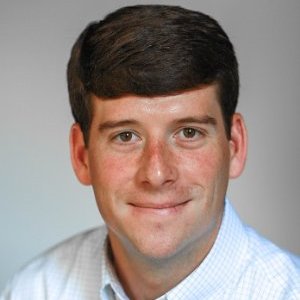 Jim Wills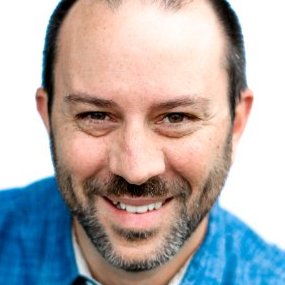 Stoney De Ville
In addition to 27-year-old Hallett, the MedPass management team includes Co-Founder and CFO Jim Wills, and Co-Founder and CIO Stoney De Ville.
Notwithstanding its many Alabama ties, the company's founders have chosen Nashville as headquarters, because the city "is a very up-and-coming environment for startups," said Ogburn.
Particularly in recruiting Tech talent, there's leverage in the fact that Google Fiber is headed to Nashville and the region's economy is growing strongly, creating an environment that is attractive to top talent.
The Delaware-chartered startup is now focused solely on automating colleges' immunization data collection workflow.
However, in 2016, after establishing traction in the postsecondary education market, MedPass plans to address the K-12 education immunization-verification market; and, longer term, it is likely to take its solution to operators of hospitals, long-term care facilities, summer camps, missionary groups and other segments. It may also eventually seek a role in the ecosystems surrounding states' immunization registries, he said.
Making large universities the MedPass priority was not a tough choice, Ogburn said, given that such institutions have many thousands of students for whom they are trying to verify immunizations prior to classes starting each autumn, with most lagging far behind that goal.
No single investor owns controlling interest in the company, Ogburn confirmed. The startup's initial investors include Mobile, Ala.-based physician Kevin Bond, who also serves as the company's chief medical officer; Nashville-based Bill McConnell, who recently joined Palo Alto-based Reltio (data-driven apps) and was previously an Asurion IT director; and Dewitt Jones, a sales specialist with Miltenyi Biotec. McConnell may join MedPass after its Series A raise, said Ogburn.
Seven high net-worth investors are participating as partners in MedPass Investors LLP; and, six other Angels have also invested, said Ogburn. Many of the Angels are based in Birmingham.
Serial entrepreneur, advisor and MedPass investor Bestor Ward is an owner of Mobile, Ala.-based Safe Archives document storage; a member of the board of the J.L. Bedsole Foundation (scholarships, SW Alabama economic development); and, among other interests, Ward is chairman of the board of the Mobile Infirmary Medical Center.
The Series A raise is likely to attract VC and other institutional interest, said Ogburn, noting that MedPass may not require additional outside advisory services until it focuses on a Series B milestone, or later.
MedPass' retained advisors currently include attorneys with Birmingham-based Maynard Cooper & Gayle, and it receives some accounting support from Alexander Thompson Arnold (Jackson, Tenn.). It banks with Pinnacle Financial Partners. Its Web presence is supported by JLB Works in Franklin, near Nashville.
Its strategic advisors include Knoxville-based Mike West, CEO of BPV Capital Management; A.J. Strickland, Ph.D., who is associated with the Manderson Graduate School of Business, University of Alabama, Tuscaloosa; and, Huntsville-based Adam Pearson, president of LearningEarnings.com, an education student rewards platform.
Direct competitors who sell to college administrators in the immunization niche are not readily apparent, Ogburn said, though he noted that among entrants its "closest competitor" is probably North Carolina-based CertifiedProfile (Castlebranch Corp.). That company operates in the broader compliance and background-screening arena, according to its website.
Asked about his team's exit strategy, Hallett said they now focus only on building the company, though a sale at roughly the five-year point is a logical option.
"We do see a lot of companies that would be interested" in being in the space, he said. "Only time will tell. It's really hard to see the future. Meanwhile, it's all about getting there," he added.
When Ogburn was asked hypothetically whether his next venture might also be in healthcare IT, he replied that he is not likely to feel industry-constrained.
Instead, he is more likely at that point to ask himself, "Where is the next biggest problem to solve?" VNC
---