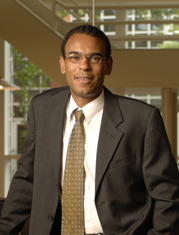 VANDERBILT University has announced a change in leadership at its innovation center, The Wond'ry, and the Center for Entrepreneurship at Owen Graduate School of Management has launched a Ventures Group to drive maturation of a VU-centered startup ecosystem that will ally with and contribute to the regionwide ecosystem.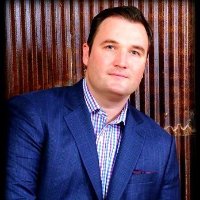 Robert Grajewski
In a release earlier today, Vanderbilt said that David A. Owens PhD, a professor of the practice within the Owen School, a consultant, serial entrepreneur and holder of three Stanford University degrees in mechanical and electrical engineering and related fields, will on July 1 succeed Robert Grajewski as Evans Family Executive Director of the The Wond'ry on the VU campus.
Michael Bryant
Meanwhile, during an event yesterday evening at Alumni Hall on the VU campus, Owen GSM Dean Eric Johnson PhD and Center for Entrepreneurship Director Michael Bryant conducted the inaugural Vanderbilt Ventures Group Pitch Night.
Bryant, 36, explained that the event is part of a fresh campaign to expand and augment the ecosystem surrounding ventures founded and-or led by VU alumni, wherever they are based.
He said the Group is expected to evolve, and currently creates events that draw both entrepreneurs and Angel investors, but has no advisory or similar role in raising capital. Informal pitch or demo nights are likely to be held several times each year.
VU alum Hunter Hillenmeyer, the Nashville-based head of strategic partnerships for Chicago-based STRIVR Labs, was also among those supporting this first event, said Bryant.
Bryant also noted that entrepreneur Michael Burcham is faculty advisor to the Center for Entrepreneurship and has also been supportive of organizing its initial programming. Burcham is founder-CEO of Narus Health and was the founding CEO of the Nashville Entrepreneur Center, among other achievements.
Investors spotted in last night's audience included members of institutionals Frist Cressey and FCA Ventures Partners and active Angel investor Stryker Warren, among others.
Companies telling their stories before the VU audience included Zeno Power Systems, a nex-gen radioisotope power system (Tyler Bernstein); Chalkline Sports (Joe Kustelski); PredictionHealth, for automatic patient documentation (Pedro Teixeira); and, Doorport, for Smart apartment access (Ben Taylor).
VNC understands all the companies are at various stages in raising capital.
Grajewski, 35, is concluding his three-year term having launched the Wond'ry in 2016 as Vanderbilt University's center for innovation, creative collaboration, design and entrepreneurship. In winning his appointment, Grajewski had bested nearly 100 qualified applicants.
He told VNC today that he aims to remain based in Nashville and is in advanced discussions regarding a range of attractive opportunities he has previously identified.
He said he knows from experience that "very few cities in the country that have as much energy and momentum" around entrepreneurship as Nashville.
Earlier in his career, Grajewski worked in private equity and venture capital deal sourcing, analyzing and investing for J.H. Whitney Capital Partners, Westwind Investors and Kamylon Capital. He also had shorter stints in internships with a Bain Capital Ventures portfolio company, Permira private equity and others. More details on his background and interests here.
Grajewski told VNC this morning that on his watch The Wond'ry served and supported more than 150 startups that collectively recruited at least $35MM in the form of investments, pitch awards, grants and other capital.
He was previously president of Edison Nation Medical and co-founder of Heritage Handcrafted, both in Charlotte, N.C. Earlier VNC coverage of Grajewski here.
VU said in its release, in part, "Owens serves as faculty director for the Vanderbilt Accelerator-Summer Business Institute. In addition, he has secondary faculty appointments in the School of Engineering as professor of the practice of engineering management, Peabody College of education and human development as professor of the practice of teaching and learning, and the School of Medicine as associate professor of radiology and radiological sciences.

"The Wond'ry has quickly become a welcoming, engaging 'home' for many of Vanderbilt's most innovative and creative students, and I am excited to lead the next phase of this nationally recognized innovation center," Owens said. "My goal is to help students, faculty and staff to be more effective innovators by making it easier to find tools, mentors, expertise and insights on innovation practice and design research. We will also increase the Wond'ry's connections to Vanderbilt's research centers, while working in close partnership with the Center for Technology Transfer and Commercialization," said Owens.
The release said Owens has played roles in support of NASA, the Smithsonian, Nissan, Mars, Wrigley's, Gibson Music and LEGO. He was a product designer at IDEO, where he did work for Daimler Benz, Apple, Dell, Corning and others.
After consulting for an extended period with the company, Owens also served a year as CEO of Griffin Technology, a Nashville-based consumer electronics firm in the iPhone/iPad/iPod accessory market, prior to its 2016 acquisition by California-based Incipio Group.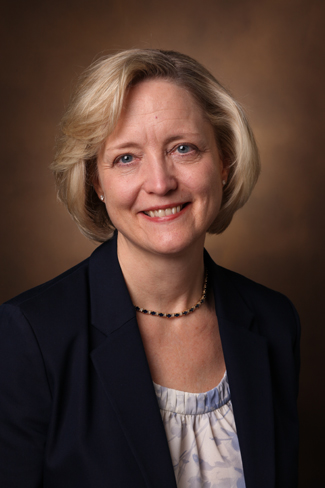 Susan Wente PhD
VU Provost and Vice Chancellor Susan Wente PhD was quoted in the release today as saying, "We thank Robert Grajewski for his leadership during the launch and formative years of the Wond'ry," VU Provost Susan Wente PhD said. "He has been instrumental in positioning the Wond'ry for future success."
A VU release said key achievements under Grajewski's leadership include establishing and growing partnerships with corporations including Deloitte, Accenture, IBM and RGP Consulting. Several of these companies support the Innovation Garage program that enables teams of students to work with a faculty mentor and others as they develop "innovative and disruptive industry solutions" from ideation all the way to prototype.
During 2017-18, the Wond'ry won a five-year, $500,000 National Science Foundation grant, in collaboration with the Vanderbilt Institute in Surgery and Engineering, to become an Innovation Corps site -- marking Vanderbilt as one of the premier academic institutions nationwide that nurture entrepreneurship. In addition, it secured award funding from VentureWell for PostFlight, a flagship entrepreneur education program, and has welcomed over 50,000 visitors since its opening.
The Wond'ry was also recognized during a recent Global Consortium of Entrepreneurship Centers conference, winning the title Outstanding Emerging Entrepreneurship Center.
"We have made significant progress in strengthening creativity and forging a stronger maker culture across campus," Grajewski said. "I have been fortunate to work with Vanderbilt students, faculty and the Wond'ry staff, and am proud of the foundation we have laid for future growth."
VU issued a release on The Wond'ry's change of command today, here. VNC.
. last edited 0715 8 June 2019
---