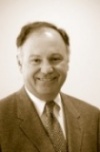 Tennessee cannot rely today on the economic tide that was rising before the recession, and must be creative in fostering capital formation and ultimately jobs, Dennis Bottorff told Rotary Club of Nashville this noon.
Bottorff went farther: Apprised from the dais by the event's convenors that public markets were down sharply at midday, an audience member asked him what he would say to encourage entrepreneurs amid the current economic uncertainty.
Bottorff replied with a slight smile that seemed both reassuring and unassuming, that he is "a little more optimistic" than the questioner's tone implied. Entrepreneurs, he said, are inherently adaptible and they are "where the strength is" in the U.S. economy. There should be greater concern regarding "the broad corporate level" and with respect to the "tremendous liquidity" that is now "sitting on the sidelines," rather than contributing to recovery.
Bottorff is co-founder and a managing general partner of Council Ventures, the VC that is a sponsor of Council & Enhanced Tennessee Fund (C&ETF), a TNInvestco fund created by Council and Enhanced Capital Partners.
In an interview prior to his formal remarks, Bottorff told VNC that the sometimes controversial TNInvestco program is "a worthwhile experiment to evaluate whether or not this is an effective way to generate jobs in Tennessee." He reminded his audiences today that such Tennessee firms as Fedex, HCA, HealthSpring and Psychiatric Solutions had become growth companies when fueled by private-equity investment.
Bottorff's C&ETF (like each of its nine peer TNInvestco funds) was allocated $20 million in tax credits under the TNInvestco program, which is thought to have produced about $14 million in fresh capital for C&ETF's use under the program's guidelines. VNC estimated in its report July 11 that C&ETF had to that point invested about $3.5 million.
Asked by VNC when he believes TNInvestco results can be evaluated and a second round of TNInvestco tax credit allotments considered by the General Assembly, Bottorff said he believes a thorough assessment probably cannot be done prior to 2014, roughly five years from the time the program was authorized by law.
Now, however, he said he believes activity spurred by TNInvestco strongly supports the wisdom of trying the innovative program.
The TNInvestco program, authorized in 2009, made $200 million in tax credits available to 10 certified TNInvestco funds, which translated into $145 million in capital for fresh investment in young firms based in Tennessee.
Through June 30, TNInvestco led to investing $32.6 million in 90 investments in 54 companies, attracting $52.7 million in co-investment, said Bottorff. Investments have produced "over 100" jobs to date, Bottorff said. He reminded his Rotary audience that TNInvestco funds are obliged to invest at least $50 million total by summer 2012.
The "macro environment" conducive to capital formation and, ultimately, jobs-creation in the U.S. is dramatically unlike the better environment of the Eighties and Nineties, according to Bottorff. In those earlier years, he said, the nation "felt good" about the dollar, low inflation and tax rates. Partly as a result, startup formations are down and Tennessee experienced a net decline in 2008-11 of almost 200,000 non-farm jobs, he noted. "It's probably not going to be a great environment as a whole for job growth" for some time, he added.
In an interview with VNC, Bottorff noted that TNInvestco was created 20 years after precursor CAPCO programs were created in some other states, and TNInvestco is an improvement over CAPCOs in a number of respects: TNInvestco affords the state an opportunity to recoup all its tax-credit contribution and to participate on a 50:50 basis in returns realized through TNInvestco investments; and, it provides greater assurance that investments will go to younger high-growth firms, all domeciled in Tennessee, among other advantages.
Though it's premature to make a judgment, Bottorff said it is possible that jobs created through TNInvestco will end-up costing the state nothing out of pocket, whereas traditional economic-development incentives often result in front-end costs of $50,000-$75,000 per job, investments which are not always recouped. He noted that recent data from a similar program in Texas has reinforced his optimism regarding eventual TNInvestco results.
Bottorff also told VNC be believes it is important to maintain the "vision" of TNInvestco as it was intended -- as an economic-development program, not a pure investment program -- among all parties, including both the legislative and executive branches of state government.
Through an initiative authorized by Gov. Bill Haslam and being executed by Economic and Community Development Commmissioner Bill Hagerty, Tennessee is preparing to make grants to an as-yet uncertain number of business accellerators or incubators scattered among the state's nine economic-development districts.
Asked by VNC for comment on that program, Bottorff said he thinks it likely some startups that graduate from those incubators will become candidates for funding by one or more TNInvestco funds. Responding to another Rotary questioner, he said similar initiatives by the Nashville Entrepreneur Center seem to "dovetail very nicely" with TNInvestco.
Asked by another Rotarian how TNInvestco benefits Tennessee's rural areas, Bottorff noted that although the benefits will take a while to work their way through the program, TNInvestco provides for a portion of the state's proceeds from realized investments to be directed to benefit rural areas. (As previously reported, Gov. Bill Haslam's economic-development initiatives and programs managed by Pathway Lending figure prominently in helping rural development.)
Asked by VNC about his views on the notion espoused from time to time by some observers that some investment assets of the Tennessee Consolidated Retirement System (TCRS) be directed toward in-state private-equity or venture capital funds, rather than all such investment being entrusted in very large allocations to out-of-state managers, Bottorff declined to comment.
In addition to co-leading Council Ventures, Bottorff is chairman of the Tennessee Valley Authority and vice chairman of the Board of Trust of Vanderbilt University.
For three decades prior to forming Council in 2000, Bottorff was key executive in four major banks and associated institutions. His full bio is here. VNC