EARLY-STAGE venture CapControls is aggressively pursuing growth through a strategic partnership with AnalytX, after securing capital from a TNInvestco and other investors, said co-founder and CEO Joe Maxwell.
Three-year-old CapControls has raised a total $3.8 million from six institutional investors, 16 Angels and seven members of management, said Maxwell. CapControls revenue is "still less than $1 million," with break-even anticipated in 3Q 2012, he told VNC. The company has nine full-timers and projects having 16 or more staff within 12 months, he said. There are currently no plans for another capital raise, Maxwell added.
The company's latest $1.8 million round closed May 20 and included investments from management, as well as from Council & Enhanced Tennessee Fund (a TNInvestco created by Council Ventures and partner Enhanced Capital Partners); Bluff Point Associates (Westport, Conn.); and, prominent individual Nashville investors whom Maxwell declined to identify. Bluff Point's portfolio includes other finance- and insurance-related technology plays.
CapControls' technology integration and co-marketing agreement with US/UK-based AnalytX reflects CapControls' intensifying marketing to private-equity and venture-capital fund managers, law firms, accounting and valuation firms and other professionals, Maxwell told VNC.
CapControls' PE/VC Desktop software helps "to literally rescue private companies and their investors from Cap Table spreadsheets," according to Maxwell's LinkedIn. The suite generates analyses, diligence, reporting and modeling of capital structure and shareholder records associated with private companies. It complements AnalytX's Private Equity Office product. The new allies will present their wares later this week during the annual Private Equity Software and Services (PESS) conference in New York City.
The AnalytX agreement is non-exclusive, Maxwell said. Asked whether the pact might be the first of a series of deals of national or international scope, Maxwell said only that resellers are important, particularly as additional functionality is wrapped-around the CapControls "engine." He added that he believes CapControls "has a reasonable opportunity to become a market leader by providing technology-enabled services and solutions, including reporting and analytics for the middle and front office."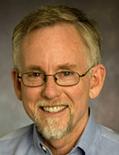 Blankenship
Chartered in 2008, CapControls (originally, Equity Service Solutions) represents the return of 42-year-old Maxwell, Co-founder and COO Charles Blankenship and several of their team members to entrepreneurship following their exit from Investment Scorecard, which they sold to Informa Investment Solutions in 2007 in a transaction valued at a reported $50 million. Scorecard provided tech solutions for wealth and portfolio management.
The CapControls venture is starting to "feel" much like Investment Scorecard did as its focus and traction grew, said Maxwell. Now, he added, "after taking a little time off" and developing CapControls to this point, he's ready to go to market aggressively, focusing first on PE/VC segments, while looking ahead to such potential targets as Angel investors and companies and institutions engaged in intellectual property management, commercialization and business acceleration and other sectors.

Gary Peat
Council Ventures General Partner Gary Peat told VNC that CapControls' proven management team, momentum and success in raising co-investment from outside the state are among factors making the company a good fit for Council's TNInvestco fund. Peat said that CapControls' possession of a "living, breathing platform" that can eliminate hidden costs and errors within smaller companies dealing with financings and reporting makes a compelling story.
The prospect of more partners such as AnalytX was apparently an important ingredient in CapControls' recent raise: In addition to emphasizing CapControls' platform and software, the management team's pitch highlighted the company's "ability to attract partners such as AnalytX and the leverage that the partnership provides," according to Ann Marie McGee, spokesperson for Cap Controls and president of focusOne, a Bay Area marketing firm.
Maxwell said his experience preparing Investment Scorecard for sale four years ago left deeply imprinted on his psyche what a morass capitalization-table management and related activities can become. He said he concluded that "smart guys and Excel spreadsheets" simply don't provide enough accuracy and efficiency for PEs and VCs.

Julia Polk
CapControls customer Julia Polk, who is CFO at Change:Healthcare, has previously endorsed CapControls' offerings. During a VNC interview, she quickly reeled-off functions and responsibilities that were made more accurate, efficient and valuable by CapControls' continually evolving software. "When people consider new investment in a company, the first thing they want to know is what the [capitalization] table looks like, how many parties are involved, how many people are going to have to approve things and how many shares are accounted for [etc.]..." Typically, she said, "you might not pay attention [to such things] for two years and suddenly you need to do a financing." At that point, she said, the company faces a very challenging task without new tools, she said. Polk said was earlier an investor in Scorecard, as well as a former limited partner in Solidus, the local VC. Prior to that, she was with Morgan Stanley and Equitable Securities.

Farrington
Shannon Farrington, founder and CEO of Brentwood-based WSquared, told VNC that her firm, which provides outsourced finance and accounting-department functions, in addition to IT and other services, recommends adoption of CapControls to its more than 70 clients. She noted that errors are easy to commit in Excel and modeling different scenarios using Excel, alone, quickly becomes "an interesting mathematical exercise."
David Condra
David Condra, founder of Dalcon Communications and a CapControls customer, told VNC, "Excel is the way we always did it, but after a few investment rounds of different types, it's hard to keep the Excel model up to date and, unless you invest a lot of time, Excel can't match the analytical or reporting options of CapControls."
Joe Maxwell's hometown is Huntington, West Virginia. He earned his MBA at the Owen Graduate School of Management at Vanderbilt University, in 1994; and, his bachelor's at Denison University (Granville, Ohio).
He is also chairman of Nashville-based Beacon Technologies; and, a board member for Independence Trust Company, Interactive Advisory Software and Mobular Technologies. VNC