Today: Heritage | LaMend | Branch | Chef | RTSWS | TCRS | Demo | Shore | Flex | SimplifyASC | Triad | Dolla | GreenPal | Sedgwick | GreenHold |
---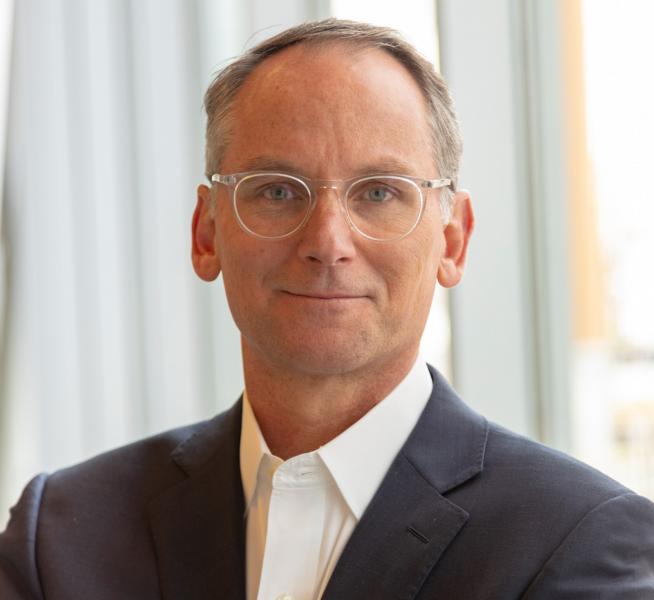 Paul Wallace
► HERITAGE GROUP-affiliated issuers Heritage Executive Network Fund III LP and Heritage Healthcare Innovation Fund III filed with the SEC regarding a $250MM-target capital raise, with no first sale completed, as of the report yesterday (May 30). The issuers are based in Green Hills, Nashville. Heritage was founded in 1986 by Rock Morphis and David McClellan, managing directors. Heritage Managing Director Paul Wallace authored the filing. The Heritage portfolio page shows 20 current investments and 13 prior investments. Related VNC coverage here. Three years ago, Heritage announced closing Fund II at $220MM, which was more than $50MM higher than Heritage's debut fund. After closing Fund II in 2016, the firm said in a press release it had $400MM under management.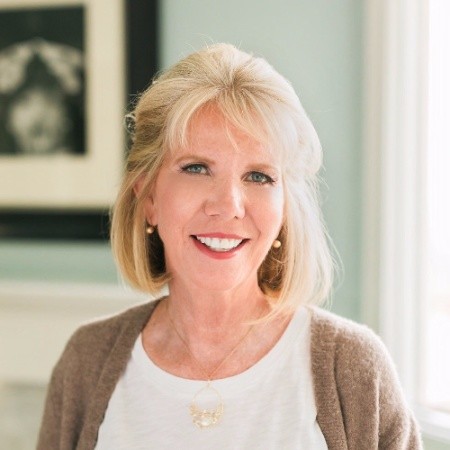 Betsy Scanlan
► BETSY SCANLAN, CEO and founder of The Good Patch by La Mend Inc., filed for her company's nearly $1.5MM raise. The company supplies transdermal hemp/CBD patches and other products, according to its website. Scanlan's LinkedIn shows she also has been an advocate for legalizing use of medical marijuana in Tennessee.
► BRANCH Technology Inc., Chattanooga, filed for a $5MM raise, with about $2.2MM in. The 3D manufacturing startup is led by CEO Platt Boyd IV. Associated with the filing are CFO Dan Wykoff; and, Darren Bechtel, who is with Brick & Mortar Ventures (SFO); David Coyne, investor. VNC research suggests that the Bob Batcheler associated with the filing is a Franklin-based techco advisor who previously advised LeanKit and others. This story will be updated as warranted.
Mailea Weger
FOODIE Much? Founder and Chef Mailea Weger filed for a $325K raise (still open) to support her new restaurant, I Love LOU LLC, which will open in 3Q 2019 at the site of the former Forte Louie restaurant, at 1304 McGavock Pike (37216). Weger told VNC the cuisine will be "California," very seasonal and "very veg-forward." Her husband is Photographer Ben Rice. "La Lou" translates from French as something like "hip young girl" or "girl friend," said Weger. LOU LLC was registered in Tennessee earlier this month. Weger has controlling interest and believes other investors will include a French restaurant group. Weger's attorneys are Aaron Kaalberg and Casey Riggs of Riggs Davie. She banks with First Tennessee and is having discussions with prospective accounting firms. Her PR here is to be led by The Door (Dolphin Entertainment, NASDAQ:DLPN). Weger's Instagram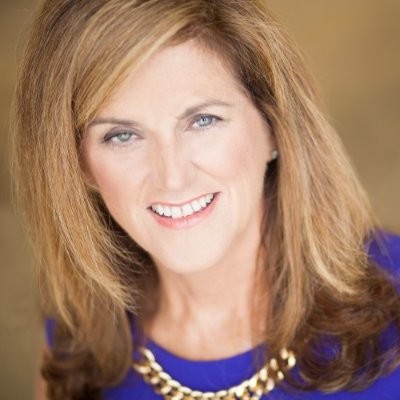 Maura Cunningham
MOVING the needle: Maura Cunningham, the Nashville-based founder and executive director of 6-year-old nonprofit Rock The Street, Wall Street provides an inspiring year-end update on RTS/WS efforts to "engage, excite and enlighten" high-school age girls about financial math and related projects. Offerings include educational trips to Wall Street, mentorship/protege programs and other efforts to improve financial literacy and introduce students to careers in finance.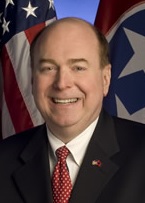 David Lillard
TREASURER David Lillard JD LLM, replied, we're told, "I'm not going to comment on that," after Communications Director Shelli King told him that Venture Nashville had asked whether or not he and/or Tennessee Consolidated Retirement Fund (TCRS) Chief Investment Officer Michael Brakebill had, as we put it in our May 15 query, "considered the pros and cons of Tennessee adoption of the model of the Florida Growth Fund." King told VNC the Treasurer did not elaborate. The Florida Growth Fund allows about $1BN of Florida retirement assets in Tech companies and allows smaller Florida-based institutional investors to manage these assets (as well as larger houses); and, what decisions have been made regarding this is or similar models have been made for TCRS." A decade or so ago, the Florida legislature gave the State Board of Administration (SBA) permission to invest up to 1.5% of the net assets of the Florida Retirement System (FRS) Pension Fund in "technology and growth enterprises that have significant presence in Florida. Technology and growth investments include, but are not limited to, space technology, aerospace and aviation engineering, computer technology, renewable energy, and medical and life sciences," according to Florida's description. Notably, also, while Tennessee's TCRS has purposefully never relied on Tennessee-based VC/PEs to manage any of its assets, in Florida the legislature said the Growth Fund initiative "may offer opportunities to small, state-based investment management firms to facilitate their development and growth." Note: TCRS did not have any permission to invest in private equity and related classes until freed to do so by legislation enacted in spring 2008, as exclusively reported then by VNC. Lillard was first elected Treasurer in January 2009. That same month, VNC reported TCRS had hired its first PE director. Florida liked the result of its first fund enough to authorize Fund II in 2014. Results here. According to data previously provided by TCRS: As of June 30, 2018, TCRS assets totaled nearly $49.8BN. As of Sept. 30, 2018, TCRS had 5.3% allocated to PE vs a 7% target. The PE share had risen to 6.4% by Dec. 31, 2018. Update: PEHub reported Nov. 4, 2019, that Florida has doubled-down on FoF activity.
► AUGUST 15 is MEMPHIS DEMO DAY for companies in 2019 cohorts of that city's accelerators, including Launch Delta Home Services (ServiceMaster, StartCo); ZeroTo510 medical device accelerator (Memphis Bioworks), and others. At least a Baker's Dozen of startups will be demo'ing, press release here. Related Daily Memphian story here.
Chris Mioton
► SHORE CAPITAL PARTNERS announced that, in line with Managing Partner Justin Ishbia's promises reported by VNC last November, the company continues to expand its presence. Ishbia participated a week ago in a healthcare investment panel discussion conducted by Nashville Health Care Council. He subsequently announced that Shore Partner Chris Mioton will lead the Nashville effort, first from Chicago and then from offices to be established here this summer.
► FLEXWISE Health, Brentwood, led by CEO Kevin Godsey, filed for a $4MM raise, with $3.4MM money in. Flexwise is a technology-enabled business support services company with an on-demand staffing platform that provides healthcare organizations with direct access to fully-vetted healthcare professionals available on a flexible basis. Directors associated with the filing include Taylor Whitman of Concord Health Partners and Stephen Savitsky, whom VNC research suggests is the founder of ATC Healthcare. Banker CoView Capital (NJ) supports the raise. Flexwise coverage here.
► SIMPLIFY ASC completed its $3.3MM Series A raise, according to its May 30 report. See VNC's earlier indepth report here.

► MEMPHIS-based Triad Life Sciences filed on a $3.3MM raise for what CEO Russ Olsen described on his Linkedin page as "an early stage biotech company focused on revolutionizing the healthcare market with the industry's first P3 Regenerative Technology Platform of bio-active extracellular matrix scaffolds for treating soft tissue injuries (complex surgical wounds and chronic wounds) and inflammatory pain conditions."
► LEAD ONE LTD. amended its placeholder filing for securities sale of Blockchain/crypto-currency tokens/coins: "Only the LEAD tokens may/will be offered as a security token. The Dolla (DLA) tokens will not be offered as a security and will retain their status as a utility/currency/commodity tokens." It hasn't been offered yet. Their attorney is P.B. Stanton, based in Brentwood. The Dolla team is multinational.
► GREENPAL Co., the Mid-Tennessee company with a lawncare app that connects property owners with lawncare professionals and supports scheduling and payment, has entered the Chattanooga market, the TFP's Dave Flessner reports. Crunchbase shows only a $250K Seed round in 2013 and this 2015 Ideamensch piece explains that co-founder CEO Bryan Clayton favors bootstrapping. (In 2013, he sold his Peach Tree Inc. landscaping company, which operated at a nearly $7MM runrate, according to Tennessean coverage.)The Tennessean coverage at the time.) Co-founder Gene Cabellero told the TFP this week that in Nashville, alone, it has more than 300 lawcare professionals to serve-up. The TFP indicates the company is supporting businesses in at least 14 states. Other coverage indicates the app penetrates at least 75 service areas. The company's third co-founder and CTO is Zach Hendrix.
► MEMPHIS-based Sedgwick LP, the insurance claims solutions company led by David North, filed for a $25MM raise, showing $13.8MM money-in, via 146 investors. The company has since its founding in 1969 been sold 6 times, including in 2014 to KKR and in 2018 to Carlyle Partners (more detail here). Equity capital for most recent majority-stake sale came from Carlyle Partners VII and Carlyle Global Financial Services Partners III, L.P., a financial services buyout fund. BofA Merrill Lynch served as financial advisor to Sedgwick, and Simpson Thacher & Bartlett LLP served as legal advisor. The Carlyle transaction was valued at $6.7BN, details.

► ADVANCED Green Holdings Inc., CEO John Van, filed for a $250K raise ($100K sold), for an Ag-related business. Herbert Dogan is also associated with the filing. VNC

. last edited 0952 1 June 2019
---