. Today's SSM | FanTheJam | VU Ventures | LaunchTN ICC | Randolph | DRS | Good | Nusachi | Jumpstart | State
---
Jim Lackey
SERIAL Nashville healthtech entrepreneur Jim Lackey has joined Memphis-based SSM Partners growth equity firm as an operating partner. The firm noted that from 2009-2017, Lackey was CEO of Enablecomp, and became chairman following its recap. Lackey's also a former Chairman and CEO of Passport Health Communications (exited to Experian). Earlier, he held executive roles in Focus Health Management, Coventry Corporation and HealthAmerica. He's now on boards of Omnia Partners, HarmonyHIT, Nashville Capital Network and Complete Holdings Group (parent of Enablecomp) and previously served on the boards of PharmMD (now AdhereHealth), PatientFocus, Concert Genetics (fka NexGxDx), among other ventures and investments. Earlier VNC Lackey coverage here. Earlier SSM coverage.
Nancy Tunick
MUSICTECH: Nancy Tunick is a Music-industry veteran who recently launched Nashville-based FanTheJam LLC and filed to raise $100K. The new platform allows fans to subscribe to their favorite artists and to receive exclusive recordings and other content, as well as merchandise offers, fan-artist meet-and-greets, etc., on a regular basis. The company is already getting uptake from clients of her existing Grassroots Promotion. Tunick's LinkedIn is here. She expects to raise Seed capital in 2Q2020 and recently made her first hire, Julie Dove, based in Los Angeles. Tunick is a mentor at Nashville Entrepreneur Center and says her Grassroots company has already helped launch several platforms. She's looking to populate an advisory bench ahead of the Seed.
VANDERBILT Ventures Group is starting to look like an Angel group. As VNC previously reported, in June the VG launched an initial version of its program, driven by alumni and staff of Vanderbilt University and/or its Owen Graduate School of Management. On Sept. 23, the VG convened for presentations by four startups with VU/OGSM alumni founders: Alpha Investing (Fark Tari, Daniel Cocca), a private capital network backed by a team that says it "connects accredited and professional investors to institutional-quality, private real estate investment opportunities." Blueprint Title (Steve Berneman), which is currently operating five markets, including Nashville, to streamline title closings via its tech, model and pricing, with an eye toward "disrupting title insurance", according to its website. Herowear (Mark Harris), which develops products for workers in physically demanding jobs; Savvy Financial Inc. (Jeffrey Hull), which offers a digital investment adviser focused on enabling those saving to cover college expenses. Michael Bryant, director of the Entrepreneur Center at OGSM, is staff lead. The VG debuted in June. Collaborating VU alumni include Hunter Hillenmeyer. Note: Separately, VU Engineering alumnus, Ben Taylor, co-founder of Doorport, will speak at VU on Oct. 15 about his startup experience. Details here.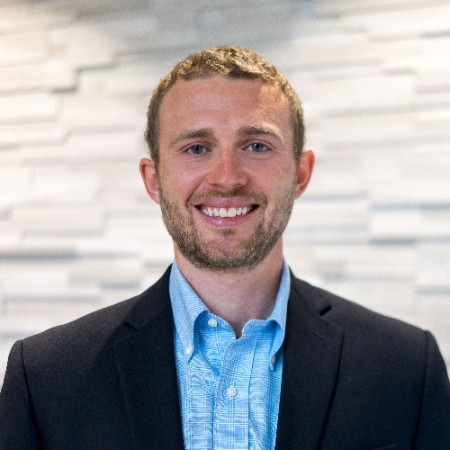 Andrew Bouldin
LAUNCH TENNESSEE plans to add perhaps 20 more volunteer professionals to its Investment Capital Continuum (ICC) committee, the agency says. So far, it has Melissa Aldridge (Knoxville), VC consulting; Andrew Bouldin (Nashville), FCA Venture Partners; Kayla Graff (Memphis), SweetBio; Tony Lettich (Johnson City), The Angel Roundtable; and, Anthony Young (EIR, Epicenter Memphis).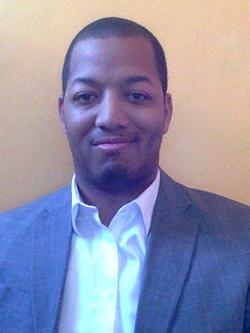 Shaun Randolph
LAUNCH TENNESSEE hasn't decided whether or not there will be a replacement for Shaun Randolph, who left in August after about eight months as LTN's capital program manager, according to a spokesperson for the agency. Though he is once again operating from LA-land, Randolph told VNC that his SoTech Ventures has recently entered a joint venture agreement with former Tennessee Titans Linebacker Derrick Morgan, whose KNGDM Impact Fund plans to raise $50MM to pursue Opportunity Zone projects involving real estate and operating businesses. Randolph told VNC that SoTech Ventures will power an accelerator aligned with Morgan's KNGDM FUND. Randolph was named among advisors in a July 2019 Forbes article about Morgan's plans. Randolph said SoTech Ventures, consistent with OZ priorities, is focused on entrepreneurs in underserved communities. From the outset, the Accelerator will support owners potentially high-growth or scalable businesses with such things as team development and securing nondilutive capital (e.g., grants, philanthropy, etc.), while small or "lifestyle" businesses will receive assistance for focusing on customer acquisition and corporate development, including tech enablement. Randolph had relo'd from Los Angeles for the LaunchTN job in Nashville, in January. Related story here.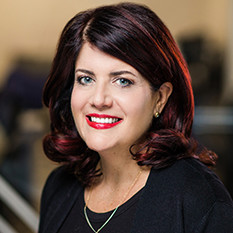 Randi Schochet
► RANDI SCHOCHET is now the New York City-based chief marketing officer of Digital Reasoning Systems (DRS), Brentwood. Former CEO Brett Jackson departed earlier this year (reported here Aug. 21, 2019). Schochet previously spent nearly 27 years with American Express and American Express Open. Prior to her DRS appointment, she was CMO for N.J.-based Cross River Bank, a financial services provider and fintech.
► WILL JOSEPH, formerly CoStarters co-founder and COO, is now founder-president of Good Startups, the Chattanooga-based group that supports entrepreneurial ecosystem builders who seek to support individual entrepreneurs.
► NUSACHI INC., the Nashville startup that says it is engaged in extraction and refining of premium hemp products for the global marketplace, filed in August upon completion of a $2MM equity round, involving a reported 15 investors. Named in association with the raise were Co-Founder and CEO Tonya Lewis; Co-Founder/COO Jake Benjamin; Co-Founder and Chief Strategy Officer Mark Montgomery; and, Director David Roland, who confirmed he is chief VC officer at Ingram Content Group. The firm's GC is Jason Epstein of Nelson Mullins.
RESOURCES: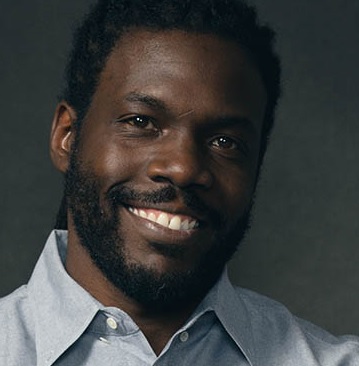 Marcus Whitney

Vic Gatto
JUMPSTART Foundry Co-founders Vic Gatto and Marcus Whitney did an open webinar recently, in which they seemed forthrightly to explain why they were moved to put a bit more distance between JSF and Health:Further; why they only have two termsheet valuations to cover all comers; how they came to be convinced they had to place smarter bets on more highly "de-risked" startups (largely about getting to the heart of "market needs" to further ensure a targeted 75% successful-exit rate), particularly if they're going to hit 100 portfolio companies next year, up from more than 80, now...and more. REPLAY here.
GOV. BILL LEE's Administration is comprehensively evaluating how best to further improve dissemination of information about the State's performance against key objectives and metrics in domains ranging from health to economic development, according to Chris Walker, an advisor to the governor and director of his communications unit, during an interview with Venture Nashville. As VNC reported at the time, predecessor Gov. Bill Haslam caused to be created what may have been an unprecedented data repository that was regularly updated to show the State's progress, or lack thereof, along key dimensions. We reported the overall project as a "dashboard," and it was ultimately labeled Transparent Tennessee during the Haslam Administration. The performance indicators now accorded priority in the Lee Administration are listed here, where additional links lead to domain-specific dashboards (e.g., Healthier Tennessee). In addition to dashboards under the Governor's Priorities, additional links are separately provided for both Financial Overview and OpenECD (Economic and Community Development). In addition, a separate set of "OpenMap" subject-matter filters affords an opportunity for refined topic and data searches. VNC has not been able to determine which administrative unit, if any, is responsible for timely reporting of the full range of performance metrics. The Lee Administration has more prominently displayed a link to Transparent Tennessee in the navigation bar of State government's website. D.C.-based and bipartisan-oriented Results for America has on several occasions cited Tennessee among states engaged in evidence-based policymaking and operations, e.g., 2018 item here. VNC
. last edited 0840 1 Oct 2019

---