TODAY: Brick | Chalk | Neuro | FINTOP | RoyFI | Levo | Haven | FWaves | Unum | Spesana | Olura | Hemp | Stars | Sentry | Light | Proof | Handle| Fly | Forum |
---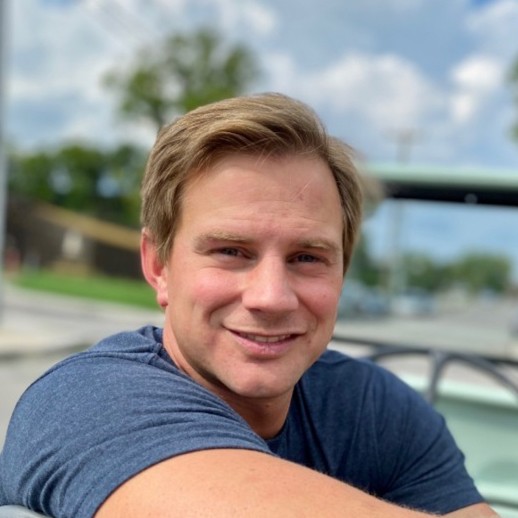 Cam Doody
BRICKTHROUGH IDEA? Brickyard Capital LLC filed for a $1MM equity raise, led by Chattanooga Co-Founders Cam Doody and Matt Patterson (of Bellhop fame), plus Directors Ted Alling, Barry Large and Allan Davis, all three of whom have had Dynamo VC, Access America, and The Lamp Post Group roles. According to its website, Brickyard aims to be a source of early-stage capital and a "founder outpost" for founders who locate in Chattanooga and 'burn their ships' to focus on building worthy businesses, with Brickyard Capital writing $100K-$250K initial checks for those accepted. In April, Brickyard Capital registered in Delaware and Tennessee. It's tweeting via what seems to be a former Lamp Post account here. Prior to formalizing Brickyard Capital, Matt Patterson was a cofounder of The House, which had obtained some minority investment from Lamp Post. Responding to a query from Venture Nashville, pointman Cam Doody said he felt it was premature for him to comment publicly on Brickyard or its portfolio. On their website, Doody and Patterson provide 'their take' on the importance of maintaining mental focus and no-retreat advancement when working to build successful companies. In that piece, they refer to their portfolio and advisory community as including a "cadre," while in a separate LinkedIn post Doody said with some humor that the atmosphere in the Brickyard may be "kind of" cultish. Brickyard site here.

► GAMING: Nashville-based Chalkline Sports Inc. filed for a $3MM raise, with nearly $2.7MM in. Named: Daniel Kustelski, Joe Kustelski, Jason Foster, Greg Buonocore, Patrick Conroy. Earlier coverage: Chalkline Sports, Chalkline Partners, Joe Kustelski.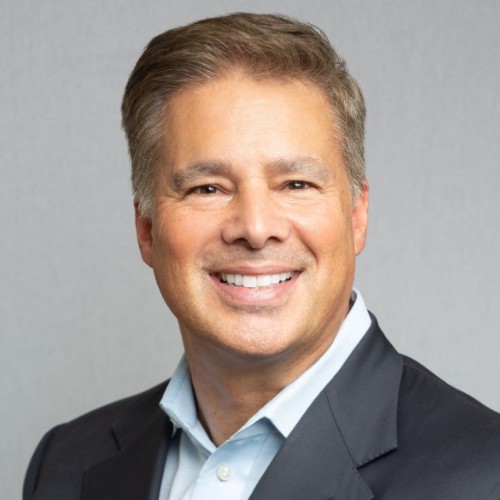 Doug Grindstaff
DOUG GRINDSTAFF, the Nashville-based Angel investor and CEO of E. Douglas Partners LLC, recently announced that in 2020 he and other investors took stakes in Salt Lake City-based Blackrock Neurotech. More recently, Blackrock Neurotech -- which focuses largely on mind-computer interface technologies -- accepted its first institutional investment to advance hardware and software it sells into the neuroscience research community. Blackrock announced its recent $10MM round was led by "Christian Angermayer's re.Mind Capital with participation from Peter Thiel [Palantir, etc.], German entrepreneur Tim Sievers, and Sorenson Impact's University Venture Fund II."
► FINTECH: FINTOP Capital execs Joe Maxwell and John Philpott were out front in leading rounds for two startups that recently sold: Quadient (France) bought Beanworks (Vancouver) for an announced $105MM. More on Beanworks here. SanFran-based Sift recently signed a definitive agreement to buy 11-year-old Salt Lake City-based Chargeback. Other FINTOP coverage here.

► FINANCE: Newly formed RoyFi Inc. in Franklin showed $1.4MM raised toward a $2.5MM target for a company that would, according to a trademark filing, support factoring of royalty payments and royalty advancements. The executive-filer is Peter Harvey.
► FINANCE: UPDATING on a $15K filing for Levo Financial, Chattanooga, which offers online a spendable investment account. Named: Dillon Martin. See our coverage here on their larger raise in 2020.
► SECURITY: HavenLock Inc. in Franklin, Tenn., reported it's raising about $2MM to advance its smart door lock technology. Previous VNC notes on 7-year-old Haven Lock here. Founders: Alex Bertelli, Clay Banks.
► TRANSPORT: FREIGHTWAVES for Startups' ranks of participating VCs has risen from to 31 from 20 since eight months ago, when Chattanooga-based FreightWaves announced it would provide a range of maturation support to Seed- and Series A-stage companies that are already backed by VCs focused on freight, logistics and related fields. FreightWaves also recently announced it had raised $16MM from investors led by Triangle Peak Partners and other investors to support its FW Carbon Intelligence platform. VNC FreightWaves coverage here. Updated 2 June 2021: FW filed with SEC on its $16M raise here.
► BENEFITS: Chattanooga-based UNUM spawns technology solutions, as with its workforce behavioral health dashboard and its complex worker leave-management solution.
► MEMPHIS-based Carla Balch filed for a further $3MM raise for Spesana, which offers Oncology molecular diagnostic clinical decision support using patented visual computing to help physicians choose treatments, trials each patient. VNC's earlier Spesana reporting here.
Shannon Britt
► SHANNON BRITT, Founder/CEO of Novion Devices in Franklin, Tenn., recently reported selling $150K in equity in his Olura LLC, which offers beauty and cosmetic skin-treatment technologies and related products. He filed for a $1MM raise in 2019. At the time of our previous reports, he was advised by attorneys with Riggs Davie. Updated: Happi.com reported Aug. 17, 2021 that Britt, et al, had completed a $1MM raise for Olura LLC that was led by . The Olura team members are here. Other VNC Olura coverage here.
► HEMP oil extraction is among multiple roles of Hemp2Lab in Rossville, Tenn. It's raising $1.2MM. CEO Bill Margaritis. CCO Keith Allen. COO Thomas Childress.

► TBD: COUNTING STARS Ventures LP (Series LM), in an SEC filing showing a Nashville Music Row venue, reported raising $4.5MM in venture. The signer for the filing is shown as Erin Rosenthal, designated attorney in fact. Data on the filing directs to the Bay Area offices of Flow Inc., a financial services and fintech company with offerings for fund and related work-process management, in which Rosenthal is COO, according to her LinkedIn. A representative of the Nashville law firm of Keller Turner Andrews & Ghanem confirmed only that the firm is the registrant of the CountingStarsVentures.com URL (parked), which was secured in March, around the time a number of Counting Stars entities were registeredin Delaware.
► HC: SentryHealth, the Louisville-based well-being management and patient engagement solutions firm, raised nearly $3.4MM from 33 investors. President-CEO: Kevin Porter.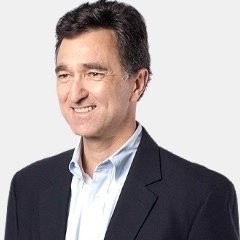 Gary York
► SAAS: Remote help-centered Help Lightning in Birmingham raised $11MM to advance the business built around remote assistance, via next-gen video collaboration services. CEO Gary York is a Vanderbilt University School of Engineering alumnus and holds master's and doctoral degrees from Carnegie Mellon.
► HOSPITALITY: PROOF Bar & Restaurant Incubator seeks to raise up to $150K through a MainVest offering, here. CEO: Michael Robinson. Previous VNC notes on Proof.
► HC Supply chain: HANDLE Global (Healthcare Asset Network), which provides technology to support the healthcare equipment supply chain, was formed seven years ago in Prospect, Ky., northeast of Louisville. It recently secured a 10-year $1.4M Kentucky tax incentive, after pledging $7.8MM investment in its expanding business. Crunchbase shows the company announced raising $3MM in Angel and Venture in 2016. SEC filings suggest it raised another $2MM in 2018. Founder-CEO: Kyle Green.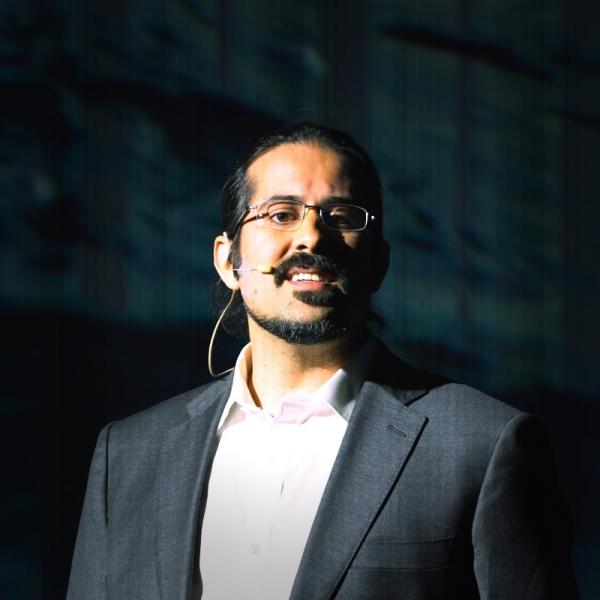 J. Isaac-Lowry
► WEARWARE INC. dba FLYWIRE in Lexington, Ky., says on Crunchbase "Flywire is a patented video technology that translates video-enabled fisher data into actionable insights at a fraction of the cost. They work with fishers and seafood suppliers to provide at-sea verification of sustainable fishing efforts, translating video-enabled fisher data into actionable insights at a fraction of the cost. At FlyWire they create technology to verify what happens on the water and deliver the data needed for more sustainable seas and a more transparent supply chain." The company made multiple filings last month here. Crunchbase shows the 8-year-old company having raised $1.2MM. Previous SEC filings. CEO: Jacob Isaac-Lowry. COO: Sarah Alessi.

► SHIRLEY Frontiers LLC told the SEC they seek to raise $75K capital to support The Free Speech Forum (FSF) community, podcast, merchandise and related activities. John Shirley is the Huntsville-based majority owner of Shirley Frontiers. His business interests also include web development services, real estate, and engineering projects. The FSF's recent informal podcast via YouTube suggest the FSF team is having fun, while hoping to provide an ecosystem for those who feel major social platforms have blocked, sanctioned or otherwise pushed-away many would-be users who need another outlet.
► See previous editions of Venture Notes here ... and all stories in reverse-chron order here. VNC
.
---