. Today: Saint | Bartholomew | Octerra | Ganjei | Marker | Wall | Tolleson | Landaiche | Heritage | Cressey | Townsend | Smith | Taveau | Pieper | Oppong | McPeak | Weaver
---
Mike Saint
► MIKE SAINT, the 71-year-old founder of startup Anquiro in Franklin, died Sept. 4. The Boston native was for decades widely involved in Nashville's startup, business and arts communities. Williamson Herald obituary here. His LinkedIn here. Venture Nashville's previous coverage of Mike Saint is here.
► BURTON Hills-based Heritage Group made Partners of Jesse Bland, Lauren Brueggen, Bryan Bui, and Graham Hunter, release here.
Bo Bartholomew
HEALTHCARE and tech serial entrepreneur and investor Bo Bartholomew was recently named CEO of EvidenceCare, a clinical decision support technology provider, release here. A few weeks earlier, VNC reported that Bartholomew and Brian Fox, now a VP with Thomson Reuters, which bought Fox-led Confirmation Capital in 2019, had filed for a planned $2MM raise by issuer Rockmont, with funds to be used to target the healthcare sector. Several Rockmont entities were registered in Tennessee between May-July this year (attorney Beth Moore, SRVH, Sherrard Roe). VNC research suggests EvidenceCare has raised at least $17MM in debt or equity since inception.
MARCOM: Octerra Chairman David Mason confirmed that co-founder David Corts, a cofounder and former CEO of Octerra, as well as a cofounder and former president/COO of StudioNow, which was also co-founded and is still led by CEO Mason, departed Octerra in Q1 this year. Corts is now COO at Fresh Technology, the FINTOP-backed BOH-FOH hospitality fintech with presence in Birmingham and Nashville. LinkedIn here. Long-time StudioNow and Octerra exec John Wallace is now Octerra's president, said Mason.
► BIO: KELLY Ganjei, CEO of Memphis-based Cognate BioServices Inc. was chosen as the Ernst & Young LLP (EY US) Entrepreneur Of The Year® 2020 Southeast Award finalist. Release. LinkedIn. EY's Entrepreneur of the Year awardee is to be announced in October.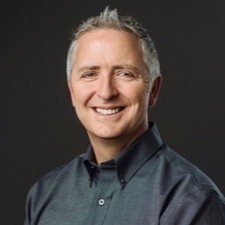 Jason Marker
► E-COMM: NASHVILLE'S Jason Marker has been named chief growth officer of Fetch Rewards's U.S. and global push. Madison, Wisc.-based Fetch offers an app for consumer grocery-household items discounts. Crunchbase says the 7-year-old company has raised more than $50MM capital. Release. LinkedIn.
► BIOPHARMA Atralas announced that Jonathan Wall PhD, is its Interim Chief Scientific Officer. Wall is professor of Medicine at the University of Tennessee Graduate School of Medicine and head of the Amyloidosis and Cancer Theranostics Program. News of the appointment came with Atrellas' completion of a $25MM Series A raise. Release here.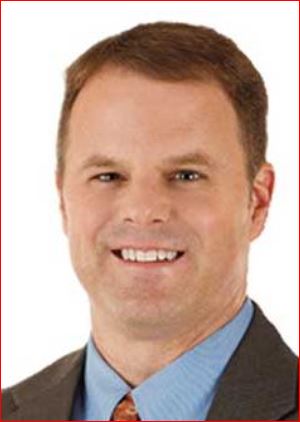 Marc Tolleson
► LBMC announced appointment of Shareholder Marc Tolleson as leading M&A in private equity, construction, manufacturing. LBMC, Brentwood-based and nationally ranked accounting and consulting firm, is signaling its rising interest in Private Equity clients and projects, serving startups to $1BN revenue companies. Release here.
Pierre Landaiche
UMRF Ventures, a 3-year-old for-profit subsidiary of University of Memphis Research Foundation, named Pierre Landaiche III its full-time CEO. The venture started in 2017 with a grant from FedEx. Since then, UMRF-V says it has about 10 FTE staff; and, since its founding in 2017, it has employed at least 450 students in IT help-desk, system analytics and other roles, paying the UMRF-V cadre total compensation of at least $5.3MM. Landaiche was previously held senior roles in management of major sports and conference venues in Memphis and Jacksonville, Fla.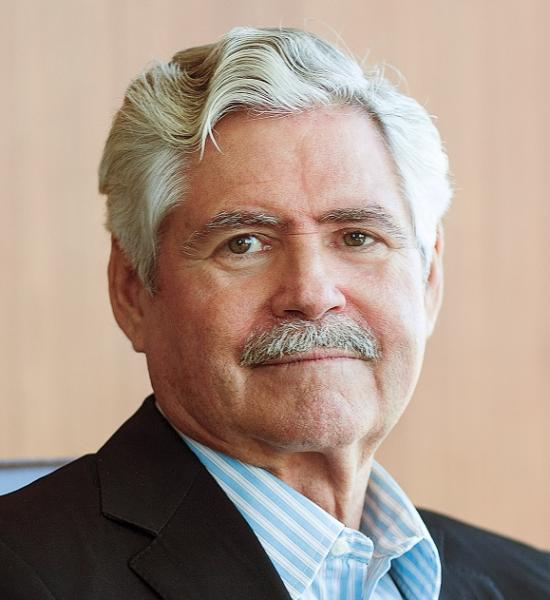 Brian Cressey
CHICAGO and Nashville-based Cressey Co., the healthcare-focused private investment firm, promoted Steve Dildine to partner and Ryan Moseley to principal, both based in the Windy City. The firm regularly notes that it considers Nashville the "Silicon Valley of Health Services." In a January release regarding its new offices in Nashville's Green Hills, the firm said that its Nashville presence, established in 2008, had led to CresseyCo. investments totaling $238MM in local-area healthcare services businesses. Cressey Co. Partner Brian Cressey founded CresseyCo. in 2008. He partners in Nashville with Former U.S. Senate Majority Leader Bill Frist MD, in a VC firm, Frist Cressey Ventures.
Ted Townsend
MEMPHIS entrepreneur and economic-development influential Ted Townsend of the University of Memphis will lead an economic development partnership comprised of both UMemphis and the Greater Memphis Chamber, Chamber release here; UMemphis release here. Townsend, a Memphis native and a UMemphis alumnus, is also current chairman of Life Science Tennessee, a biotech trade association based in Nashville; and, he was previously deputy commissioner of Tennessee's department of economic and community development. VNC coverage of Townsend here.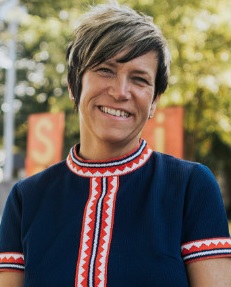 Leslie Smith
EPICenter Memphis (Vibrant Memphis) CEO Leslie Smith announced her impending departure. On Oct. 1, she will assume her new duties as national director of Gender Equality in Tech (GET) Cities, which seeks to accelerate representation and leadership of women in tech by development of inclusive tech hubs across the U.S. GET Cities is led by SecondMuse and Break Through Tech in partnership with Pivotal Ventures, the investment and incubation company created by Melinda Gates, according to an EPIcenter release. VNC coverage of Smith here.
Jessica Taveau
JESSICA TAVEAU, the Chief Brand Officer on the EPICenter management team, is to assume duties as the nonprofit's Interim President and CEO, Oct. 1, in the wake of Leslie Smith's planned departure. Taveau's LinkedIn is here. Responding to a VNC request for comment, Taveau said, "While it's a loss for our organization and our city, we are so excited for Leslie and her new opportunity. Leslie's strategic vision for our regional entrepreneurial ecosystem -- one that is thriving, equitable, collaborative, and represents the citizens of Memphis -- has absolutely transformed the way our community serves and elevates entrepreneurs within our economy. Together with our partners, our dynamic team continues to move that vision forward and is committed to further strengthening our ecosystem and ensuring founders of startups and small businesses have equitable access to resources they need to launch, grow, and hire in Memphis and Shelby County. What remains unchanged is that our collective and intentional investment in entrepreneurs is critical, especially right now."
► BIG SISTER Corp., dba TRIBE and led by Founder-CEO Kim Pieper, filed for a roughly $4.7MM raise, with the SEC filing showing a Green Hills address. Pieper, an Iowa native whose marcom and related work has also found her in Colorado and California, describes the Tribe browser extension as enabling shoppers to make purchases from companies with practices that are consistent with the user's values and social-impact interests.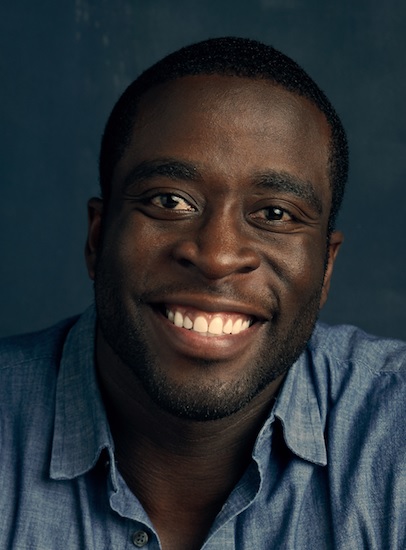 Daniel Oppong
► TALENT: DANIEL OPPONG, the former Jumpstart Foundry talent director, is now founder of OhanaHealth LLC, an independent business that aims to use its OhanaConnect tech platform to provide students fellowships, jobs and connections within high-growth healthtech companies. Release here. His LinkedIn here.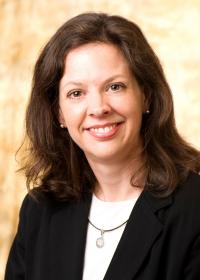 Julie McPeak
INSURETECH: ATTORNEY Julie Mix McPeak, former Greenberg Traurig shareholder and former commissioner of the Tennessee Department of Commerce and Insurance, has been named senior deputy general counsel of Root Inc., parent of Root Insurance, which says it is "the nation's first licensed insurance carrier powered entirely by mobile." Release here.
STAFFING: Kenneth Weaver of Old Hickory, Tenn., is an independent director of 5-year-old ShiftPixy Inc. (PIXY) (Irvine/Miami), which provides staffing services supporting worksite employees (WSE) in industrial, services, and food and hospitality markets, according to SEC filings. ShiftPixy recently announced it will be supporting US Wellness's deployment of 9K nurses. Weaver, who served decades in Bridgestone/Firestone roles, is also managing director of TVV Capital (dba for Andrew W. Byrd & Co. LLC), according to SEC filings and the Nashville PE's website. It has a sub called Rethink Human Capital and it's building what it refers to as a national human capital management (HCM) ecosystem of operators and workers. The company IPO'd 3 years ago via a $12M raise. Its market cap, now about $71MM, was $86MM in July, according to information online.


. lasted edited 2133 21 Sept. 2020
---