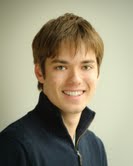 Ben Gotow
KODIAK is a new tech solution that gives teachers access to instructional data from the iPhone and iPad apps their students are using, and features an automated gradebook and reporting system.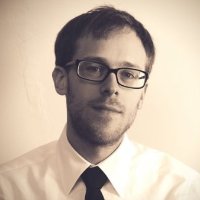 John Horstman
The Nashville-based co-creators of the business growing around Kodiak, Ben Gotow and John Horstman, plan to launch Kodiak's private-beta phase on March 6, during South By Southwest's education innovations event in Austin, Horstman told VNC, this morning.
They will then spend about two months working with developers to encourage them to leverage the Kodiak platform, Gotow told VNC. With more than 20,000 apps already in the education category for iPad, Gotow explained, cementing ties to great 3rd-party developers who can integrate Kodiak functionality into their apps-in-development is a major opportunity.
In late May, they'll launch their pilot Kodiak product. By that point, they'll also begin formally asking investors to inject a tentatively estimated $245,000 into the venture, said Gotow. On the course they now chart, the initial seed money should take them through August 2013. By then, they'll decide whether market uptake is sufficient to bootstrap, or they'll consider an A-round capital raise.
Kodiak represents an attempt to provide educators more real-time data and understanding about which ed-apps are working best with entire classes of students, as well as individual tablet-user students; it produces data and reports that help parents, educators and students respond to shortfalls, and accelerate learning by upgrading to more challenging apps. Kodiak is to include a recommendation engine, as well, allowing individual users to benefit from shared experience. The raw data, itself, is likely to quickly become an asset, Gotow ackowledged.
In 2010, Gotow earned in bachelor's in computer engineering at Vanderbilt University School of Engineering. He then spent an intensive year at Carnegie Mellon University, where he met then-fellow student Horstman. In 2011, they both earned Carnegie master's degrees in human-computer interaction.
A Blacksburg, Va., native, Gotow said he had considered further studies after Carnegie, and he had also begun receiving job offers from Apple, Google, and others. The prospect of working on iPhone apps or Android-driven tablets loomed ahead, said Gotow, who will soon turn 24.
"I kept thinking, 'At 30, I'd rather have a failed start-up under my belt than a few years at Google," and he opted for the entrepreneurial path, he said.
Kodiak's immediate cash requirements are relatively modest, mainly because Gotow and Horstman are software engineers, and they handle most of their startup's heavy tech lifting, Gotow explained.
Gotow is also founder of an unrelated consulting company, Foundry376, a software-development collaborative that has already spawned mobile applications, and he continues to generate selectively some personal income from occasional outside projects, he explained.
Gotow's VU undergrad earnings and Gizmodo attention were noted by VNC in 2009. In addition to his Foundry376 platform, Gotow's Linkedin indicates that while at Vanderbilt he developed a mobile app for VU Medical Center that supported streaming video from operating rooms and integrated with an existing system supporting OR management and perioperative informatics. Gotow's earlier personal portfolio online refers to his having produced software, web design and other goods for a decade or more.
Kodiak benefits by another bit of Gotow experience: While pursuing his master's at Carnegie, Gotow did a capstone project at 3M that was related to the education marketplace. That experience fueled his imagination and allowed him to better understanding of of the vast K-12 education marketplace, he said.
Horstman, a 31-year-old native of the Chicago area, said this morning he does a little consulting apart from Kodiak, mainly at the request of entrepreneurial friends. He holds a bachelor's in electrical engineering from the University of Illinois, as well as a Carnegie master's. Prior to Kodiak, he worked as a business analyst and lead software specialist for Avanade, an IT firm closely aligned with Accenture.
The Kodiak brand was chosen on a whim early-on, partly because the name did not position the venture in any particular way. The name may or may not survive the pilot phase, said Gotow.
Asked about competitors in the space, Gotow said there are numerous "one-hit wonders," and at least one well-established offeror that is currently focused on early-childhood education, rather than on classroom learning data: That's DuckDuckMoose Design, based in Palo Alto.
The Kodiak team has not yet decided what name or precise legal form their business will have. The founders work from the Nashville Entrepreneur Center, where they have received valuable assistance from both staff and tenants, said Gotow.
Kodiak, by whatever name, will soon be nested in a corporate entity and patents are likely to be pursued, Gotow continued.
With those and other needs in mind, the owners have recently begun conferring with attorneys at Baker Donelson Bearman Caldwell & Berkowitz, added Gotow. VNC