Updated 21 January 2020: Built bought lienwaivers.io, release here. 29 April 2019: Built announced it has completed its Series B financing round of $31 million led by Goldman Sachs Investment Partners. The round included existing investors Index Ventures and Nyca Partners, as well as Regions Bank, Canapi Ventures and Nine Four Ventures, and brings Built's total funding to $55 million. 28 March 2019: Built filed on a near-$35M raise with $24MM reported in. SEC filing here. a/o 14 Nov 2017: Built announced receiving $21MM funding from Index Ventures and Nyca Partners, release here. a/o August 2015: DataFi became Built Technologies Inc.-Ed.
BUILT TECHNOLOGIES (fka DATAFI LLC), the financial services technology startup based in Nashville, has customers for its VeriFi residential construction lending-borrowing administration product, and will pilot its commercial-sector offering as early as March.
Co-Founder and President Chase Gilbert said that DataFi, which Co-Founder and COO Andrew Sohr and he conceived 14 months ago, has 15 employees and it has a Web offering and both iOS and Android apps (not available via the consumer app stores).
The company continues to raise Seed capital, having previously secured funding from majority investor and CEO Scott Sohr, whose brother, fellow serial entrepreneur Jim Sohr, has also invested. The two men are, respectively, Andrew's father and uncle. Including some DataFi team members, there are now 10 persons on DataFi's cap table, said Gilbert.
The owners have not yet ruled-out accepting additional investment from beyond DataFi's existing investors, but strategic value is likely to weigh more heavily in that decision than cash, said Gilbert. When asked, he acknowledged that "people have been approaching us about wanting to put money in the business," and internal discussion of the matter continues.
DataFi says its VeriFi offering helps streamline the process by which banks, their customers and related parties manage multiple residential (and, soon, commercial) construction inspections; builders' fund draws against approved loans; regulatory compliance report preparation; and, among other things, communications among lenders, borrowers, inspectors and builders.
Gilbert said the owners believe that DataFi's platform offerings are unique in that they allow all parties to the draw-inspection administrative process to be granted role-appropriate permissions to access portions of data available regarding specific loans and projects associated with each of them.
Both residential and commercial builders make draws against loan allowances, based on documented milestone achievements, in an iterative and often stressful process, particularly when all parties are working from spreadsheets, rather than through automated systems.
Andrew Sohr
This painpoint in the loan-administration process was first spotted in an open-ended conversation about construction-finance management that involved Scott and Andrew Sohr and himself, said Gilbert. (PorterWright sheds light on the process.)
VNC's routine online search for competing offerings spotted none that ostensibly featured a comparable advantage.
Among other sites visited in the sector were those of Wisconsin-based FISERV; Georgia-based LBAware; Montana-based Intertech; two Missouri companies, DisburseCo and Lowenstein Associates; two Florida companies, ISGN and FIS; and, three California companies: ECL Software, LandGorilla, and Applied Business Software (The Mortgage Office).
Though it is the bank-driven inspection-draw process that is in DataFi's crosshairs this year, Gilbert confirmed that management and owners are tracking developments in financial services that seem likely to spawn opportunities to add layers of value-added solutions and services to the DataFi platform.
While traditional commercial banks are its market gateway now, Gilbert acknowledged that the evolution of financial services could lead to additional services, for example, for alternative lenders.
He would not speculate regarding future such priorities, nor would he rule-out any options. He noted that technology can be employed across the financial-services spectrum, and if, as but one example, community banks wanted to extend their geographic reach for construction lending, technology could then help support their oversight of distant projects.
Or, Gilbert continued, banks' needs might ask DataFi to address the loan origination process, or to find new ways to use automation to identify and assess additional risk components.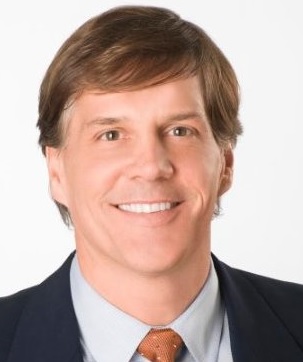 Scott Sohr
As evidence of its team's affinity for the real estate and finance sectors, Gilbert noted that Scott Sohr had been a co-founder of Elmington Capital Group, a Nashville-based real estate investor and developer, and the DataFi team are in regular touch with executives at Elmington.
In addition, Gilbert noted that his father, David Gilbert, is a resource. His father is an executive based in Nashville with New Jersey-based Heartland Payment Systems (NASDAQ:HPY).
According to information online, DataFi has received some development support from Canary Ventures LLC, which is described as a technology company and funded incubator, and which is backed by Sohr's STS Investments.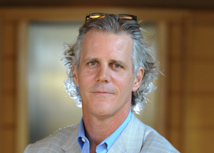 Jim Sohr
As previously reported, investor Jim Sohr conducts much of his Angel investing and other business through Five Star Venture Funding LP. He was founder and CEO of AIM Healthcare Services, which sold in 2009 for a reported $430MM. Both Scott and Jim Sohr earned undergraduate engineering degrees at Auburn and Vanderbilt University, respectively, and both earned MBAs at Owen Graduate School of Management.
State business registrations online indicate that Kelly Worman of the Nashville office of Nelson Mullins Riley & Scarborough handles at least some of DataFi's legal matters. VNC
. last edited 13 March 2020
---