---
RELEVANCE Ventures recently pulled the trigger on three investments, is advancing its Fund IV raise, and is working to become the "first call" for capital for early-stage companies in the southeast, while raising its profile as a source of entrepreneur-friendly capital for businesses nationwide.
The VC firm has two offices in middle Tennessee, one in Brentwood neighboring Nashville, plus its original office in Tullahoma, 75 miles south.
Cameron Newton, Relevance Venture's founding principal and managing partner, confirmed for Venture Nashville that the firm expects to complete Fund IV this year, with a final close at the $75MM mark likely in 2H21.
Targeting Fintech and other technology platforms, as well as non-traditional tech-enabled health and wellness segments, Relevance has thus far invested about $13MM from Fund IV, with another $13MM allocated toward follow-on investments.
The firm now also has roughly $25MM in uncommitted Fund IV capital on-hand, a figure likely to double at some point this year. Our previous story on Fund IV is here.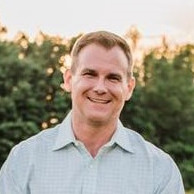 Cameron Newton
Though the company will occasionally invest strategically in Seed or Late-stage companies, it assigns priority to companies raising Series A or B capital.
It offers a 7-point set of deal criteria on the lower portion its homepage here. The deal criteria include a call for companies seeking investment to have an "achievable plan" to reach annual revenue of $30MM to $50MM within 3-5 years after Relevance's investment.
Fund IV funding is expected to come mainly from high net-worth individuals, family offices, and Relevance portfolio exits.
Asked whether Relevance faces competitors as it seeks to gain "first call" or "go-to" status among southeastern entrepreneurs, Newton said only that "we see a lot of greenspace right now in the Southeast," a region he views as "still very much an emerging venture ecosystem."
Newton also laid-out some of the factors essential to Relevance Ventures establishing "first-call" standing in its backyard.
"The criteria are very simple," he began. "When an entrepreneur wants to build a tech business in a sector other than traditional healthcare and specifically in our areas of interest, then we want to be the first call" they make when seeking investment.
Toward such ends, the firm is working to raise awareness among entrepreneurs regarding the demonstrated value of the firm's skill set -- which Relevance asserts is equal to or greater in value than the skillsets of peer firms on either coast. Relevance also asserts that its geographic location should give it a natural advantage in working with entrepreneurs who are based in the southeast.
Of course, the outcome can't be left to chance: Borrowing a term from sports playmaking, Newton said that -- in addition to being "deal-location agnostic" and a longtime veteran of working with remote portfolio companies -- Relevance must show that it is "equal to or better at the X's and O's vs coastal competitors."
Particularly given that Relevance focuses on the Series A-B portion of the venture spectrum, its wins will often translate into "repeat business" with both serial entrepreneurs and with other VC firms -- all of which reinforces the priority assigned by Relevance to building good relationships with entrepreneurs and investors, alike.
Newton emphasized the importance of establishing and maintaining "deep, harmonious connection to entrepreneurs" and demonstrating the ways it is "positively impacting people's well-being, while driving out-sized returns for our LPs. Returns matter more than total assets under management. Bigger doesn't signal better."
Dean Newton JD
He next described a set of beliefs anchored by a concept of "harmony," which he said flows from the Native American ancestry and values that he shares with his brother and partner, Dean Newton.
The men are both members of the Patawomeck Indian Tribe of Virginia, which is concentrated in Stafford County of northern Virginia, along the Potomac River. Patawomeck is a variation of the word Potomac.
Harmony is now "the foundation of our investment thesis" within Native American-owned Relevance, said Newton.
"Harmony is the strongest bond anyone can share with another person -- a deeper connection and partnership with those we serve and support. Our common thread powers us through our darkest days and greatest challenges. It's something we can all relate to and feel, even if it's not always overt," he said.
In the investment context, he said "Harmony is 'backing' someone that you genuinely understand, believe in, and care about. Every entrepreneur should view [Relevance and its team members] as a committed partner that is aligned on long term goals while maintaining a great relationship and helping foster positive change."
In contrast, he said, "There is no harmony in 'hot money'," an apparent reference to those who continually shift investments in and out of markets, driven by pursuit of ever-greater returns, with little or no regard for the human or community impact of their actions.
Newton said the economic turbulence of the pandemic has only strengthened Relevance's commitment to maintaining strong relationships with the entrepreneurs running its portfolio companies.
As an example, he cited Relevance portfolio company Sunbasket Inc. (San Francisco).
He explained that the healthy cooking meal-kit design and shipments startup had been grappling for months with unit economics, customer churn and fierce competition, and was projecting little growth in 2020.
Instead, the first year of the pandemic actually brought a "huge uptick" in demand for its offerings for employees working from home.
Newton also cited the example of the company now known as Caroo, based in Culver City, Calif.
He said case of Caroo is "representative of our 'harmony'-focused investing philosophy. Their leadership is very strong, and the entire team is balanced and in-sync."
Caroo was still operating under the name SnackNation when the pandemic downdraft evaporated 90% of its original business of delivering healthier snacks to the bricks-and-mortar offices of small and medium-sized businesses.
However, in summer 2020 the startup's team rebranded to Caroo and successfully pivoted toward using its software-enabled Employee Care platform to curate and deliver to employees' homes healthier snacks, premium gifts, and team-building experiences.
Newton said strong execution of that pivot brought the business a dramatic increase in its total addressable market (TAM), as well as "a much more compelling narrative."
What's more, in December 2020, Caroo reached its highest monthly revenues since its inception.
Newton told VNC, "We've found that companies with a makeup like Caroo, who have this kind of harmony across the organization, make for great partners and investments. This is because they have a shared belief in what they're doing, can move in concert to grab market opportunities when they arise, and are well positioned in general to disrupt industries when the oppportunity arises."
Asked about how Relevance is addressing inclusiveness under the 'harmony' umbrella, Newton was direct:
"On the diversity front, you can't have a harmony-based investment thesis without diversity and inclusion. So, the short answer is that we are focused on it. Of our first three investments this year, two were founded or co-founded by women and the other by a Black man. However, we didn't make these investments because of those attributes. We made these investments because they fit our harmony-based investment thesis and we expect all three to be big companies in the not so distant future. So yes, we focus on diversity and inclusion as part of our harmony-based investment thesis; but, the underlying venture fundamentals must be there as well, and that includes the potential for big outcomes."
He added that in addition to being launched by Native American principals, the Relevance team includes two women in senior roles, and diversity will remain a factor in recruiting further staff. Its team page is here.
VNC also notes that Relevance was a signatory for the 2020 #VCHumanCapital Pledge initiative led by the National Venture Capital Association and Venture Forward.
Asked about his roadmap for yet another fund, Newton said pursuing a Fund V is a natural next-step for a firm aiming to become the Southeast's "first-call" VC for tech platforms and tech-enabled health-related companies.
He said Reliance will focus on a possible Fund V only after the firm has allocated about half the total capital of Fund IV, which would occur by roughly spring 2023.
Although a target range has not been established for Fund V, Newton explained hypothetically that the firm's experience, network and portfolio could enable it to raise and invest multiples of what it will have invested via Fund IV, which could translate into a Fund V target of $200MM or more.
He also said Relevance Ventures is likely to do some harvesting this year.
The firm now has within its overall platform "a couple fairly mature, highly valuable portfolio positions that we expect to have access to the capital markets in 2021," whether via traditional late stage financings, recapitalizations, or special purpose acquisition companies (SPACs), Newton explained.
Relevance now has $115MM assets under management and aims to make a total five to ten investments by 1Q 2022. Its segmented portfolio page is here.
Its current vintage includes three recent deals:
► Holler (Holler Technologies Inc.) - New York: Privacy-focused messaging solution that integrates with existing platforms (Series B). CEO Travis Montaque.

► Vacayou (WWSG Travel Inc.) - Tampa: A wellness travel aggregator that is expanding in-step with the anticipated travel rebound. (Seed). Founder-CEO: Muirgheal Montecalvo.
► Talkiatry (Talkiatry Holdings LLC) - New York. Talkiatry is a tele-psychiatry health startup that provides accessible in-network psychiatric care and therapy (and in-person visits at its NYC offices), according to a recent press release. Recent SEC filing. (Series A, led by Sikwoo Capital Partners) CEO: Robert Krayn.
Asked to update Relevance's brace of advisors, Newton said it relies on attorneys with Cooley and with Kline Bussell; its accounting remains with KraftCPAs; and, it banks with Pinnacle Bank.
Other advisors include NYC-based Jay Kolbe of Impact Partners LLC and John Lanahan of Compass East.
In Fall 2020, the brothers Newton personally designed and deployed Relevance Ventures' current logo after passing on more than 50 designs proposed by multiple graphic designers.
The logo's design was derived from the familiar design of the Native American "dreamcatcher," which is a protective or aspirational charm.
The Relevance logo design also suggests the notion of an arrow hitting its target, and it connotes harmony within the circle of community.
The brothers found that the dreamcatcher design "just felt right to us. It captures who we are at our core and our investment thesis... The connection of the dreamcatcher to venture investing and entrepreneurs is obvious," said Newton.
General Partner Dean Newton JD joined Relevance in 2018, after nearly 20 years in executive roles in media, mobile, and other tech-centric companies in the Los Angeles and Nashville area.
He earned his bachelor's and JD degrees at Harvard University and Harvard Law School. His LinkedIn is here.
Cameron Newton CFP, has been a founding principal and GP managing partner of Relevance Ventures (fka Relevance Capital) since 2011.
He has also served president/COO of Nest-TN, LLC, a State of Tennessee certified TNInvestco fund launched in 2009.
NEST-TN and some related funds did business under the Relevance Capital brand briefly before the current Relevance company was established.
His LinkedIn profile explains that prior to forming Relevance Ventures, he served in research, trading and sales roles with Unum Group, Wachovia Securities and Banc of America Securities. He earned a bachelor's degree in economics from Stanford University. His LinkedIn is here.
Newton, 43, his wife and their three young children reside in Coffee County.
Coffee County is home to a portion of the City of Tullahoma, which was named after a 19th Century chief of the Native American Choctaw people. VNC
. last edited 0955 10 March 2021
---