Genera Energy, a wholly owned for-profit subsidiary of the University of Tennessee Research Foundation, will soon begin recruiting investment in the first of two or more venture-innovation funds targeting companies in bio-energy sectors.
An specimen offering document provided VNC by Genera makes clear the company aims to beat unnamed, but better capitalized competitors to market to deliver biofuels, biopower, bioproducts and services associated with an array of "biomass conversions, applications or processes."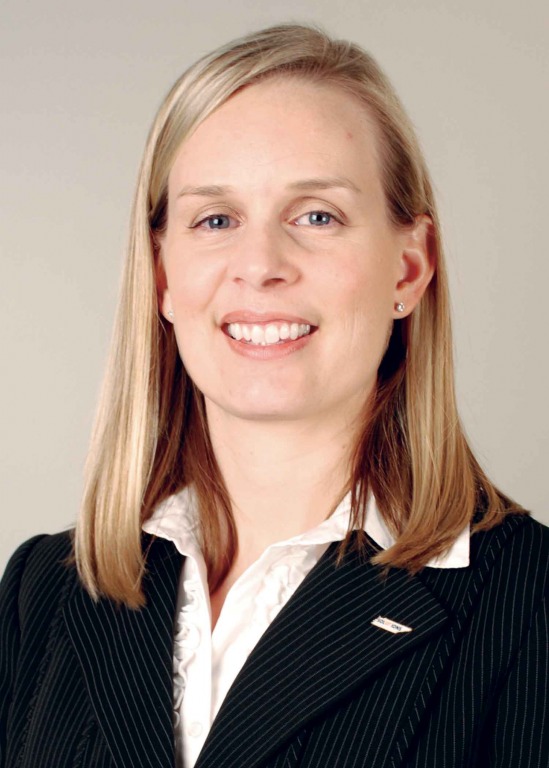 CEO Kelly Tiller
Genera CEO Kelly Tiller, Ph.D., and CFO Barry Davis, who is also president and CEO of subsidiary and fund general partner Genera Capital, promptly confirmed details of the initiatives for VNC in a series of wide-ranging interviews and via documents and correspondence exchanged during the past month.
In launching its Biomass Innovations Fund I, which is capped at $15 million, the Genera Capital venture-funding arm will seek participation only by Tennessee-resident individual investors, private-equity entities and insurance and pension-fund managers; but, the fund may invest in companies domeciled anywhere, in pursuit of achieving the fund's goals, said Davis.
Genera has "strong preference" for portfolio companies being domeciled in Tennessee and believes Genera's efforts and a new Biomass Innovation Park in East Tennessee will "attract out of state technologies to Tennessee," Davis told VNC.
Genera, according to its soon-to-be-distributed offering, "is currently evaluating startup companies," though Davis indicated the review process is likely to begin the first week of April. Genera's fund will typically take minority-ownership positions, according to the offering.
Competitive candidates for investment are described as "deploying specific technologies" that relate to supply-chain process and technology innovations, biomass power generation, co-product processes and markets, biomass pretreatment and processing technologies, and more.
The fundraising effort is scheduled to close March 31, but may be extended through June 30. A minimum $5 million must be raised to close and the standard is $250,000 investments, with individual units priced at $50,000. No investment has yet been solicited, but the offering will soon be on the streets. Said Davis, "We do believe that there are strategic investors in the entity category [who are prepared to] make substantial investments in the fund. We also think that there are individuals familiar with the Biofuels Initiative that are interested in investing."
CFO Barry Davis
Davis and other Genera staff are managing the first raise in-house, but Genera has retained outside advisors, including Waller Lansden Dortch and Davis, for securities work; and, Robertson Overbey Wilson & Beeler as general counsel. The retained auditor is Crowe Horwath and Decosimo provides financial-advisory services; Genera banks with Regions and with First Tennessee, Davis said.
Genera's highest-profile initiative has been its operating partnership in DuPont Danisco Cellulosic Ethanol LLC, which Tiller stressed has produced a "larger than pilot" demonstration-scale biorefinery at Vonore, Tenn. Commercial-scale production is likely to begin in the 2012-13 timeframe, according to Genera's website. Output will include fuel for transportation and Tennessee-grown feedstock may eventually also be used as fuel for steam-to-energy production, and other purposes. The plant's design and processes are heavily influenced by the food-production knowledge of Dutch-owned Danisco and by research underway within the U.S. Department of Energy National Renewable Energy Laboratory.
USDA figures provided VNC by Genera suggest the Southeast, with its long growing season, could provide nearly 50% of the nation's advanced biofuels, but would require building more than 263 biorefineries in the Southeast by 2022, at a cost of about $84 billion. Producing the region's feedstock would then require using about 9.5 million acres, or 11.4% of the region's cropland.
Genera is tautly linked to the UT Biofuels Initiative. The Genera initiative was championed in 2007 by then-Gov. Phil Bredesen and then funded in part by the General Assembly at $40.7 million, with additional undisclosed investment by DuPont. The Genera LLC was created in 2008 and has since also developed a switchgrass feedstock cultivation and supply-chain network in Tennessee that has garnered wide attention, as a well as an emerging research agenda.
To feed the DuPont Danisco plant, Genera has 61 farm units, representing more than 600 jobs, under contract and 6,300 acres of land are devoted to feedstock cultivation and variety production, Tiller said recently. Switchgrass production may eventually generate more than 1,000 gallons of fuel per acre, according to Genera's website.
The 75,000 sq. ft. Vonore plant, itself, was engineered and built by DuPont, and operated under contract by Genera with about 30 full-time workers. The future full-scale plant could represent a $300 million investment, but formal estimates are not finalized, she added.
As previously planned, an additional Genera fund is likely to target real-estate investment trust (REIT) assets for a portfolio aimed at ensuring sufficient agricultural land is available to produce biomass feedstock for Genera-backed businesses. Also contemplated, but not yet off the drawing board, are funds for clean energy development and for supporting UTRF technology transfer and commercialization efforts.
At one point during the Bredesen Administration it was thought likely Genera might take a leadership role in development of Solar energy ventures, as well as bio. However, Tiller explained, that option faded-away as the dissimilarities of the industries and the intricacies of dealing with government-supported programs with different funding streams became clear and as Genera addressed the potential of conflicts of interest associated with managing funds devoted to competing energy sources.
Genera parent UTRF, meanwhile, plays a role in management of the Tennessee Solar Institute, she noted. Meanwhile, University of Tennessee Director of Research Partnerships Stacey Patterson plays a pivotal role in overseeing UT's roles in these and other initiatives, Tiller noted.
Genera's board is chaired by David Millhorn, Ph.D., who is EVP-COO of the University of Tennessee, overseeing its four campuses and three statewide institutes. Other Genera board members include entrepreneur John Thornton of Jackson Hole-based Thunder Enterprises; Thomas Zacharia, deputy director of Oak Ridge National Laboratory; DeRoyal Industries medical-devices entrepreneur Pete DeBusk; and, Dan Wheeler, the retired former director of the UT Extension Center for Profitable Agriculture.
CEO Tiller, 41, also holds several University of Tennessee administrative and faculty positions, and is an associate professor of agricultural economics. She earned her doctorate and master's in ag economics at UT, and her bachelor's in economics at UT-Chattanooga. She is a native of Greenback, Tenn., southwest of Knoxville.
Davis, a CPA, is also chairman and CEO of Genera Energy Crops, a subsidiary, and is CEO and majority shareholder in Springbrook Capital Corp., a 14-year-old real-estate development investment vehicle, according to online information. Davis offered for State Treasurer in 2008, according to LinkedIn, but the Republican caucus vote went to David Lillard. He earned his bachelor's in accounting at UT, in 1979. VNC