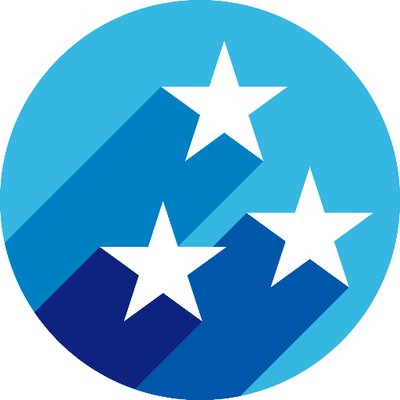 LAUNCH TENNESSEE recently reported that since the INCITE program's inception, its staff have administered 86 transactions involving 42 eligible early-stage companies, consuming just over $28MM of its original $29.7MM grant for these purposes from the U.S. Treasury Department.
LaunchTN also said its INCITE portfolio companies had collectively garnered about $85.5MM in private investment in the course of transactions that included INCITE investments.
Additionally, LaunchTN said $43.3MM in private capital had been invested in its portfolio companies through the companies' follow-on rounds, producing an aggregate $156.8MM for the portfolio, since INCITE's launch in 2012. INCITE background here.
Regular Venture Nashville readers will recognize that the aforementioned aggregate $156.8MM total is greater than the total net assets originally available for investments by the ten venture-capital funds created in 2009 through the State-funded TNInvestco program.
Jason Denenberg
Responding to VNC's documentation request, LaunchTN Capital Formation Director Jason Denenberg recently provided an account of INCITE matches by recipient company, available here in PDF.
LaunchTN has committed, but not yet announced a few more INCITE investments. Those prospective closings are not reflected in the totals above. This story will be updated as warranted.
The average INCITE match per transaction stands at nearly $326K, with average aggregate deal size about $1.3MM. The average match has declined in the later stages of the program, as LaunchTN has worked to stretch-out its funds.
Though another round of U.S. Treasury funding was said to have been included months ago in President Barack Obama's latest federal budget proposal, that idea did not survive the Congressional legislative process.
The LaunchTN Tennessee website on February 17, 2016 11 a.m. listed 79 would-be investors who were approved to participate in the program, since INCITE's inception. Most of those "approved" seem to have followed-through with participation. The name of each approved investor appears at the bottom of this story.
States
Area Codes
of Investors
Investors
Approved
BC/Canada
250
1
California
650
2
Florida
239
1
Illinois
847
1
Kentucky
502
1
N.Carolina
704/919
2
New Jersey
609
1
New York
212
1
Texas
214
1
Virginia
757/804
2
SubTotal
13
TENNESSEE
Chattanooga
423
2
Nashville
615
50
Martin, Jackson
731
0
Knoxville-OR
865
2
Memphis
901
8
Tullahoma
931
4
SubTotal
66
Total
79
Today, the LaunchTN website showed these persons or entities as INCITE approved investors:
Battelle Ventures, LP
Benjamin Cullen Bryant, Jr.
Bone Blankenship Partnership
Burtonwood Capital, LLC
Charles Gerber 2012 Family Trust
Charles Kenton Kirby
Christopher Michael Kelly
Chrysalis Ventures II, LP
Council Capital II, LP
Council and Enhanced TN Fund, LLC
CP Investment Partners
Dewberry Ventures LLC
Envest III, LLC
Ezra Uzi Yemin
FCA Venture Partners/Clayton Associates
Florida Gulfshore Capital, LLC
Fred C. Goad, Jr.
Germain B. Boer
Golden Seed Consensus Point, LLC
Harry R. Jacobson
Hatteras PTI, LLC
Herbert A. Fritch
Hunter Hillenmeyer
Ingram Industries
Innova Fund II, LP
Intersouth Advisors, Inc.
James H. Barton Jr.
James Leo Cloar
Jewell Martin Hale
Jimmy D. Kever
Joseph A. Hollingsworth, Jr.
JRI Ventures LLC
Julia Carell Stadler
Kevin M. McNamara
Landman Family Limited Partnership
Lawrence L Davis
Lee D. Hammond
Legacy Investments, LLC
Leon May Trust I
Limestone Fund, LLC
Martin Investment Holdings, LLC
Matthew Robert Hafer
MedAdvisors, LLC
MedCare Investment Funds
Memphis Biomed Ventures Tennessee I, LLC
Meritus Ventures, LP
MGC Venture Partners 2013, L.P.
Michael D. Shmerling Partners, GP
Michael D. Dashiff
Michael J Hills
NCN Angel Fund I, LP
NEST-TN, LLC
NEST-USA, LP
P&P Investments, LLC
Paul Gregory Hagood
Peter S. Brodsky
PHP Acquisition LLC
Pittco Capital Partners IV, LP
ProNvest, Inc.
RAG Family Trust
Richard E. Ruth
Richard Theobald
Richardson M. Roberts
Robert Lemuel Kirby
Scott R. Jeffery
Senior Living Acquisition Corp, LLC
SNB Investments
Solidus Company, LP
Stephen Edward Young
Steve Gerard Fridrich
T.M. Hederman Trust
Tennessee Community Ventures Fund, LLC
Tri-Star Technology Fund, LLC
Tri-Star Technology Fund II, LLC
Tuna Investments, L.C.
UltraGroup Ventures, LLC
William Brian Reames
William Taylor Spitz
XMi High Growth Development Fund, LLC

VNC
---