► Today: Peterson (Bandbox), Francis (Brightwurks), Garner (games scene), Poland (Cardagin), Karleski (Chrysalis)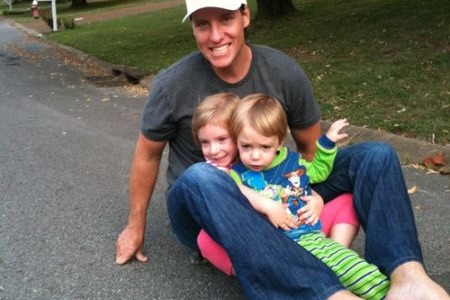 Entrepreneur
in full Dad-Mode
BRIAN PETERSON, co-founder of Bandbox, which recently sold to Social Chutes, joined Broadcast Music Inc. as senior product manager on July 11, he told VNC. At the time of VNC's earlier report, Peterson said he was't sure he'd remain in the music/entertainment sector. Now, he's setting his cap on "leveraging technology to help BMI continue to evolve and grow within a challenging and changing environment," he explained. Asked what he would have done differently with his Bandbox startup, he told VNC, "Looking back, the one thing I would have done in reverse would be to focus on getting to profitability before taking a swing for the fence." Asked how to avoid entrepreneurial burn-out, Peterson listed, first, "Have at least one business partner you can trust and rely on"; second, "Focus, don't try to do everything at once"; and, third, "Take vacations, spend time with your family, live life outside of work." Now, he and a team will "build and manage BMI products and services," and he'll personally focus heavily on creating social-media and e-commerce products and services. Before Bandbox, Peterson was with Sony Music, EMI and others.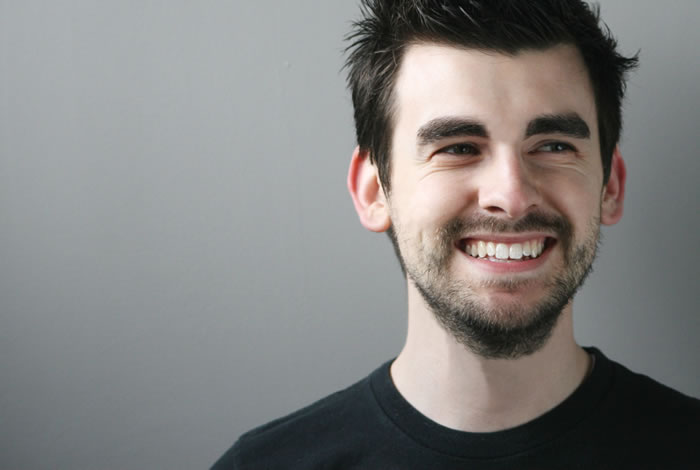 Nick Francis
[Corrected] NICK FRANCIS' HELP SCOUT (Brightwurks is relocating to Boston from Nashville, CEO Francis told VNC. Help Scout technology helps small and medium-sized businesses with customer-relationship tasks. First up: Providing email and collaboration tools for teams of helpdesk operators or other collaborators. The company has thus far raised $400K from 16 Angel investors, only one of which is from the Nashville area: Robert D. Smith, a longtime personal mentor to Francis, age 28. Francis said that beyond the fact that he and his partners recently completed the TechStars Boston startup program and were largely reared in the Boston area, "Nashville really isn't ideal" for tech startups. Finding so many Angel investors in Nashville "would be incredibly hard, if not impossible," he told VNC. Moreover, while the Nashville Entrepreneur Center and JumpStart are great, the "hundreds of startups" in the Boston ecosystem translate into opportunities for socializing with, "learning from and being challenged by people of like mind," said Francis. Francis and his partners previously did web design as Project83. He laid it out for MassHighTech. In sum, said Francis, the decision to return to Boston was 25 percent about the relative ease of raising money there and 75 percent about the differences in the startup community. He noted that those hundreds of startups in Boston are all close-by prospects for HelpScout. [HelpScout's not a JumpStart Foundry graduate as originally stated here. VNC regrets the error.]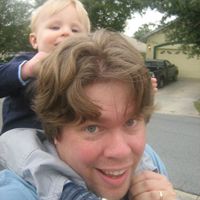 Caleb Garner
(foreground)
CALEB GARNER, a 37-year-old game-software developer doing business as Part12 Studios, has relocated from Nashville to Quincy, Mass. The Kansas City, Mo., native, erstwhile musician and former soldier based at Fort Campbell said he found demand for game-development services in Nashville and the availability of investment capital in the sector inadequate. He's landed an assignment developing a Facebook game for a "triple-A major publisher" in Massachusetts. The challenge for game developers in Nashville isn't "lack of interest or talent" among developers; rather, it's the absence of "some kind of unifying capital" source to galvanize the sector, he said. Without that, he said, most game techies work ceaselessly "just keeping the lights on," he added. He subsequently wrote VNC, saying, in part, "Nashville has the potential to be a great place for game development. I firmly believe this. Right now it's fragmented because there is no real central focus to bring these various individuals together." Garner said he has a backlog of game-development projects of his own, but is likely to license some to others, because he's too busy with development customers to focus on his own projects. Garner said he'd love to return to Nashville, if ever he can justify it economically. Concern about whether Nashville will ever secure a spot on the burgeoning global game-development map was heightened in some quarters when gpsAssassin, created by active tech entrepreneurs Nicholas Holland and Jackson Miller, was sold-off to Seattle-based WorldBlender in November 2010. At the time of the sale, Holland was quoted as citing demands of his CentreSource business and Nashville's meager "support network" for games ventures as contributing factors.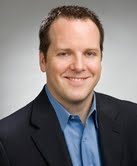 Greg Poland
CARDAGIN NETWORKS, the Charlottsville, Va.-based company that provides a mobile storefront for businesses that want to "mobilize" their advertising, and provides mobile deals for consumers, is now represented in Tennessee by area manager Greg Poland. Cardagin has been pursuing a $4.2MM round of capital, according to a recent SEC filing. One or more Nashville Angel investors have participated in each of Cardagin's two funding rounds, said Poland. The "Cardagin" name is an allusion to consumers' difficulty keeping-up with gift and stored value cards ("Where's that card again?"), he explained. Cardagin CEO Rob Masri has led the fundraising, Poland said.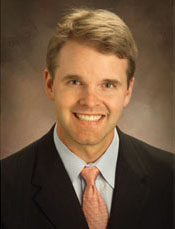 K. Karleski
KOLEMAN KARLESKI, managing director of Chrysalis Ventures in Louisville, updated VNC on the firm recently, noting that it eyeballs more than 1,000 deals each year, applying active diligence to about 20 percent of that number. Chrysalis has $400MM under management in four funds, its most recent close being its $175MM fund, sewn-up in 2008. The firm has 18 current portfolio companies and is active in 16 metro markets, including Nashville, where it's holdings include HealthTeacher. (The only other market with two Chrysalis holdings is Cincinnati, currently.) No plans for a Nashville office, because I-65 makes commuting easy, he said when asked. Healthcare services and related IT are among prime targets, for which 18-year-old Chrysalis is typically an early-stage company's first institutional money. It does an average five deals per year, has a total 23 people in Louisville, Cleveland and Houston, and finds competition in the region is relatively low: Chrysalis' territory gets only 17 percent of the nation's annual venture-capital investment, but is home to more than 50 percent of INC. Magazine's ranked fastest-growing companies, half the nation's population and federal research dollars, and many great universities, Karleski noted. Although Chrysalis has often co-invested since its beginnings, that has occurred less often since the onset of recession, which has led the firm to lead more of its own investments, he said. Kentucky does not have a TNInvestco-type program and Chrysalis seems unlikely to participate in such a program, he said when asked. Karleski, 38, is a Pittsburgh, Pa., native and earned his BSE at Princeton University. Asked by VNC about the firm's growing profile, Karleski gave some of the credit to the firm's media-relations counsel, Tenor Communications (NYC, Bay Area), which also represents the NYSE Euronext, National Venture Capital Association and others. VNC
Related Articles