Capital remapped to reach $2MM or more before A-round
Local B2B2C platform eyes global leisure-travel industry
LeanKit entrepreneur Hefley, pacesetter Jones are aboard
Startup creates New Distribution Capability for industry
---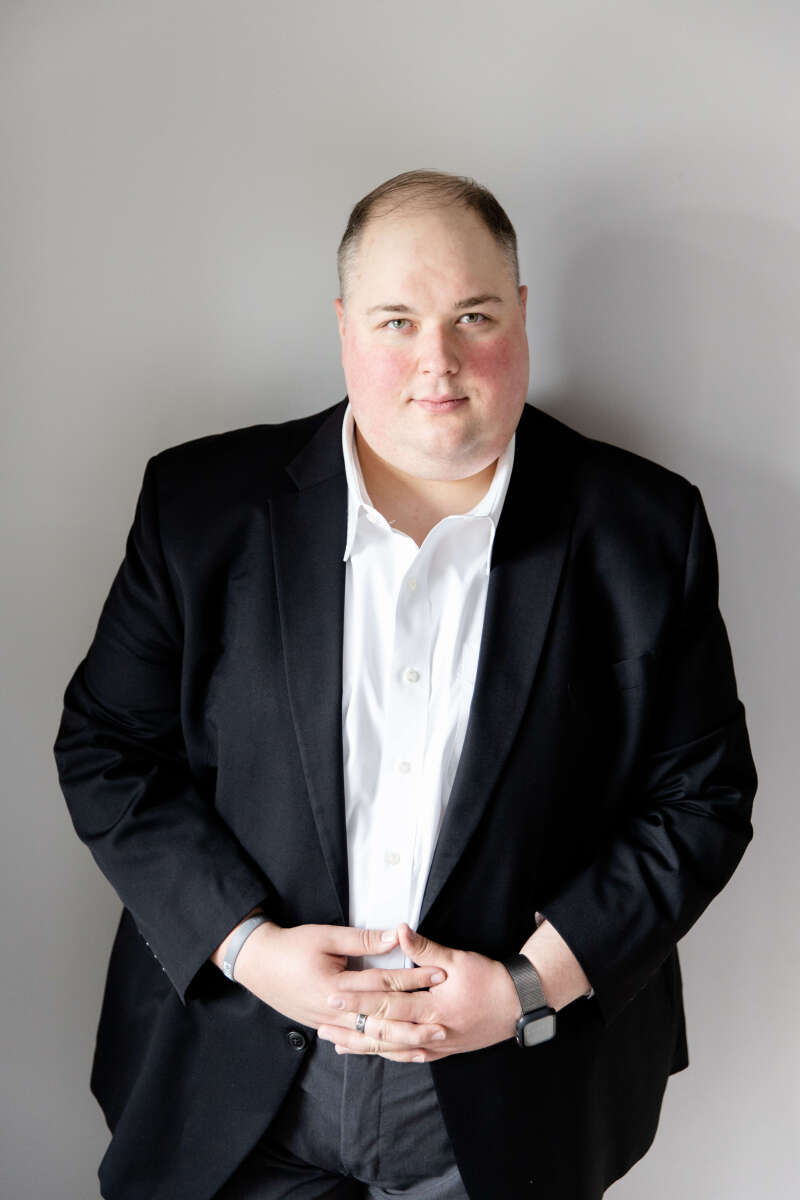 Founder-CEO Gary Somerhalder
DURING the past two pandemic years, startup COPILOT TRAVEL Inc. says it made the most of its time by immersing its travel-booking widget in private trials, widening the aperture of its sales and partnership pipeline, and then unveiling its complete B2B2C travel cloud platform.
The 3-year-old startup is now positioned to support both merchants and developers, promising on its website, "We allow anyone to sell travel on any device/platform anywhere in the world."
In the course of several interviews for this update on COPILOT, Founder-CEO Gary Somerhalder told Venture Nashville the pre-revenue company has in recent months resumed raising capital and aims for nothing less than to scale the company for international operations.
The CEO explained, "There is a fever of activity around [delivering] the unique digital experience for travelers. It's all about making the journey easier-simpler-faster and upselling. The global market-leading travel companies understand that they need to build direct relationships that allow their consumers to feel connected, safe, and valued. Incremental revenue components have become significant drivers in this new landscape.
"The value of the experience is what the consumer is most interested in, and they need first to trust the brand," said Somerhalder.
"The bottom line is that the airlines are pushing digital innovation, and they want to get closer to the consumer, remove intermediaries, and build long-standing consumer relationships," he added.
COPILOT intends to address all that and more via its multifaceted new platform offering.
The company's original widget offering was created to enable most website owners to monetize their traffic by enabling and automating from any device the booking of price-optimized flights -- and eventually other types of bookings -- via business owners' digital properties.
The widget is now but one component of the company's broader platform -- which is dubbed the COPILOT Travel Engine and is designed seamlessly to connect travel suppliers, merchants, and consumers at scale.
The platform's components include a software development kit (SDK), an application programming interface (API) built with open-source GraphQL, a developer portal, and other elements.
As a mark of further progress toward scaling the business globally, Somerhalder pointed with evident pride to the fact that COPILOT is now teaming with Farelogix (an Accelya Group company) and other NDC exchange providers -- companies he describes as analogous to "AWS for the airlines" -- to create the first New Distribution Capability (NDC open standard) for GraphQL to connect with American Airlines.
NDC-linked innovation is, according to IATA, aimed at surmounting the industry's current indirect-distribution limitations, including product differentiation and time-to-market, access to "full and rich air content and finally, transparent shopping experience."
The CEO told VNC that more than 60 airlines have signed-on to connect with the NDC ecosystem, which he described as a "game-changer" innovation that, among other things, obviates the need for airlines to replicate some critical aspects of the user experience as consumers move about the ecosystem.
Somerhalder said he projects COPILOT executing 10 NDC airline connections within the next 12 months, with United Airlines, Deutsche Lufthansa, and British Airways already expected to opt-in.
He told Venture Nashville the startup has in the past year also expanded the ranks of its investors and advisors in the course of a pre-Seed-capital raise that has thus far reached $1MM.
The company is also pursuing a $1MM bridge raise, with proceeds marked for revenue generation and tuning its product-market fit.
A Series A raise among institutional investors could follow close on the heels of the bridge round, said Somerhalder, who continues to hold controlling interest in the company through his GMS Ventures and says he has thus far personally invested $300K in the company.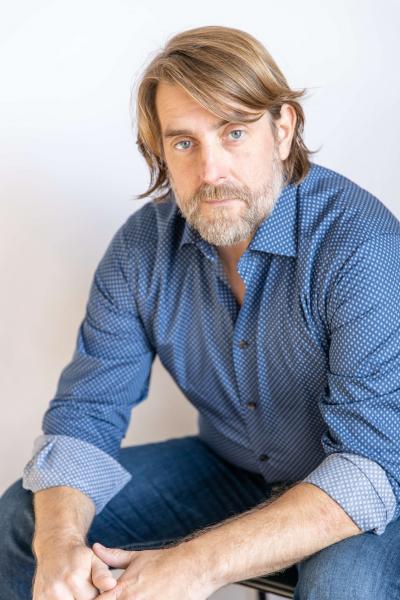 CSO Chris Hefley
Advisors and investors recruited in the past year or so include serial travel entrepreneur and investor Terry Jones, founder and former CEO of Travelocity and chairman of Kayak.com; and, Nashville serial tech entrepreneur and COPILOT Chief Strategy Officer Chris Hefley, who founded and successfully exited LeanKit.

Somerhalder, who'll soon turn 33, acknowledged that the structure of the Seed round envisioned nearly three years ago and reported by VNC in 2020 has been altered "to accommodate the change in the global travel landscape."
Asked about COPILOT competitors, Hefley said the major competitors include affiliate programs of major online travel agencies (OTAs), and the global distribution system (GDS) companies, the latter including Sabre, Amadeus, TravelPort.
Based on input from Somerhalder and Hefley, VNC also visited sites of incumbents Booking.com, Duffel, Kayak, Selfbook, ShareASale, SkyScanner, and TravelPayouts.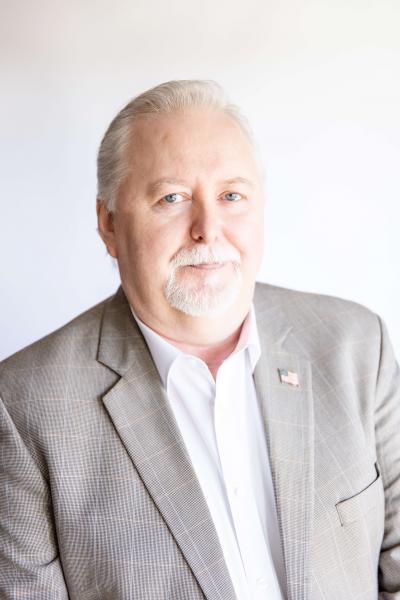 COO Frank Appleby
The CEO confirmed that his father-in-law, Frank Appleby, remains the company's COO and second-largest investor.
In addition to the aforementioned Terry Jones and Chris Hefley, other Angel investors in COPILOT include at least one who is a former Hefley associate from LeanKit days.
COPILOT has made patent and trademark applications with the USPTO and is intent on building-out its intellectual property estate, said Somerhalder.
Asked to update the company's advisors, the CEO confirmed its attorneys include Chris Sloan of Baker Donelson; Brian Burke of Cooley; Baruch Gottesman of Baruch Gottesman Law; and Keith McCeney of McCeney & Martin.
COPILOT's banking is with Wells Fargo and it partners with Google for Startups Cloud Program, Amazon Web Services Activate, and with Amadeus for Startups.
The CEO's wife, Maegen Somerhalder, continues to manage some backoffice functions. COPILOT has about eight FTE software engineers, based in the U.S. and in Pakistan.
CSO Hefley told VNC that, given his own passion for traveling and his growing interest in the industry's technology, he was intrigued when approached a year ago by Somerhalder about joining the COPILOT team.
Somerhalder said he believes Travel-industry tailwinds have helped the company get to the contract stage with its first merchant customers, adding that he projects that those accounts "will go live soon."
Hefley, now 46, said that in the course of his own diligence on the company's offering, he came to believe that its offering is well differentiated and is ready to enter the market amid what is now often described as "a leisure-travel-led recovery."
He added that COPILOT currently prioritizes marketing for leisure travel over business travel, largely because of this "pent-up" leisure demand.
COPILOT currently helps drive airline travel bookings, seating choices, and other tightly related functions.
In future, it may also target hotel and rental property markets, airport transfer bookings, European rail reservations, flight carbon offsets, shoreside equipment reservations, and more.
Hefley said a major contributing factor in the attractiveness of the travel sector to him and others is the fact that "software running in most travel businesses is decades old," with technology lagging as it previously did in the broader payments arena.
Now, said Hefley, with increased productivity and profits so crucial, innovation efforts seem to be producing "Aha!" or "light-bulb" breakthroughs that are catching industry attention.
Hefley continued by saying that after extensively exploring the matter with Somerhalder, advisor Terry Jones and others nearly a year ago, he came to believe that, longer-term, all growth options are indeed on the table for COPILOT.
If that pans-out for COPILOT, it could translate into not only a succession of letter-round capital raises, but could, hypothetically, also lead to the company reaching true $1BN unicorn valuation status or considering an IPO. In previous VNC interviews, Somerhalder acknowledged he has already received interest from institutional investors, and that eventual exit options could also include sale to a strategic bidder.
Both Somerhalder and Hefley emphasized in a series of VNC interviews that generating revenue is prerequisite to opening other opportunities.
Reflecting on COPILOT's prospects, Hefley noted that Somerhalder has been diving deeply into the Travel sector for years and is now about the same age that he, himself, had been when he started LeanKit, from which he successfully exited via sale to Thoma Bravo-backed Planview in 2017.
The results could be big: "He's got the bit in his teeth and I think he's going to run with it" said Hefley.
Somerhalder and Hefley are far from alone in pointing to the surge in the Travel industry.
For instance, during the April 1 episode of Bloomberg's Wall Street Week, Causeway Capital Management Co-Founder and CEO Sarah Ketterer said Travel-Leisure seems to be among sectors that are able to pass-along rising operating costs to customers who seem to be "going crazy" to make both domestic and international travel plans.
Ketterer reminded WSW viewers that while Travel consumption benefits airlines and hotels, it is also a boon for Alphabet and other digital advertising and marketing players.
Judging by his LinkedIn profile, Somerhalder was barely out of his teens when he began work as a senior web developer, followed by a string of CTO roles, a consultancy launched in 2009, and his creation of Centurion Software Group (which remains Delaware-registered, but currently inactive).
Somerhalder and his wife reside in Spring Hill and COPILOT's office is in E-spaces on W. McEwen in the Cool Springs area of Franklin, outside Nashville.
Related resources on Travel and its technology: 20TravelTech | Travel Pulse | Destination Marketers | Channels VNC
. last edited 0528 6 April 2022
---