Bredesen Administration Economic and Community Development Commissioner Matt Kisber isn't backing-off earlier prognostications.
Friday, Kisber told a local Nashville Kiwanis luncheon he believes the state's recent Hemlock Semiconductor and Volkswagen investment coups have set into motion other investments he feels certain will be announced "in the next few months." As reported by VNC, Gov. Phil Bredesen and others have made similar statements.
In an apparently unscripted aside, Kisber also told his audience that within the past two weeks he was told by a venture-capital investor that the Hemlock deal, in particular – which may involve $2.5 billion or more in capital investment – had put Tennessee "on the map" for alternative energy development and related Green initiatives.

According to Kisber, the unnamed VC told him that, although California is first in VCs' minds for most such innovations, Tennessee has earned a spot alongside alt-energy innovators Oregon, Washington and Michigan.
When asked by VNC after his Kiwanis appearance for further details on the VC conversation, Kisber replied through ECD spokesperson Julie Solomon, who said, "we will not going to go beyond the commissioner's public comments, at this time."
VNC asked Kisber specifically whether Menlo Park, Calif.-based Kleiner Perkins Caufield & Byers was on the call. Former Vice President of the U.S. and U.S. Senator Al Gore is a partner in Kleiner.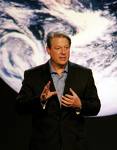 Kleiner is closely allied, also, with Gore's U.K.-based Generation Investment Management, and both companies have made strong and very public commitments toward investing in alternative fuels, climate-change remedies and other opportunities.

During the past year, the Bredesen Administration has signalled its intention to leverage Oak Ridge National Laboratory, the Hemlock investment and other assets to secure a position for Tennessee in emerging energy industries.

An array of other organizations and institutions help bolster Tennessee's case for energy- and climate-related investment, including the Nashville-based Climate Project, a Gore-spawn nonprofit; UT-Chattanooga's Advanced Transportation Technology Institute (ATTI); and, supercomputing resources at the University of Tennessee, to name but a few assets.

The Tennessee Department of Labor subsequently published a report detailing the state's advantages in pursuing such opportunities, and projecting major employment gains from alternative investments.

Kisber has been repeating his predictions about impending further capital-investment announcements, during speeches around the state. The Oak Ridger reported similar remarks by Kisber, last week.

In addition to stumping the state for economic development, Kisber has recently signaled he is devoting some thought to running for governor in 2010, in hope of succeeding fellow Democrat Phil Bredesen. Kisber is also scheduled to travel to New York City week with an industry-recruitment mission organized by the Nashville Area Chamber of Commerce, (related story here.) ♦