Updated Dec. 22, 2016: Industry veteran Jeff Hiscox appointed CEO, succeeding Joseph Morgan, who served more than a year after succeeding John Bearden. Oct. 14, 2015: Uniguest announced buying Silicon Valley-based VSI. Dec. 13, 2013: Uniguest acquired by P/E Atlantic Street Capital.-Ed.
Uniguest Inc. is working to secure financing to acquire two businesses that have signed termsheets, and is expanding its digital-signage services, with an eye on the healthcare sector.
In an interview with VNC, Co-Founder and CEO Shawn Thomas would not disclose the identities or locations of his pending acquisitions, but indicated they would be within Uniguest's traditional business sectors, rather than in the suddenly "hot" digital out-of-home media-networks space.

Thomas said Uniguest (the DBA of Nashville-based U.S. Hospitality Publishers Inc.) generated $9.7 million in revenue in

2009, and projects $12 million for 2010.

Currently, Uniguest revenue flows from providing custom printed materials, electronic kiosk technologies, advertising sales and computer and network support services to customers with restaurants, bars, healthcare facilities and other venues. The company employs 80.

Albeit cautiously, Uniguest is pushing to win new contracts for digital signage from among the company's existing restaurant and hospitality customers, rather than trying to launch a riskier free-standing ad-driven network.

The conservative growth effort builds on Uniguest's 2009 acquisition of Nashville-based Dynamic Digital Designs (DDD) and its sister software- and solutions-development company, POP Media. Terms of that deal were not disclosed. DDD Founder Jeff Pennington now serves as Uniguest's director of U.S. interactive business development.

Thomas, 39, told VNC yesterday Uniguest remains a little skeptical regarding revenue and profits that might be achieved through more rapid expansion of out-of-home advertising and content-rich media, of the sort that increasingly populate airport waiting areas, highrise skyscrapers.

Such concerns haven't drained enthusiasm from what some observers believe is a mounting wave of mergers and acquisitions in the digital out-of-home networks sector.

For example, while it's not yet a tsunami, the M&A wave recently hit the intersection of healthcare and digital media, when Bay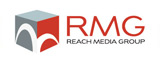 Area based RMG Networks acquired PharmacyTV, a San Francisco firm. Terms of the PTV deal were not disclosed.


RMG is backed by a Tennessee-based firm: RMG has obtained funding from Kleiner Perkins Caufield & Byers; DAG Ventures; and, National CineMedia, the latter a JV of Knoxville's Regal Entertainment Group and AMC Entertainment, Kansas City.

RMG spokeswoman Susannah Hughes told VNC, "Pharmacy TV is RMG's first entrance into the health and wellness sector and it's definitely an interesting space for the company. There are more things on the horizon," she added.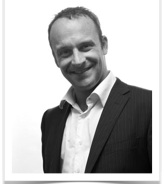 Adcentricity CEO Rob Gorrie (at right), based in New York City, told VNC in a recent interview "there's absolutely an explosion" of interest in the space and he firmly believes the industry will see "seven or eight" more such announcements by mid-year.

Gorrie declined to provide details on those prospective deals, adding only that his 14-person firm works very closely with about 100 digital networks that have nearly 185,000 screens, collectively.

Gorrie said that among M&A drivers in the sectors are media-buyers' increased confidence in digital place-based and out-of-home media, for which metrics are becoming more reliable; and, VCs' and limited partners' needs for exits from and recapitalization of portfolio firms - as well as bankruptcies.

Gorrie estimated media networks in this category carried valuations of 16x-18x EBITDA prior to fall 2008, but those valuations have been thrown into disarray by the recession, the evolution of technologies and other variables.

Gorrie expects a boomlet in the next few months, followed by a cycle of consolidation and then, in 2011-12 a much larger wave of M&As. He added that investor interest has been spiked, in part, because of M&A in the closely watched mobile-media field, where he said AdMob and Quattro recently sold to Google and Apple, respectively, for a total of about $1 billion.

Contributing to momentum, he continued, is growing awareness among advertisers and ad agencies that placed-based media have migrated far beyond the mall kiosks and gas pumps, and now involve "hundreds" of venues. He said he now surveys 15 top-level (e.g., healthcare) network categories, which span 70 subcategories (e.g., dentists) of network media.

Meanwhile, at Uniguest, Thomas explains that developing such networks requires risk capital Uniguest doesn't have for such purposes. Costs include spending several thousand dollars installing each screen, as well as supporting the network, and other overhead.

Thomas said Uniguest remains committed to the discipline he believes has served it well in recent years. His position is reinforced by an account of the company's history, displayed on Uniguest's website, which declares Uniguest remains committed to "constant evolution" in which "customers dictate both our growth and our business model."

At the very least, Thomas indicated, the new digital-signage enables Uniguest to meet current customers' rising demand for digital signage, without having to license technology from other companies.


Even in a go-slow mode, Uniguest currently has three full-timers in its digital unit and is expanding staff for both operations and sales, with senior-living communities a key target sector.

Though the digital-signage unit is not yet profitable, Thomas said it is performing on-track with its business plan, and he believes strong growth is possible during the next three years.

Asked whether Uniguest might attempt to acquire other digital OOH providers, Thomas said he thinks it is far more likely that a change in Uniguest ownership would result from its being acquired by a pure-play Digital OOH company or by a larger diversified media and-or technology company.

Hypothetically, he cited among potential buyers some firms with which Uniguest works closely, including NCR, Hewlett-Packard or others. Uniguest, he made clear, is not plumping its feathers for such a deal, at this time.

Thomas and his management team are well aware of digital-network initiatives being aggressively pressed by large diversified media companies and new start-ups in the OOH space.

He noted, for example, that Gannett Co., the parent of Nashville's daily newspaper, The Tennessean, several years ago purchased Captivate Network. Gannett/Captivate reports that its digital programming and advertising network now includes about 9,000 screens in elevators in more than 900 high-rise office buildings in key U.S. cities.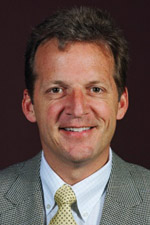 Thomas said he has owned controlling interest in Uniguest since 2008, the year in which majority control shifted from Uniguest Co-Founder and President Mark Oldham.

Oldham (at left) had co-founded U.S. Hospitality Corp. in 1986, and by 1991 it had won a spot on Inc. Magazine's list of 500 Fastest Growing Private Businesses.

Today, Oldham's other personal interests include a stake in Web-site franchisor CityAmerica.com, based in Nashville; and, a seat on the board of Southcomm Communications, a media chain controlled by local VC firm Solidus Co. ♦


Related Articles