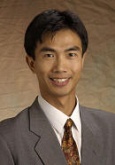 The University of Tennessee entrepreneurs who sold iCare EMR training software to Lippincott Williams & Wilkins have rebranded and will introduce new e-learning products, says iCare co-founder Xueping Li, Ph.D., an assistant professor in the UT College of Engineering.
The Knoxville startup that is now registered with the state as Academic Technology Innovation (ATI) was previously iCare Academic, but that name was ceded to Lippincott (a subsidiary of Wolters Kluwers Health) along with the iCare e-learning software product, Li told VNC. Terms of the Lippincott deal were not disclosed.
iCare is an educational version of an electronic medical record (EMR), used for training nursing students, instructors and other professionals. ATI's name could change again as the company tweaks its strategy, Li said.
ATI is now making plans for further e-medicine training products, as well as e-learning offerings in other fields, including science, engineering, technology and mathematics (STEM) education, Li told VNC.
Co-founders alongside Li in developing iCare were Tami Wyatt, PhD, RN, CNE, an associate professor in the College of Nursing (and the company's liaison to U.S. schools of nursing); Chayawat "Yo" Indranoi, an engineering doctoral student; and, Matthew Bell RN CRNA, who is a nurse anesthetist at a Knoxville hospital, according to online information. Li is also director of UT's Intelligent Information Engineering Systems Laboratory (IIESL).
Among members of ATI's advisory board is Jonathan Russell, who in 1997 co-founded then-Knoxville-based NetLearning, a provider of web-based instruction for hospital workers, according to information online. NetLearning was sold in 2004 to a subsidiary of Thomson Reuters.
On ATI's former iCare AboutUs page (cached here Jan. 2, 2011), the company noted that the venture had been assisted during its development by the Center for Entrepreneurial Growth at Tech2020 at Oak Ridge and the University of Tennessee School of Law, among others.
Lippincott is a subsidiary of Philadelphia-based Wolters Kluwer Health, a leading medical publishing brand. WKH is, in turn, a division of Amsterdam-based Wolters Kluwer, the Dutch publishing and business intelligence company.
Wolters Kluwer also recently acquired Pharmacy OneSource, a SaaS provider serving hospitals, and headquartered in Bellevue, Washington. VNC