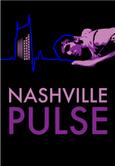 One of Nashville's newest technology ventures was spurred by Vanderbilt students and faculty connecting theory and practice.
Soon to debut: Nashville Pulse and VandyUpon, a pair of Internet services that leverage wireless phones (initially, the iPhone) and GPS location and guidance technology to direct users to events, retail discounts and other benefits, real-time as the phone-wielders move about the city or campus.
The new business that plans to offer these services - Great Glass Media LLC - has been formed by a team of current Vanderbilt students and is among the first fruits of increased collaboration among faculty and students of the Vanderbilt University School of Engineering (VUSE) and VU's Owen Graduate School of Management.
The company is currently marketing the Nashville Pulse service to local Nashville businesses. The VandyUpon adaptation for campus denizens is not yet ready, and Great Glass is working with VU staff to ready it for launch. The campus version would alert students to special events and other benefits, as they pass in proximity to those opportunities.
The Owen Entrepreneurship Center's (OEC) Summer Enterprise Development Program simultaneously helped fuel the Great Glass enterprise by awarding a total $20,000 in startup development grants to a pair of students pursuing Owen MBAs, according to OEC Director Germain Böer. He said winning ventures driven by a single student-entrepreneur typically get $15,000 grants.

Böer (at left) told VNC yesterday the idea behind the four-year-old summer grants program is that "we want to take students who have what we think is a pretty interesting idea and, instead of them going out and working for a big company in the summer in an internship," they spend the summer working on their own business plan.
In this case, 2nd Year Owen MBA students Thomas Bernstein and Miguel Coles were among students who won the grants that are powering Great Glass. Among other benefits of the grants program, the entrepreneurs were able to meet each week this summer with Böer, who provided counsel and who continues to track the company's progress.
Among those working on Great Glass is VUSE Senior Will Green, 22, who is directing marketing for the startup. Green told VNC that in addition to being adaptible to other cities, the technology beneath NashvillePulse.com can easily be repurposed for other corporations' internal or external uses.

Green, himself, will emerge from Vanderbilt next spring with three undergraduate degrees, spanning economics, mathematics and Engineering Science, the latter a flexible interdisciplinary program. Two additional VU undergrads who are part of the Great Glass team are Mike Slade, an economics major; and, Riley Strong, a VU undergrad who participated in this summer's Accelerator program at Owen.

Vanderbilt Engineering has contributed directly and indirectly to spurring campus entrepreneurship, by modifying an earlier VUSE course that focuses on voice and data networks, to include more hands-on work with wireless networks, smart phones and phone applications.

The course, plus other boundary-spanning cooperation between VUSE and Owen faculty and students, is helping to create an environment more supportive of both research and entrepreneurship.
VUSE Prof. Doug Schmidt (left) told VNC yesterday the new engineering course demonstrates to current and prospective VUSE students that the school and the computer-science field are preparing students for careers in industries that are rapidly emerging. By including hands-on engineering projects, as well as "deep Nerd stuff," said Schmidt, top students get a better feel for VUSE's progressive outlook.
Schmidt said that such adaptations are essential for VUSE as it competes with Stanford University, MIT and other universities for the most sought-after students, many of whom are reconsidering computer-science careers, after years in which investment banking and other high-roller financial fields siphoned-off some of the most talented students.
Schmidt also explained that while Stanford enjoys easy access to instructors who have broken new ground with Apple and other employers in California, Vanderbilt's advantages include a strong commitment to practice, as well as theory, and the presence of such group's as VUSE's Institute for Software Integrated Systems (ISIS), which has a long history of working with major corporations.
Schmidt said that Nashville has an unprecedented opportunity to develop its high-tech community, "because the world is becoming a lot more distributed," with technology enabling "digital Nomad" professionals to live and work anywhere they choose, including places that feature high quality of life, as does Nashville.

Schmidt stressed his interest in making more contacts with local technology and venture executives, to help ensure that VUSE's grads and local employers are aware of the talent on tap at Vanderbilt. He noted that as a result of VNC coverage of Tazzle, a local startup, he and others will soon be meeting with Tazzle CEO Chris Savoie.
Perhaps illustrating Schmidt's point is Hamilton Turner, a 20-year-old senior who participated this summer in the School of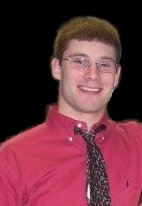 Engineering's effort to upgrade its voice-data networks class and introduce smartphone projects.
Turner (at right) told VNC earlier this week that he is currently preparing for job interviews with major corporations, studying a host of programming languages and tools, with his ultimate aim being a job working at Google on the technology that powers the Android smartphone platform. He said he relishes the idea of helping other developers create new applications for Android.
Turner explained that the enormous computing and networking power of smartphones is largely unknown to the general public, but promises to spawn many new jobs in Nashville and other cities. While apps can be developed for Nashville-specific usage from elsewhere, he noted, it is very difficult to achieve the precision needed for GPS-location-driven applications and other features, without being based in the market you're serving.
Turner, who said he has previously worked for former Nashville Scene co-owner and Editor Bruce Dobie's EvieSays.com venture, says that if a Google opportunity doesn't materialize quickly after graduation, he may explore collaborating again with Dobie, or join several other Vanderbilt smartphone app developers to form a new company here.


At least one other VUSE student is already benefiting from the changes at VUSE: Rising Engineering Senior Ben Gotow (at left) is rumored to have earned about $35,000 to date working on smart-phone applications.
Gotow told VNC yesterday, "For the last year or so, I've been writing painting apps for the iPhone including NetSketch and Layers. Layers," Gotow said, "was recently selected as a 'Staff Favorite' on the iTunes store."

Gotow added that the applications have been favorably reviewed by key techie media, including Gizmodo and ARS Technica! ♦