Updated 9:09 a.m., Thurs., Dec. 3, to make clear in the 11th paragraph that Overbey and Sargent have expressed interest in exploring the Administration's plans to seek $40 million, and that other persons have expressed interest in raising the total allocation to $200MM. Sen. Overbey's italicized comments were added 4:20 p.m. Dec. 2. - Ed.
Tennessee's much-heralded TNInvestco capital-formation program has passed another crucial test.
Altogether, the six TNInvestco award winners chosen by State officials have met or exceeded their requirement to secure at least $84 million in aggregate participation commitments from qualified insurance companies.

Consequently, up to $120 million in state premium tax-credit allocations should begin flowing to the new investment funds, on or about Jan. 1.

That total could rise to $200 million or more, if the Tennessee General Assembly supports impending requests to expand the program first round.

Recent years' data indicate that nearly $400 million in state premium-tax credits could be recorded each fiscal year, and might therefore be leveraged for such purposes as TNInvestco.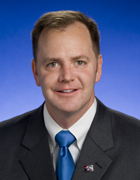 However, when when asked yesterday by VNC about tapping more deeply the state's potential annual tax-credit capacity, Revenue Commissioner Reagan Farr (at left) said the focus must now be on ensuring the program as currently defined produces the intended results, in terms of jobs and other economic payback to the state and its people.

If it becomes clear in the next few years that the TNInvestco program is, indeed, producing tremendous dividends, Farr said, then expanding the program in some manner might well be viewed as a "no-brainer."

Meanwhile, Farr said he and Economic and Community Development Commissioner Matt Kisber remain committed to asking the General Assembly to grant them authority to extend an additional $40 million in TNInvestco tax-credit allocation awards to two competitors that did not make the six-firm cut, but which were accorded contingency "alternate" status, in case any of the six winners failed to meet their obligations.

Farr said the legislative request to fund those two alternate funds – Tennessee Angel Fund and Solidus-TNInvestco – would not specify the two firms by name; rather, the proposal would amend the original TNInvestco law (officially, Tennessee Small Business Investment Company Credit Act) by expanding the authorization of winners from six firms to eight firms.

If that amendment becomes law, Farr said, he and Kisber will subsequently direct the additional $40 million in allocations to the two previously designated alternates. Farr said the state has no intention of reopening the TNInvestco competitive process.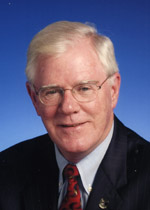 [Updated 9:09 a.m., Dec. 3] Farr also said the two primary sponsors of this year's
TNInvestco legislation – Rep. Charles Sargent (at left, R-Franklin) and Sen. Doug Overbey (at right, R-Maryville) – have indicated they intend to explore supporting the Administration's request for funding the two alternates. Farr also said there has been some interest expressed by legislators and others for seeking an additional $40 million to fund proposals from two additional finalists that won neither allocations nor alternate status: Memphis Biomed Ventures Tennessee and NEST-TN.

[Updated 4:20 p.m., Dec. 2] Responding to a query from VNC, Sen. Overbey's comments were measured: He said that while he is "open" to expanding the TNInvestco program beyond $120 million in credits, he believes it is essential before going farther to determine whether or not insurance companies have proven to be a strong market for the credits; and, whether or not there are sufficient numbers of worthy seed- and early-stage companies with demand for capital sufficient to warrant further expansion of the program.

Overbey continued, "We don't need to authorize a bunch of tax credits if there's no one there to purchase them," Overbey said, adding at another point that he suspects there is strong demand among entrepreneurs for TNInvestco investment, but he'd like that demonstrated, also, as part of making a "well reasoned decision" about expansion.
Overbey made clear he is not skeptical about the program at this point, but said he recalls having had only a brief conversation with Farr about expanding the program, nearly two months ago, and would like to hear particulars.
Commenting on Farr and Kisber's stated plan to award any additional allocations the State approves to the current alternate companies, Overbey said "it would seem logical they would have a leg-up." [End update]

During the legislative session earlier this year, the Sargent-Overby legislation had a total 82 formal co-sponsors in House and Senate. Boosted by Bredesen Administration support, the TNInvestco program passed in the Senate 30-0 and in the House 94-0, with one representative abstaining. In July, Gov. Phil Bredesen signed the bill into law. Rep. Sargent has yet returned a VNC call placed to his office. This story will be updated, as warranted.

Farr indicated the Administration-led request for an additional $40 million for the TNInvestco alternates might be bundled with

other technical corrections in the TNInvestco law. As a likely technical tweak, Farr cited the addition of language requiring TNInvestcos to mitigate financial risks that might attend the death of a key principal in a fund during the 10-year investment period. Given the state's budget challenges and the legislative process, itself, the fate of the proposed TNInvestco expansion could remain uncertain as late as June 2010.

Farr explained that none of the six funds currently due allocations failed to meet the program's Nov. 30 deadline for securing at least $14 million in "base" commitments. Had any of the six failed to meet the Nov. 30 deadline, they would have, by law, been subject to fines of $50,000 each. Farr said yesterday no fines were in order. Neither, Farr said, did the State at any point grant an extension of the deadline for securing insurance company commitments.

Each winning TNInvestco fund has therefore qualified for access to a $20 million allocation of state insurance premium tax credits, which the funds sell to insurance companies in exchange for capital.

Farr declined to comment on whether or not one or more of the six TNInvestco firms have, acting independently of state government, retained Enhanced Capital Partners to support their recruitment and management of insurance-company participation. Enhanced Capital has thus far declined to comment, also. ♦

Related Articles