Reflecting an apparent abundance of caution, two Vanderbilt University technology-transfer executives have been placed on leave, in the wake of their new venture winning a role in the state's TNInvestco capital-formation program.
Brian Laden and Christopher Rand, both previously managers in the Vanderbilt office of technology transfer and enterprise development, recently won a TNInvestco berth for the Tri-Star Technology Fund company they created with Harry Jacobson, M.D., Vanderbilt's former vice chancellor for health affairs, who is now on sabbatical prior to retirement.

The Tri-Star founders had made clear while awaiting the TNInvestco decision regarding funding Tri-Star that Laden and Rand would leave Vanderbilt employment if their venture were funded. In addition, as reported Monday by VNC, the co-founders expressed commitment toward averting any conflicts of interest with Vanderbilt duties, while they await the arrival of funding due via TNInvestco, expected in January.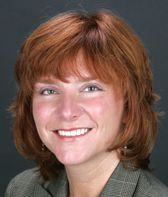 Responding to an inquiry from VNC, Vanderbilt Vice Chancellor for Public Affairs Beth Fortune (at left) said in an e-mail Tuesday evening, "Vanderbilt maintains the highest standards for conflict-of- interest or even the appearance of one. With Brian and Christopher's plans to establish a company that will be in the same general line of business as their university work, Vanderbilt placed them on paid administrative leave to review the situation and to avoid any appearance of conflict- of- interest during this time. We wish Brian and Christopher the best as they transition to their new venture and congratulate them on their initial success in being selected for the TNInvestco program."

Vanderbilt spokesman Jim Patterson said yesterday that Laden and Rand currently remain Vanderbilt employees. VNC understands, however, they have no duties within the office of technology transfer. Earlier, when contacted by VNC, OTTED Director Chris McKinney declined to comment, and Jacobson, Laden and Rand have not responded to inquiries regarding the matter.

VNC's inquiry was prompted by learning that Laden and Rand's Vanderbilt e-mail accounts had been terminated.

Vigilance regarding perceived, potential or actual ethics violations or conflicts of interest is a long-standing concern of universities, and particularly so within medical-research organizations.

A new conflict of interest policy was implemented July 1 within the Medical Center, after a review by the VU Board of Trust, as described by the VUMC Reporter. The new rules were developed by VU Associate Vice Chancellor and Chief Compliance Officer David Raiford, M.D., who was named to that post by Jeff Balser, M.D. Balser succeeded Jacobson as vice chancellor for health affairs. ♦

Related Articles