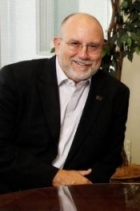 Belmont University is preparing to provide students a faster path to an MBA.


The university's pending "5th Year" offering that will for the first time allow Belmont undergraduate students with no work experience to enroll.

During an interview Tuesday, Belmont College of Business Dean Patrick Raines told VNC he is "confident" the new offering will obtain faculty approval and be in-place by the fall semester, this year.

Raines said he hopes that the new MBA offering will soon raise the graduate student body to about 250 annually, from the current 200. Undergraduate Business enrolment is about 1,600 each year. Belmont has granted 6,150 undergraduate business degrees and approximately 1,200 graduate business degrees.

Raines said that by offering an "accelerated" MBA degree that will be completed in about a year, the school will be more competitive with other colleges with similar options, and will afford Accounting students, in particular, earlier access to credits they need to qualify for accountancy testing.

Given current economic conditions, Raines noted that the new program will give graduating seniors who are having trouble finding jobs in their fields the option of immediately pursuing an MBA.

Heretofore, the Belmont MBA required entering students to have had two years of prior work experience. The lack of work-experience, Raines said, will be addressed through student internships and other work experiences.

The changes are also linked to competitiveness: Raines noted that, in one way or another, Belmont's undergraduate College
of Business and its Jack C. Massey Graduate School of Business compete with Vanderbilt University's Owen Graduate School of Management and the business colleges and graduate divisions of Lipscomb University and Middle Tennessee State University, among other institutions. In 2007, Vanderbilt upped the ante in local graduate business education, when it introduced its own accelerated master's of accountancy program. Meanwhile, Lipscomb has recently offered an accelerated MBA.

Raines provided VNC a portion of a written rationale for the 5th Year program, which explained the program is "designed for talented students with little or no full-time business work experience and who want to either reposition themselves for a career in business or accelerate the rate of advancement in their chosen field of business.
"The program," the rationale continued, "is designed so that an individual who chooses to attended full-time can complete the program in 12 months. After much external research and internal discussion with various stakeholders, the proposed 5th Year MBA program appears to offer the greatest opportunity for enhancing program enrollments and curriculum offerings with the least downside impact on program resources and our existing student and alumni populations."
Conversation with Raines left little doubt that in promoting its new MBA program, Belmont aims to leverage accolades its academic programs have received, as well as the increased recognition the university earned by serving as host for the 2008 Town Hall Presidential Debate, on Oct. 7.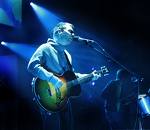 Raines said that the popularity of Belmont's 37-year-old tradition of education for the music business continues to be a strong draw. Eight years ago, he explained, the Mike Curb College of Music & Entertainment Business began to operate independently of the Belmont College of Business.

The Curb College provides instruction in music and intellectual property domains, while the College of Business Administration provides Curb students their core business education. Raines said that currently about 28 percent of all Belmont applications are for admission to the Curb College.
Another point oft-cited by Belmont is the fact that the university is "the only private school in Tennessee" where both

undergraduate and graduate accountancy education has been accredited by the Association to Advance Collegiate Schools of Business. Vanderbilt's Owen School is AACSB-accredited, but Vanderbilt has no undergraduate business school.
In addition, In 2007 and '08, Belmont's Massey School ranked second to VU's Owen in the annual Nashville Scene readers poll for best MBA. In 2006, the Massey School held the top rank in MBA voting by readers of both the Scene and Nashville Business Journal. Belmont has proven competitive in other rankings by Business Week, Princeton Review, Entrepreneur and other rankings producers.
Raines told VNC that those and other factors – ranging from Belmont's new school of pharmacy, new health-sciences and dorm facilities, and having a competitive NCAA basketball team – have contributed to "a 38 percent increase in the number of applications received, based on a comparison of current applications with the number of applications received at this time last year." Raines declined to provide actual numbers of applicants.
Raines, 57, became dean of the business college in 2003, after spending most of the previous 20 years at the University of Richmond (Va.). He earned his bachelor's, master's and Ph.D. in the economics domain, as a student at the University of Alabama.
Raines also honed his competitive skills on the gridiron at Alabama, where he was a starter at center, during the reign of Paul "Bear" Bryant. Raines' background is sketched here. ♦