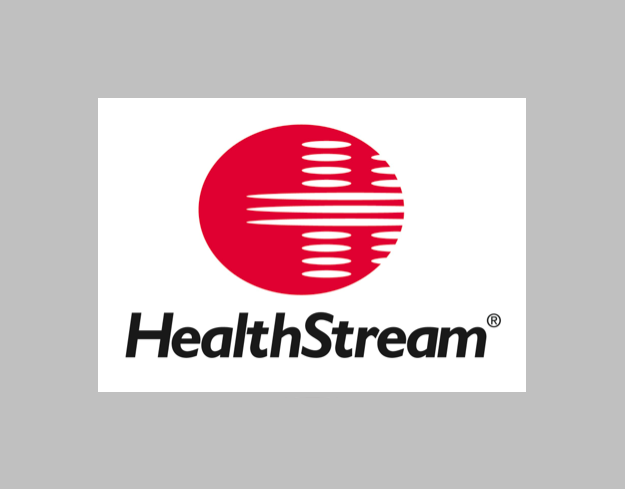 Updated 17 January 2019 0855 - The company (HSTM) announced launching a long-anticipated rescuscitation suite co-developed with American Red Cross. Our 10/2/18 story below.-Ed.
HEALTHSTREAM INC., which Venture Nashville believes is the only publicly held, native-Tennessee SaaS and solutions company supporting the strengthening of the U.S. healthcare workforce, will report its Q3 2018 results on Oct. 22.
Its stock - NASDAQ:HSTM - began the day's trading at $30.11, just a month ahead of the nation's midterm congressional elections, Nov. 6, which some think could roil markets.
The company is headquartered on 10th Avenue South in downtown Nashville and reports having more than 750 team members. Its market cap was at about $966MM at midafternoon today.
Headed into the fourth quarter of the year, analysts' views on the stock seem to vary within a narrow range. Clear signals from management on key issues during a succession of reporting periods seem to have brought the company substantial running room.
Robert A. Frist Jr.
It's difficult to find a company directly comparable to HealthStream, which was founded in 1990 by Chairman and CEO Robert A. "Bobby" Frist Jr.
The company describes itself as "dedicated to improving patient outcomes through the development of healthcare organizations' greatest asset: their people. Our unified suite of solutions is contracted by, collectively, over 4.8 million healthcare employees in the U.S. for workforce development, training & learning management, talent management, credentialing, privileging, provider enrollment, performance assessment, and managing simulation-based education programs."
HealthStream reported in its 2017 10K filing that its competitors include "companies such as Cornerstone OnDemand, Healthcare Source, Oracle, SABA, SAP, Workday, and SumTotal Systems that provide their services to multiple industries, including healthcare. We also compete with large medical publishers that have operating units that offer learning management systems that focus on healthcare, such as Reed Elsevier Group's MC Strategies, Wolters Kluwer, and Relias Learning, which is owned by Bertelsmann. In our Provider Solutions business segment, we see competition primarily from several large companies, such as MD-Staff and Cactus from symplr."
Healthstream logged performance gains in Q218, which it reported July 23.
Notably, its statement of results focused on continuing operations only, and excluded gains from its recent divestiture of its Patient Experience business to Press Ganey, with which HealthStream simultaneously announced a seven-year collaboration. Though there's been zero hint of any further transaction between the two companies, Press Ganey, which is backed by Sweden-based EQT Partners, had occasionally been mentioned to VNC as one of a handful of potential strategic bidders for HealthStream, itself.
Excerpts from HealthStream's July release regarding its Q218 results, quoting:
► Revenues of $57.0 million in the second quarter of 2018, up 8% from $52.9 million in the second quarter of 2017; with $456,000 positive impact in the second quarter of 2018 from the application of ASC 606
► Operating income of $4.3 million in the second quarter of 2018, up 52% from $2.8 million in the second quarter of 2017; with $339,000 positive impact in the second quarter of 2018 from the application of ASC 606
► Net income from continuing operations of $3.7 million in the second quarter of 2018, up 64% from $2.2 million in the second quarter of 2017; with $256,000 positive impact in the second quarter of 2018 from the application of ASC 606
► Earnings per share (EPS) from continuing operations of $0.11 per share (diluted) in the second quarter of 2018, compared to EPS from continuing operations of $0.07 per share (diluted) in the second quarter of 2017
► Adjusted EBITDA1 from continuing operations of $10.7 million in the second quarter of 2018, up 16% from $9.2 million in the second quarter of 2017...
In addition, as of June 30, 2018, the company had cash and marketable securities of $165.5MM.
The Wall Street Journal website today says that among seven sell-side analysts who produce blanket ratings of HSTM, there are 2 Buys and 5 Holds (the firms are not named) with consensus tagged at "Overweight." HealthStream names seven sell-side analysts that follow HSTM on its website here.
In a July 24 report on HealthStream by Canaccord Genuity's Richard Close and Brian Hoffman, the researchers kept their HOLD recommendation on HealthStream stock, and more recently pegged HSTM enterprise value at $852.1MM.
They said that notwithstanding HealthStream gross profit margin (GPM) improvement during 2Q, lingering uncertainty remains around the issue of whether or not HealthStream will succeed in replacing revenue and improving GPM after it completes the wind-down of its long-standing partnership with Laerdal Medical for resuscitation training.
Among other ponderables: Whether or not new product introductions and HealthStream's evolution toward a product platform will produce the gains management seeks.
In January, HealthStream announced its launch of its Verity subsidiary, and its SaaS-based Verity(TM) provider credentialing, privileging, and enrollment solution. Related VNC story here.
In their July report, the Canaccord analysts accorded HSTM a $26 share price target, which they said was derived from an estimate of roughly 16x their 2019 adjusted EBITDA estimate.
They said that calculation "represents a 60% discount to the peer group given HSTM revenue growth is well below the peer group average." They also noted that investor sentiment could be affected by "the potential for anemic revenue growth."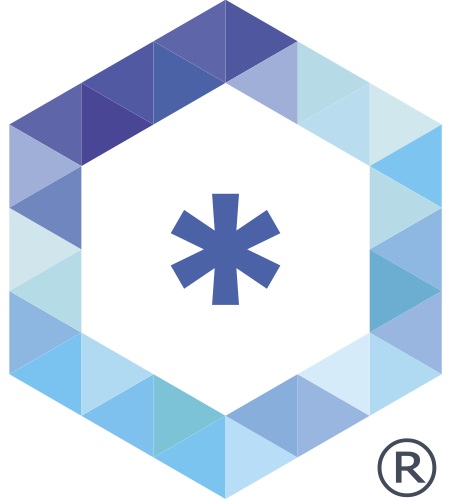 Click for New Constructs
MEANWHILE, Brentwood-based New Constructs, the robo-analyst research firm that produces stock ratings driven by an assessment of the economic earnings of individual public companies, rather than relying solely on statements of earnings submitted by listed companies, has produced a different judgment on HSTM.
Following release of HealthStream's 2Q results at midyear, New Constructs recommended to its subscribers that investors should "sell HSTM," describing the stock as having "more downside risk than upside potential."
Our earlier report on New Constructs Founder/CEO David Trainer and his firm's approach to these matters is here.
Possibly the most positive New Constructs comment on results from HealthStream's most recent quarter was associated with HealthStream's report of free cash flow (FCF), which New Constructs said achieved an "Attractive" 5% FCF yield.
That said, New Constructs also described HSTM stock as overall "Unattractive" on the basis of investment risk/reward, with a "Bottom Quintile" ("Very Unattractive") rating with respect to Return on Invested Capital (ROIC).
New Constructs describes ROIC as a measure of all cash invested in the business and "the truest measure of profitability."
"Stock valuations are more highly correlated to ROIC than any other metric," New Constructs says in its midyear report on HealthStream. That report is available here (pdf), with permission of New Constructs.
Mollie Condra
Asked a few weeks ago for HealthStream's comment on the New Constructs' rating of the company's stock, Mollie Condra, the company's VP for investor relations and communications said, "We are glad that so many analysts work to understand our story and our progress as a company. Each, of course, has their own unique approach and analysis. We have met with David Trainer and NewConstructs to understand their proprietary work. We particularly like his analysis of free cash flow which has us as attractive from an investment standpoint."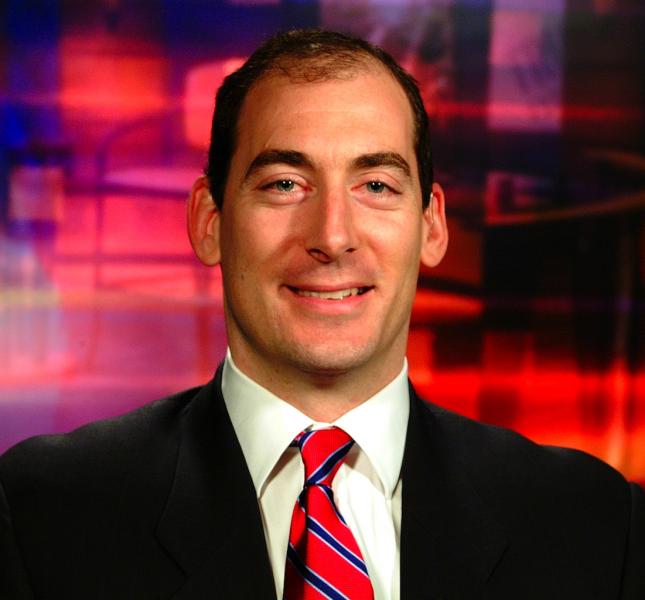 David Trainer
VNC asked New Constructs' Trainer to comment on the overall disparate ratings of HSTM that have been produced by sell-side analysts and by New Constructs.
Trainer responded, "The market's valuation of the stock shows investors have confidence in HSTM's management."
"The stock market tends to be forward-looking. In HSTM's case, the market appears to believe that management's recent investments in the business will pay off."
Trainer continued, "Businesses have to invest to grow, and most investments do not pay off in the year they are made. As a result, it's natural for a business' cash flows to look poor when it is in an investing mode. However, that poor look can be a very good thing as long as the returns on the capital invested are above the cost of that capital."
"There's no growth without investing just as there is no reward without risk. Businesses have to invest to grow. If they have high return opportunities, investors should want management to throw as much capital into those opportunities as possible. In such a situation, the more negative the firm's cash flows, the better," Trainer concluded.
The market's pricing of HealthStream or any other stock also provides an estimate of how long a listed company must maintain an edge over its competitors by earning ROIC greater than the weighted-average cost of capital on new investments, according to New Constructs.
In line with that reasoning, New Constructs reported that based on HealthStream's June 30, 2018 "stock price of $30.96, the market is expecting revenue to grow at 3.2% for more than 100 years. Over this period, HSTM is also expected to generate an average Economic Earnings Margin of 7.1%."
HealthStream's proxy filing this year showed that as of March this year, 32.3MM shares of HSTM Common stock were outstanding. At that time, about 52% of the Common outstanding was held by the company's CEO; BlackRock Inc.; the Vanguard Group; Riverbridge Partners; Brown Brothers Harriman Co.; and, Conestoga Capital Advisors.

This morning, HealthStream's online calendar of investor/analyst events and presentations shows no scheduled future events.
Management's quarterly investor conference calls have typically taken place the morning after quarterly results are filed and posted. Thus, the next HealthStream conference call could be the morning of Oct. 23.
Other HSTM-related dates of note: Any shareholder proposals for inclusion in the company's 2019 proxy statement under Exchange Act Rule 14a-8 must be submitted to the company prior to the close of business on Dec. 12, 2018.
Certain other proposals that are not subject to Rule 14a-8 can be submitted during a 30-day period in early 2019. Guidance on that can be found in HealthStream's 2018 proxy solicitation here. VNC
. lasted edited 1631 2 October 2018
---