AN INCONSPICUOUS, but science-heavy panel discussion here this week may help eventually broaden Nashville's Bio-reputation.
At the Vanderbilt Marriott this Thursday, Jeff Conn, Ph.D., founding director of the Vanderbilt University Center for Neuroscience Drug Discovery (VCNDD), will be among those empaneled to discuss "Models in Drug Discovery."
This week's discussion is part of the venture-oriented annual meeting of Life Science Tennessee (LST), a nonprofit trade association. Other LST topics this week include investor-type pitches by seed- and early-stage ventures; orphan-drug development; medical-device regulations; diagnostics and clinical pathways; patent-law update; and, bioagriculture.
In addition to Conn, other panelists on Thursday's LST panel on models for drug discovery include James Dalton, chief scientific officer of GTx Inc., a cancer-oriented biopharmaceutical development company; Mary Kosinski, licensing officer, Vanderbilt Technology Transfer and Commercialization; Richard Magid, vice president of the UT Research Foundation at the Memphis-based UT Health Science Center; and, Duane Miller, chair and professor, Department of pharmaceutical sciences, University of Tennessee.
The drug-discovery panel's mundane title gives little hint that the topic, in fact, has direct bearing on the pharmaceutical sector's capacity for achieving more and faster discoveries that can advance medicine, while spurring the life-sciences sector. New drug-discovery models demand that academe and corporations become more collaborative.

Jeff Conn
Less than a year from now, on Oct. 9-11, 2013, Conn will join perhaps 800 colleagues who plan to convene in the new Nashville Convention Center for a plenary meeting of the Academic Drug Discovery Consortium (ADDC), of which Conn is a founding board member.
The Consortium was born in 2011 and now has 66 member discovery centers, of roughly 80 that exist nationally.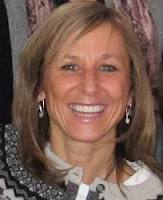 BSI's Slusher
The nonprofit group was assembled by multi-institutional advocates, in an effort coordinated by Barbara Slusher, Ph.D., chief scientific officer for the Brain Science Institute NeuroTranslational Program at Johns Hopkins.
The Consortium's advance follows a decade of related initiatives by the National Institutes of Health (NIH) and others, and has been given additional impetus by what some have described as a "seismic shift" within the Pharmaceuticals sector: According to the Consortium's website, Pharma projects its losses from drug-patent expiration will total nearly $90 Billion in the 2010-2014 timeframe. Though Pharma spent 18 percent of its total revenue on R&D during 2001-2007, industry's R&D productivity has declined significantly.
The stakes are indeed high, according to Christopher Austin, who is now director of National Center for Translational Sciences (NCATS), an NIH entity. He was interviewed by VNC prior to being named director.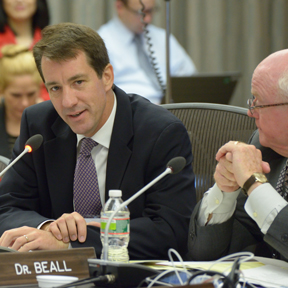 NCATS' Austin testifies
Said Austin, there are about 7,000 disorders that affect human beings, and 500 to 1,000 of them are targeted to varying degrees, with the industry often reluctant to allocate "investor dollars" to higher-risk undertakings. It's not because Pharma executives are "stupid or hard-hearted," he added. Rather, it is the inherent complexity, unpredictability and cost of "pre-competitive" drug development that is "responsible for a lot of the carnage" the Pharma sector is experiencing, he said.
Conn told VNC in a candid 2009 interview that the entire biomedical research enterprise is gripped by "a crisis of innovation" and fundamental advances in medicine are hampered by outmoded approaches to research, development and commercialization. Too often drug-candidate investigation is burdened with emphasis on processes, rather than on actual discovery, he said then.
The Conn-led Center at VU has focused on therapies to treat Parkinson's, schizophrenia and Fragile X syndrom autistic disorder. The Center has sought and obtained a number of Pharma and institutional partners to advance its work, including Janssen Pharmaceutica, Johnson & Johnson, Seaside Therapeutics, the Michael J. Fox Foundation and Bristol Meyers Squibb.
In a long-term series of interviews for this story, Conn told VNC that "whether academic institutions can play a major role is still a question" and drug-discovery centers face "a lot of hurdles." Therefore, it would be "presumptious," he said, for anyone to think that the centers can solve regulatory, clinical-development and other challenges, unilaterally. Even though outcomes are uncertain, the effort must be undertaken, said Conn.
"What's often lost in the Pharma setting is the intensity and the depth of basic science, and what is often missing in the academic setting is actually thinking about practical implications," to advance what is learned into the realm of actual therapies, he said.
Most small, venture-backed drug-development companies can't afford the infrastructure for successful drug development, and big Pharma companies must remained focused on returns for investors; and, they must see "compelling" evidence that new targets or compounds have been sufficiently de-risked to allow reasonable chance of finding a path toward successful commercialization.
More collaborative approaches are "filling a critical need that big Pharma has, right now," and promises to help Pharma and academe learn how to engage more effectively with one another, in ways that are faithful to their respective missions.
In the interest of finding new drug therapies, he said, Vanderbilt has "systematically built a true Pharma-style drug discovery operation within an academic discovery center." The Center's ultimate goal is to create of pipeline of "new molecules that can become drugs," he said.
Austin said that at the national level there is a growing sense that NIH should not only do the kind of groundbreaking work in basic mechanistic understanding of human physiology in health and disease that it has long pursued; but, also, that NIH should work with academe to "to push forward the delivery of the tangible improvements in human health that I think the American public expects from NIH."
Hopkins/BSI's Slusher acknowledged during an interview with VNC earlier this year that "the verdict's still out" regarding the value of increased institutional-Pharma collaboration, but she predicted that -- "worst case" -- the more collaborative approach to discovery will be at least as successful as the model it seeks to augment.
At a minimum, she said, more emphasis on translating discoveries into new therapies, plus new approaches to identifying targets and lead compounds are likely to result. Sharing best practices for research and for training new drug discovers are among the likely benefits, she said.
Slusher, in her third year at Johns Hopkins after 20 years in the Pharma industry, told VNC that the drug discovery laboratories are setting for a "more connected" approach to clinical research, with vital medical ties to patients that Pharma seldom enjoys and which afford investigators "a really different perspective about diseases we are attempting to treat."
While they certainly face funding pressures, the campus labs do not face Pharma's need for shorter-term results that contribute to stockholder earnings, Slusher noted. In addition, institutionally based researchers often have access to more knowledge and understanding of basic science, genetic influences on investigational models and a different approach to identifying and pursuing discovery targets and compounds, she explained.

Austin noted that those who fund or sponsor such research are "show-me-the-deliverables" type people, thus progress must be demonstrated, and the length of the runway that supporters will give the new drug-discovery push remains uncertain. There's a sense that the effort must demonstrate traction within roughly five years, given that it typically takes nearly 15 years to move from identifying a target that might alleviate disorders to a marketable drug, he explained.
Thus, advocates for devising effective new models for drug discovery seek to make the runway "reasonably long, though not indefinite," said Austin. (The advocates may have greater impact on shaping national policy and funding, in the wake the Obama Administration's April 2012 release of the National Bioeconomy Blueprint.)
Despite the pressures and arguably long odds, Austin said he is confident new discovery models can produce needed gains. Asked about the odds of success, he said, "Frankly, I'd put all my chips on this." VNC