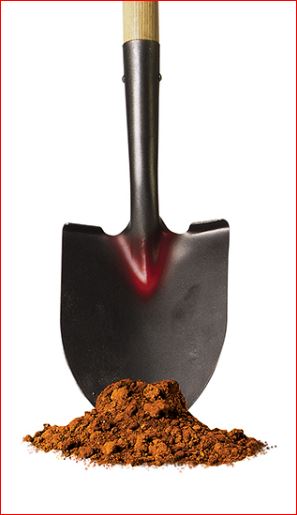 FIFTEEN years after the proposed 4,100-acre Memphis Regional Megasite (MRM) development project was approved by the state, an economic boon anchored in West Tennessee has yet to be realized, despite the support of successive Governors Phil Bredesen (D-Nashville), Bill Haslam (R-Knoxville), and Bill Lee (R-Franklin).
Moreover, although two West Tennessee members of the General Assembly sought earlier this year to secure an off-cycle two-year extension to MRM authority, that legislation was deferred in House and Senate committees.
That deferral leaves untouched the previously legislated termination or "sunset" date for MRM authority: June 30, 2022 -- 380 days from today.
Sunset reviews are seldom existential events for state agencies of long-standing, but some projects, programs and oversight bodies are more vulnerable.
Also important: Next year's MRM sunset review is likely to take place during political primaries leading up to the 2022 gubernatorial election, in which Gov. Lee has signaled he will run to serve another term.
Particularly when state and local election candidates appear on the hustings in West Tennessee, they could be challenged pro or con on the status of the MRM.
Both Gov. Lee and Economic and Community Development (ECD) Commissioner Bob Rolfe, as well as their predecessors in those roles, have faced tough questions on the MRM multiple times during the past few years.
After this length of time, kicking the MRM can down the road may not be a viable option, meaning candidates may need to propose either filling additional MRM gaps, or pulling the plug.
See previous VNC coverage of the recent MRM strengths and weaknesses assessment and other MRM coverage, right here.
The assessment could fairly be called withering from the standpoint of Memphis and Haywood County residents, but within it many see seeds of opportunity, pending further research.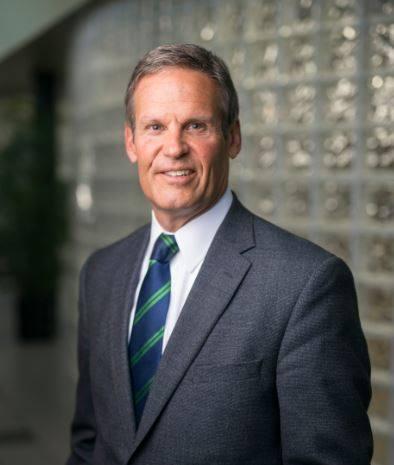 Gov. Bill Lee
As reported a week ago, on June 8, Gov. Lee said during in a press release, in part, "The Memphis Regional Megasite offers tremendous opportunity for West Tennessee, and I am committed to building out infrastructure and supporting area workforce as we find the right company for this space. I have directed the Department of Economic and Community Development to aggressively market the Megasite and offer enhanced incentives to companies demonstrating a long-term desire to call Haywood County home."
On June 10, an ECD spokeswoman reaffirmed for VNC that selection of a construction contractor for creation of the MRM's vital wastewater pipeline and related infrastructure should be done during 2021, with necessary state approvals for the work secured during Q1 CY 2022.
At that same point, the MRM site could be ready for shovels, which would allow one or more committed MRM tenants -- if there are any -- to begin building-out their own capacity on the MRM site, the spokeswoman said.
VNC research suggests that major OEMs, such as an automotive manufacturer, might require three to five years to become fully operational on a new manufacturing, assembly and logistics site.
Estimates of direct and indirect employment associated with MRM tenants and their nearby suppliers, have varied widely, largely because the nature of the work to be done at the MRM in the future is unknown.
Faced with this and other uncertainties, ECD told VNC the agency markets the MRM to "all companies that fit the criteria to locate at the site regardless of the sector. We do not target any specific industry, but rather focus on recruiting companies that would be the right fit not only for the region and its workforce, but also for the companies that are interested in locating there."
A 2016 estimate suggested MRM could generate as many as 8K jobs onsite and 24K among the company's daisy-chain of suppliers and partners. VNC did not find an independent estimate of total regional economic benefits (including potential multiplier effects) derived from the project.
Craig Fitzhugh JD
VNC this week asked for comment on the MRM from Craig Fitzhugh JD, who was born and reared in Brownsville and Ripley, near the MRM site in Haywood County. He served 24 years in the Tennessee House of Representatives, rising to House Minority Leader. A former U.S. Air Force officer, he is now CEO of the Bank of Ripley.
Fitzhugh said that Gov. Lee's statement a week ago was a source of encouragement for people in the vicinity of the megasite who follow the project closely, and whose hopes have periodically risen and fallen during the terms of successive governors.
He said that, in his view, the megasite is probably one of only two projects that could produce the potentially transformative economic-development benefits that most residents in the area hope for.
He said the other potentially high-impact project is the extension of Interstate I-69, which would connect Memphis with Fulton, Ky., thereby benefiting Haywood and other counties, as well as the towns of Ripley, Covington, and other communities. The State has a major supporting role in obtaining priority status and federal funding for that project.

Asked about the MRM issue in the context of 2022 elections in Tennessee, Fitzhugh said landing one or more tenants with the overall capacity deemed necessary to make the MRM an economic success would probably pay-off for Gov. Lee in 2022 at the polls in West Tennessee, as he seeks a second term.

Conversely, he added, if a year from now there's been no tangible progress in activating the megasite, that would probably be a disadvantage during the election cycle.

Fitzhugh said he is determined to remain optimistic regarding both the Memphis Regional Megasite and the advancement of construction of I-69.
The MRM project has been going on so long -- with occasional rhetorical outbursts pro and con from various quarters and periodic tweeks of plans and projections -- that even the dollar figures associated with it have become blurred.
So, for the record: Yesterday, state Department of General Services Communications Director David Roberson provided VNC up-to-date financial figures for the project:
Roberson said that, since inception, the total amount of funding for the project authorized and set-aside (whether spent or not-yet-spent) is $189,358,000.
That funding includes $48.2MM for creation of a roughly 35-mile wastewater pipeline supporting the Megasite, an expenditure that the Lee Administration indicated it will increase to a total $52MM.
Actual total expenditures completed for the Megasite to date: $89,764,500 (taken from the aforementioned $189,358,000 allocated for the MRM project).
Given the vagaries of industry recruitment, no one has ruled-out the need for authorization of additional state funding for the development of the MRM.
Figures for the state's ultimate total outlay for MRM site development, per se, have periodically been estimated as well north of $200MM.
Beyond that, given competition by other states, industrial incentives to lure one or more employers of the better-paying types most desired at the MRM could total hundreds of millions of additional dollars, which would come from state and other sources.
Scenarios by which prospective Federal infrastructure funding might affect the MRM or other economic development, if at all, have not been disclosed.
While he was campaigning for governor in 2018, now-Gov. Lee responded to a related query about the MRM from Venture Nashville, saying, "We have to complete the Memphis Regional Megasite. It is an opportunity for economic development in West Tennessee, an area that has consistently drawn the short end of the stick in terms of state economic resources. The failure of this project so far is just another example of how ineffective government can be when it is disconnected from the realities of accountability that private sector actors deal with every day. While we work to finish the Megasite, I'd like to see substantially more transparency and accountability brought to ECD to ensure that an issue like this does not happen again."
Even earlier in the 2018 campaign, then-candidate Lee said he perceived that there was insufficient workforce prepared for jobs at the MRM, according to reporting by Associated Press. Lee stressed then and often thereafter that Tennessee needs to produce more qualified workers through training and education initiatives.
As widely reported, some locals in the MRM vicinity have countered that the supply of workers who now commute from the MRM area to Memphis and other job centers, and who might shift to jobs within the MRM, has been underestimated and should not be viewed as an insurmountable limiting factor.
Such differences of fact and opinion play into another source of tension, as follows.
State ECD documents its outlays to each Tennessee development region, and its data typically show rough parity in the state's efforts to help each sub-state region, i.e., on a per capita population basis, and with special provisions for economically at-risk or distressed counties.
Nonetheless, there is considerable agreement statewide that actual economic expansion and household incomes have been improving faster in Middle and Eastern Tennessee than in West Tennessee.

It often seems that only success at the MRM will cure this sorespot.
BACKSTORY & NOTES
Bob Rolfe
Tennessee has often proven competitive in recruiting U.S. and ex-U.S. companies direct foreign investment in the states; and, ECD Commissioner Bob Rolfe and members of his team have repeatedly stressed they have been aggressively marketing the MRM for years.
However, few observers dispute that a pall was once again cast over the MRM when, in 2017-18, Tennessee failed to get the nod for expanded U.S. production by Toyota and Mazda.
That project went to Huntsville, Ala., largely as a result of more than $700MM in incentives from state and local government. Toyota, Mazda, Mercedes, Honda, and Hyundai operate in Alabama. In 2018, Alabama officials estimated the new Toyota and Mazda projects would generate more than $5BN in payroll during 2021-2041.
While cases can be made for a range of OEMs that could choose to set up shop within the MRM, the iconic and rapidly evolving Automotive sector often seems the most tantalizing.
Tennessee has, of course, had major successes in the Automotive sector: Former Gov. and U.S. Sen. Lamar Alexander (R), who recently retired from the U.S. Senate, was instrumental in winning major investment to Tennessee by both Nissan and Saturn/GM.
During the Bredesen years (prior to the state's purchase of what is now MRM property), Volkswagen announced its commitment at Chattanooga, a presence subsequently expanded during the term of former Gov. Bill Haslam.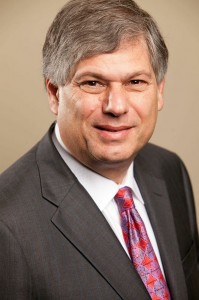 Matt Kisber
The MRM project was born while Gov. Bredesen's Cabinet included ECD Commissioner Matt Kisber, the former Jackson, Tenn., banker -- and former chairman of the Tennessee House of Representatives Finance, Ways & Means Committee -- who upon exiting government co-founded solar-energy developer-operator Silicon Ranch, which is strategically allied with Shell.
Though the MRM began in the hands of Democrats, Republican governors have thus far supported the project during a total three 4-year terms.
The website for Tennessee's Comptroller of the Treasury shows no evidence of any audits of the Memphis Regional Megasite authority, per se, which for such purposes would be addressed separately from the audit of state ECD, according to an ECD audit report.
VNC research shows that the Fiscal Note attached with bills submitted this past March by State Sen. Page Walley (R-26-Bolivar) and Rep. Chris Hurt (R-82-Halls) projected that extending the the project two years would have no significant additional fiscal impact on the state because the bills would not increase funding levels.
The Fiscal Note added that the MRM authority, per se, had no expenditures in FY 2019 or 2020. The Fiscal Note was approved by an interim administrator serving during a temporary absence of the incumbent executive director.
The Lee Administration's press conference June 8 and the MRM report issued at that time made clear there will be further research on options for the MRM, though no timeline or other details regarding that work have been made public.
Gov. Lee also said June 8 he has directed ECD to aggressively market the MRM site. ECD has long made clear in public settings that it has been in an "aggressive" mode on the MRM, for years.
However, the recent MRM strengths and weaknesses report could lead to new tools and tactics -- including public-private partnerships -- that could allow shifting some expenditures toward enhancing recruitment incentives and other tactics.
Earlier coverage: Gov. Bill Lee | Bob Rolfe | Megasites | Related sites: 1 | 2 | 3 | 4. VNC
. last edited 15 June 2021 2130
---