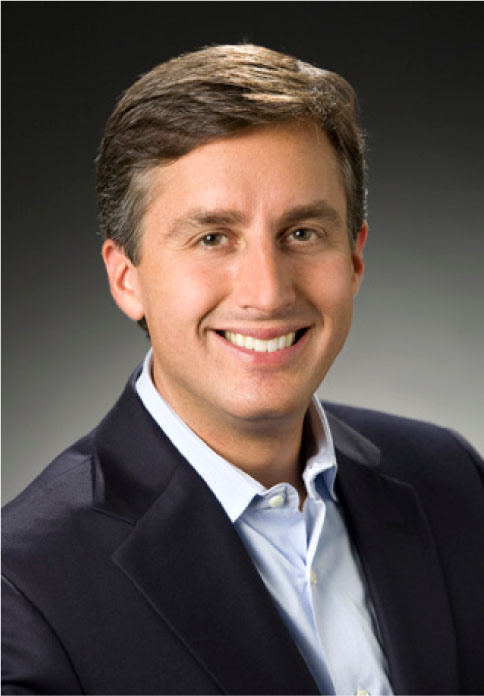 Updated 17 Sept. 2018 - Frisco/Dallas-based Valify, backed by Frist Cressey, Step5 Capital, Meridian St. Capital, bought Martin Ventures-backed Lucro, it announced yesterday. 3 March 2016: Lucro announced it has accepted an undisclosed amount of capital from Heritage Group and from HCA's Health Insight Capital.-Ed.
LUCRO SOLUTIONS, whose Healthcare solutions marketplace is backed by Martin Ventures, could produce a sanity-check for overwhelmed buyers, a boon for many vendors -- and a major headache for purveyors of technologies, products and services that have been "oversold and under-delivered."
Vendors who don't register with year-old Lucro "either don't know about it yet, or don't want to stand scrutiny," said Founder and CEO Bruce Brandes, based in Nashville.
For vendors who want the best shot at customer-facing exposure via Lucro, action is required.
Brandes said all healthcare-sector vendors are invited immediately to register to claim and "curate" their brief pre-populated entries, before vendor ratings by buy-side influentials begin in earnest, next spring.
Somewhat surprisingly for a Venture-backed company, Lucro Solutions has more to deal with than gaining awareness in a cacophonous healthcare marketplace.
Brandes confirmed that the company does not yet have a model firmly in-place for producing revenues.
Asked how Lucro will monetize its platform and services, Brandes said the company has about "two-dozen ideas," but is holding first-generation modeling in abeyance, instead placing priority on building the Lucro community, generating conversations and determining exactly what value it can add for participants, and how.
Brandes said any Lucro business scenario will center upon its role as a data-analytics services provider. He also confirmed that the company is likely to explore some international business prospects, beginning next year.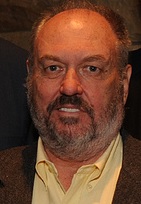 Charlie Martin
The ease with which healthcare veteran Brandes, 48, discusses all this surely flows partly from being backed by a firm created by serial healthcare entrepreneur Charlie Martin, 72, who is a much sought-after source of both healthcare savvy and patient capital.
The CEO's confidence probably also stems from the expertise and personal connections represented by the Lucro boards of directors and advisors, more on which later in this article.
Martin, of course, founded and exited several healthcare ventures, including Vanguard Health Systems, which IPO'd and then in 2013 sold to Tenet Healthcare in a $4.3BN transaction, including debt acquired.
Asked how Lucro is capitalized, Brandes said only that Martin Ventures "has made a very significant investment to do this right."
So, with dry powder presumably at-the-ready, Brandes said he is aggressively building Lucro's network, telling the new company's story and pushing forward on operations and marketing.
Brandes emphasized that in addition to aggregating healthcare providers and vendors, Lucro is eager to "align and partner" with independent advisors, industry associations, third-party content producers and other trusted parties. Such conversations are underway, and he said that he welcomes more.
The CEO singled-out the Nashville-based Center for Medical Interoperability (CMI) as one such ally. An earlier CMI story is here. The notion of synergy between CMI and Lucro seems supported by CMI's view of Healthcare's predicament.
Lucro has thus far uploaded descriptions produced in-house for about half the universe of 22,000 Healthcare-sector vendors in digital health, healthIT, medical devices, equipment and services.
For most buy-side executives, participating in Lucro is likely to be driven largely by their need to preserve capital by precisely targeting expenditures and investments that will improve the quality of care and manage costs -- in the face of waves of technologies, consumerism and government mandates.
Lucro has already engaged more than 1,000 hospitals, plus some health plans and major employers -- all of which Brandes believes signals that Lucro's buy-side community has begun "solidifying."
More healthcare providers will be admitted by invitation-only through 1Q 2016, and full-market entry is projected by 2Q 2016.
During an interview for Venture Nashville, Brandes pledged "to create a private, trusted community to enable [users] to collaborate in a much more comprehensive way."
"We will not have a 'Lucro-directed' point of view regarding any particular company or product. Our goal is to provide a platform that synthesizes those outside insights, married with a vehicle for the healthcare executives, managers and clinicians to express their opinions, either in a private group or with a broader community of trusted colleagues, without any filtering or bias from us."
Acknowledging that healthcare providers' feedback could help determine the fate of weaker products and companies, Brandes said that vendors will gain vital, data-rich feedback on market demand and criticisms, and will often have opportunities to improve or pivot their way toward greater products, reputation and traction.
Using strictly anonymized data, Lucro will be able to tell vendors a great deal about solutions sought for what type projects and initiatives, types of organizations, levels of decision-makers, and more. Comments provided with buyer ratings of vendor offerings will be de-identified, and the organization represented will be only generally characterized.
The story on Lucro is just getting out, and seems to be greeted with cautious optimism.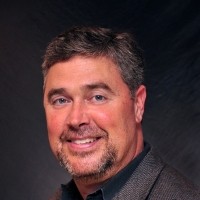 Tod Fetherling
Tod Fetherling, founder-CEO of analytics and strategy entrant Perception Health, said, in part, "I like the concept of Lucro and hope they can create a sustainable health solution marketplace. It is definitely needed to save time and energy from both sides."
Fetherling, who has now applied for Perception's Lucro registration, added that he previously participated in the American Hospital Association's SmartMarket collaborative platform, which ceased operations in the past few weeks.
"The key to any online marketplace, not dissimilar to bricks and mortar marketplaces, is you need a healthy amount of traffic from both sides. You need highly engaged buyers and you need highly engaged vendors. I have always found the intermediary role was missing to help advocate for both the buyer and seller to make transactions occur. Without successful transactions through the marketplace, it all falls apart," said Fetherling.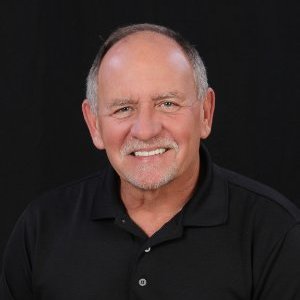 Jim Lackey
Jim Lackey, CEO of startup EnableComp and long-time former CEO of Passport Health Communications (sold to Experian), has also just requested Lucro registration.
Lackey applauded the Lucro initiative as "a great idea," but added that among other things he'd still like to know Lucro's business model -- "Can't be free to all, forever," he asserted.
Lackey said that in his experience most solution providers are using platforms created by the Healthcare Financial Management Association (HFMA, here and here) or KLASResearch to establish their offerings' "legitimacy." (HFMA established a partnership with HCA's Parallon Business Solutions subsidiary.)

Speaking on-background, another source directly involved in sales and marketing of healthcare solutions said after briefly checking-out the company that Lucro seems to have strong backing and could prove a useful complement to other resources. However, with sales and revenue uppermost in mind, the source then added that Lucro may shorten the list of competing offerings that are examined by potential buyers; but, at first-glance it doesn't seem likely to shorten the sales cycle for sellers. Buyerzone was mentioned as one of a number of buy-sell matchmaking platforms.
Asked about HFMA and KLAS, Brandes told VNC: "Healthcare executives appreciate HFMA, KLAS and others, but they would like to marry that information with additional insight, for example, from the Center for Medical Interoperability or HIMSS [Healthcare Information and Management Systems Society] regarding interoperability with their EMR, what their GPO may have to say about pricing and terms, or what their own staff report regarding their in-house experience in deploying that particular solution.
Year-old Lucro Solutions has a half-dozen FTEs and is provided legal and back-office support by its majority investor, Martin Ventures, though Brandes said some functions are likely to be brought in-house in 2016.
Brandes' co-founders include COO Cash Forshee, a Healthstream alumnus; and, Chief Product Officer Amin Haidar, who has both AirStrip and Healthtream experience. The company's CTO is Jason Ouellette, who has also been associated with RingDNA, a California company focused on telecom tech and services that support salesforces.
Phil Roe
Lucro's board of directors is chaired by Phil Roe, who is also CEO of Martin Ventures, which is chaired by Charlie Martin.
Both Brandes and fellow Lucro board member George Lazenby (OrderInsite founder-CEO and former Emdeon CEO) are also listed today as senior advisors to Martin Ventures on the VC's website. Three other Martin executives round-out the Lucro board: John Faldetta (GC), Frank Coliano (MD) and Devin Carty (MD).
Retained outside advisors for Lucro include software developer and IT services provider Metova; and, Bay Area-based R/GA. Its PR is handled by ReviveHealth. The company relies on the afore-mentioned Faldetta for legal support. Both Faldetta and Kay Crouch, Martin Ventures' senior paralegal, previously worked together at Vanguard.
According to the Lucro website, members of the company's board of advisors include Scott Becker, publisher, Becker's Hospital Review; Jim Bonnette M.D., EVP and head of strategy consulting with The Advisory Board Company; David Lawrence M.D., a former CEO of Kaiser; Steve Metzger, managing director of tech advisor BrainFrees and a member of RAND Corporation's Health advisory board; Keith Pitts, vice chairman of Tenet Health, former vice chairman of Vanguard Health Systems and current chair of the board of the Federation of American Hospitals; Trevor Price, chairman of growth-services firm Oxeon Holdings; Ling Wong Ph.D., an investor, as well as a senior global-health program officer within the Bill & Melinda Gates Foundation; and, Chris Young, VP for Ascension Health's new virtual-markets development and incubation.
Brandes emphasized that he and Charlie Martin began pursuing the Lucro Marketplace idea after focusing on several interrelated findings:
► First, they found that noise and sheer crowding in the healthcare solutions marketplace often made it impossible to navigate for individual buyers, many of whom told Brandes they wanted help sorting it all out.
► Second, driven partly by "Fear of Missing Out" (FOMO), some providers discarded discipline and rushed after "new" offerings. While buyer communities have gained popularity in other industries, healthcare execs had no comparable resource, according to Brandes.
► Third, based on market feedback, Lucro's founders agreed that excessive money is often being spent on needlessly -- even counter-productively expanding salesforces, resulting in funding of vital product improvements getting short-changed.
In short, the Sales-and-FOMO mindset "is not working for anyone," Brandes added.

Brandes emphasized that the Lucro platform is not designed to support Martin Ventures' own portfolio (nearly 30 current or past investments).
Rather, Lucro aims to use its collective knowledge and relationships to become recognized as an "independent arbiter," said Brandes, adding that Lucro is "well positioned to be the ones to make this work, because we don't have a legacy position" with respect to any technology, product or service.
Based on his LinkedIn, Brandes probably knows whereof he speaks. After a career-launching tour as a marketing rep with IBM, he served with Enterprise Systems when it was sold to HBOC (later sold to McKesson); he was a regional president with Eclipsys (later sold to Allscripts); and, he was a sales VP at Healthstream, the tech-driven healthcare learning management, credentialing and research company, based in Nashville.
More recently, Brandes spent four years as the strategy-shaping right arm of Alan Portela, CEO a mobile-centric AirStrip Technologies, which is an HCA-Parallon partner. He was also EVP for growth and innovation at Valence Healthcare, a Chicago-based healthcare solutions provider.
Add 15 Dec.: Becker's HealthIT and CIO Review magazine ran a Q&A with Brandes on Dec. 14, 2015, located here. VNC


---