UPDATED: 5:52 P.M. June 18, 2009 -- Enabling legislation will go to Gov. Bredesen and is likely to become law, soon. The Senate voted 30-0 in favor of passage at 5:52 p.m. The House voted this morning 94-0, 1 member not voting, in favor of TSBICCA. The bill passed in Senate Finance Committee this afternoon 9-0-1PNV.

As originally reported:
Green lights from two House committees yesterday seemed to signal that venture-capital legislation is on-track for passage in the General Assembly, later today.
The result could be up to $120 million in fresh capital that must be directed in the next few years solely toward Tennessee's seed- or early-stage businesses.
On Wednesday, The Tennessee Small Business Investment Company Credit Act was passed on voice votes out of both House Finance, Ways & Means and Calendar and Rules. It is expected to be taken-up today by House and Senate, which are straining toward adjournment. The bill as it stood yesterday, subject to further amendment by either chamber, is here (pdf).
If it passes muster today, as seems likely, companies may be able to submit applications to participate in the program, beginning Aug. 1.
Meanwhile, though it is not yet law, the TSBICCA program is attracting the attention of additional VCs, nationally.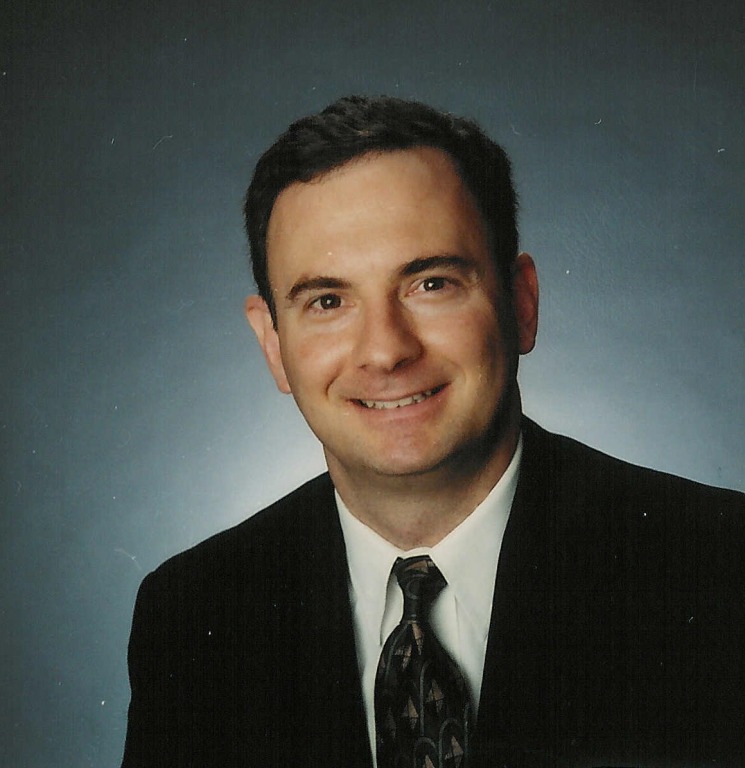 Scott Crist (at left), the managing partner of Houston-based Texas Ventures, told VNC yesterday his firm is already talking with native Tennessee companies about collaborating to meet the criteria of the new pro-venture law. The proposed law contains strong assurances that participating investment groups have authentic Tennessee presence and invest funds allocated from TSBICCA only in Vol-State enterprises. Participating companies are referred to in the legislation as "TNInvestco's."
Texas Ventures, said Crist, has invested about $100 million over the years, with "40 to 50 percent" of that associated with programs similar to the one that may be born here, this week.
Crist said that he believes the TSBICCA initiative, with its $20 million allocations to qualified companies, is likely to attract other companies like his, because the pool of capital is large enough to make individual firms' allocations worth pursuing. The current bill anticipates six TSBICCA-eligible companies participating, which Crist says is about as many as the $120 million pool could satisfy.

Crist, himself, hasn't been involved in Tennessee's legislative action, but a number of his industry colleagues were present at the creation. Enhanced Capital Partners of New York City and Advantage Capital Partners of St. Louis crafted the original and now much-amended bill.

Speaking in favor of the bill yesterday, Enhanced President and CEO Michael Korengold (at right) told the House Calendar and Rules
committee that while Tennessee once had a more vibrant seed- and early-stage investment community, in recent years a "void" has existed, during which time businesses in undercapitalized states such as Tennessee have often been compelled to migrate to East and West Coasts, "where the money is."

When asked how he thought TNInvestcos could market the program to potential limited partners, Korengold explained that if his firm elects to participate in the program, his team will then reach out to accountants, venture capital executives, business incubators and others to recruit capital.

One result of that process is the multiplier effect that lawmakers hope for, in which instate investment attracts funds from elsewhere, to the benefit are homestate companies that are likely to stay here, rather than relocate.
The TSBICCA program, which leverages a limited pool of insurance-industry tax credits to generate funds, has been officially deemed budget neutral, largely on the basis of an authoritative review by Bredesen Revenue Commissioner Reagan Farr. Thus, the bill's passage can trail passage of the state's $29.6 billion budget for the year that begins July 1. Both chambers yesterday fulfilled their Constitutional duties to shape and affirm a balanced budget for fiscal year 2010, and are sending their bill to Governor Phil Bredesen, who got most of what he sought in his original budget proposal.
The TSBICCA measure, similar to other states' often-controversial "CAPCO" legislation, has enjoyed at least a modicum of bipartisan support, from the point of its introduction by State Rep. Charles Sargent (R-Franklin, at left) and State Sen. Doug Overbey (R-Maryville).

Despite that support, the sponsors and House and Senate leaders were obliged to intervene early-on to insist on good-faith efforts among stakeholders seeking to resolve a number of issues that have often become problematic in some other states' CAPCO efforts. Among other things, advocates were obliged to seek converts among members of the state's indigenous venture-capital community, where views were mixed.
For instance, TNInvestcos' management fees are to be tightly limited by the legislation, participants qualifications are to be closely reviewed and certified, and precise rules will be enforced regarding the required pace of investment in Tennessee companies, and financial penalties may be levied upon TNInvestco owners who do not perform as promised upon joining the program.
The TSBICCA venture capital-breeding effort will be supervised by the Tennessee Department of Economic and Community Development, currently headed by Bredesen's Commissioner Matt Kisber. Both TSBICCA's and ECD are required under the proposal to issue regular reports of the "transformational economic development outcomes" produced by the program.
If it operates as designed, TSBICCA will produce some funds that flow to the state's general fund, as well as returns and fees that could eventually help fund the Rural Opportunity Fund, a Bredesen-championed lending program administered by Nashville-based Southeast Community Capital. The State's opportunity to share in profits from the initiative is a new wrinkle in the traditional CAPCO program, according to industry experts.
ECD is likely to contract for accounting and other services to administer portions of the program, and supporters have previously indicated ECD will work closely not only with Revenue Commissioner Reagan Farr, but also with management of the Tennessee Technology Development Corporation (TTDC).

TTDC President Eric Cromwell, noting that the legislation has not been finalized, declined to comment for this story. Commissioner Farr could not be reached and traveling with Gov. Phil Bredesen on a trade and investment mission in Europe.

Crist said that while many venture fund managers find participating in state-backed programs too burdensome, in his view, "once you've done a few [such projects], you do understand the oversight and it's very manageable - and, so, we feel comfortable with that."
Crist also said he is particularly eager to participate in the Tennessee program, partly because of the state's natural beauty and its people, whom he got to know as a child, visiting aunts, uncles and cousins in his mother's native East Tennessee. ♦