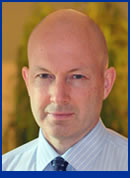 XMi High Growth & Opportunity Fund LP, affiliated with Nashville-based XMi Holdings, yesterday reported to the SEC that it is pursuing a $20MM fund raise, and as of April 29 it had raised about $5.4MM.
XMi Holdings CEO Jim Phillips, who is among the principals in the new fund, said it is a growth-equity fund formed to invest in high-performing companies with high-growth capacity, "a certain amount of revenue, actual customers" and potential to become significant players in their markets.
Phillips said the new fund is managed by XMi Holdings' EVP and General Counsel Carter Todd. Others associated with the SEC filing, in addition to Todd and Phillips, are Forrest Shoaf and Chris Booker.
The new fund's investments will typically secure 40% to 60% equity in target companies.
It has prospects in mind for investment, drawn from among companies with which XMi executives have become familiar in recent years. And, said Phillips, it will be "turning-on the spigot for referrals."
Asked about sector interests, Phillips said the fund can invest "in a broad array of opportunities, verticals and business lines," and the model employed is not sector-specific. Being based in Nashville, it fully expects to see a lot of healthcare businesses, he added.
Asked about LP interest in the new fund, Phillips said only that it has "a great group of partners" and the new fund is meeting considerable interest. "We're delighted," he added.
Creation of the new fund means that even while XMi Holdings' similarly named TNInvestco fund -- XMi High Growth Development Fund -- is far along in investing its initial $14MM+ raise under the six-year-old state capital-formation program, the XMi brand is not "one and done," and remains on the VC landscape.
State records online show that, during the past five years, the XMi TNInvestco fund has executed at least 25 initial or followon early-stage financing transactions, and it today shows 13 portfolio companies on its website.
The XMi's TNInvestco's portfolio companies, according to its website, include Stratasan, BorderJump, J2 Software, AudiencePoint, Dataium, US Biologic, Ncontracts, ProviderTrust, Industrial Ceramic Solutions, Braditty, Criterion, MyWerx, and RLCL Acquisition.
XMi Holdings is chaired by its founder, Mike Shmerling, a longtime entrepreneur and private investor who is also active in some civic matters, including early efforts by the Nashville Area Chamber of Commerce that led to formation of the Nashville Entrepreneur Center. Related coverage is here. VNC